The Zoya Factor is equally let down by the terrible casting of Sonam Kapoor, whose portrayal of the "klutzy heroine" is now bordering on the offensive and its director Abhishek Sharma's insistence on taking refuge in crowd-pleasing spoofy filmmaking.
Abhishek Sharma's The Zoya Factor isn't the first book adaptation that Sonam Kapoor has starred in. Back in 2010, Kapoor acted in the uneven Aisha, a romantic comedy adaptation of Jane Austen's Emma, a film that is now invoked more for its indelible soundtrack and sartorial decisions than for its plot. In both these films, the actress has top billing. While Aisha was produced by her sister Rhea Kapoor, The Zoya Factor is evidently written to wholeheartedly service the actress, a rarity in an industry where they are routinely sidelined. Yet, it's a move that has resulted in a recognisable pattern of disappointing outcomes: Similar to her turn in Aisha, Kapoor – there is rarely a scene that doesn't have her in the frame – remains the weakest link of the consistently frustrating The Zoya Factor.
In Anuja Chauhan's eponymous 2008 debut novel, its protagonist Zoya Singh Solanki was a middle-class advertising executive who happened to enviously stumble upon a passionate romance that would have otherwise been out of her reach. It was an encounter that instantly elevated her standing as a cricket-frenzy country's personal torchbearer of hope. The contrivance, which might come across silly in hindsight, was rooted in Indian obsessions: Zoya was born on June 25, 1983 at the exact moment India won the World Cup, a fact that made her the lucky charm of the current Indian cricket team, struggling to get out of its rough patch. The team effortlessly won matches whenever she had breakfast with them and embarrassingly gave away matches when she didn't show up. Every cricketer, with the exception of Nikhil Khoda, the dishy captain of the Indian cricket team, was willing to convince themselves of Zoya's "magical" powers, setting off an enjoyably breezy tussle between talent and luck, discipline and chance.
Even though Chauhan boasted of an infectious writing style, heightened by a meta sense of humour which was funny without coming across as overbearing, much of the novel's charm was due to the creation of Zoya. The absurd wish-fulfillment of Chauhan's premise, that involved courting a celebrity normally afforded a demi-god status and the most intense security entourage in India was single handedly offset by the ordinariness of its lead. You'd be inclined to buy the possibility of these two contrasting worlds merging solely because of the impossibility of it all. It helped that Chauhan imagined Zoya as an antidote to the conventionally good-looking Bollywood heroine, someone who is under-confident, sharp-witted, and not defined by her attractiveness. The very fact that Zoya, written as a goofy woman, becomes the object of affection for an attractive man felt subversive in the light of the unrealistic beauty standards that are often harped on female leads in romantic movies.
But the casting of Kapoor as Zoya in the film adaptation entails losing all of this flavour. In the film, Zoya is "middle-class" in the only way that Kapoor knows how to interpret it: upper-class chic, replete with an everyday instagrammable OOTD and a body language that is perennially waiting to throw a tantrum. This is a Zoya built on familiar crutches; an amalgamation of all the characters from her previous rom-com outings – she frowns at every inconvenience like Simran in I Hate Luv Storys, goes wide-eyed at the drop of a hat like Myra in Bewakoofiyan, struts around in fashionable confidence that is reminiscent of Aisha, and resorts to vomiting dialogues to another character instead of conversing with them like Avni in Veere Di Wedding.
In Sonam Kapoor's hands, Zoya Singh Solanki resembles the very Bollywood heroine that Chauhan models the character against
As always, the character she plays in these films become Sonam Kapoor and not the other way around. It's a particular letdown in The Zoya Factor, because of how much the film's universe relies on her being the proverbial underdog, someone who wouldn't stand out in a crowd. Yet Kapoor's Zoya thrives on being the center of attention. It's why there is barely any distance – social or appearance related – between Zoya and Nikhil that is enough of an obstacle to convince us to root for their love-story, making the premise of the film almost redundant. But perhaps the biggest argument for Kapoor' being a liability in The Zoya Factor is that the actress's stereotypical portrayal of the "klutzy" heroine is starting to border on the offensive. She has a tendency to only play bumbling misfits (as evidenced in Khoobsurat) like caricatures, making them dumber and more vapid than they are usually required to be. As a result, Zoya comes across as hollow and unnecessarily annoying, stripped off both an inner life and complexity. It isn't that Kapoor isn't a sincere actress; it's just that her inability to evoke range is now threatening to rob the simple joys of watching a well-crafted romantic comedy.
Moreover, The Zoya Factor's insipidness is especially distressing, given that Chauhan's novel is a faultless story to adapt for the screen. It merges three of the country's greatest delights – cricket, superstition, and serendipitous romance – in a way that is meant to take a jab at our collective irrationalities without mocking them. But in Sharma's hands (the screenplay and dialogue duties are shared by Neha Sharma, Pradhuman Singh, and Chauhan), the film stops short of mining any commentary from these various threads. Sharma remains too taken by the hilarity of the setting and heightens up the proceedings, that results in a parody that isn't incisive or clever enough to be a satire. For instance, The Zoya Factor never delves deep into the irony of a patriarchal country traditionally exalting women as bearers of "good luck". Likewise, Sharma seems detached in his take on cricket, never quite making up his mind (the sport is compared to a "disease" and a "joke') on whether he wants to use it as a device to call out conservative mindsets or as a generic distraction.
The undeniable victim of the film's inherent confusion is Dulquer Salmaan, an actor whose unrelenting handsomeness and arresting screen presence is the closest resemblance to the essence of Chauhan's universe. On his part, Salmaan manages to lend a striking self-assurance to his performance as Nikhil Khoda, the most in-demand member of the Indian cricket team, without taking himself seriously. There's a particularly affecting scene late into The Zoya Factor, where after fighting the idea of superstition motivating his team, Khoda finds himself tempted to give into the belief that Zoya's luck is solely responsible for their changing fortunes, that conveys more depth than what the film musters in its entire runtime. Yet more than anything, The Zoya Factor feels especially let down by Sharma's insistence to take refuge in crowd-pleasing spoofy filmmaking, which after a while gets too laboured, too on-the-nose, and too silly to even be entertaining. And after 137 minutes, watching the film feels like an exercise in repeatedly asking yourself: Exactly, how long do we have to wait until Bollywood can remember how to make a decent romantic comedy?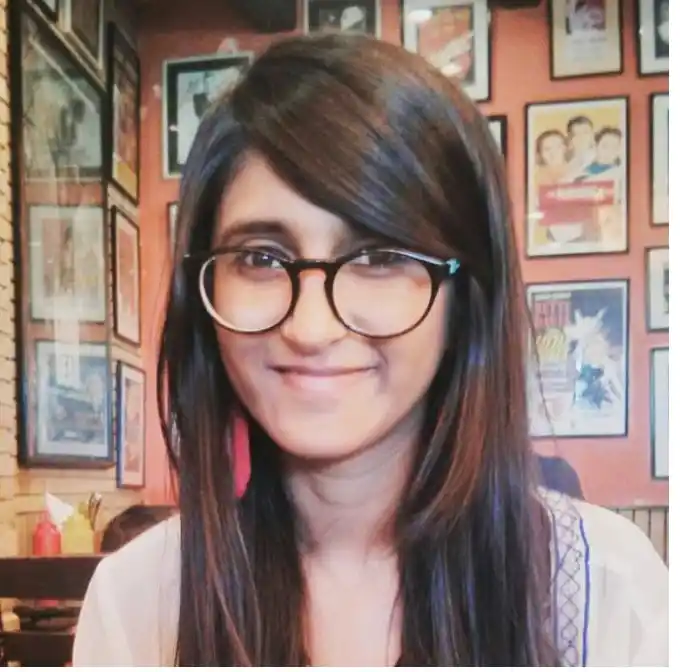 When not obsessing over TV shows, planning unaffordable vacations, or stuffing her face with french fries, Poulomi likes believing that some day her sense of humour will be darker than her under-eye circles.