Kabir Khan's Amazon show The Forgotten Army is a welcome departure from hyper-jingoistic historical epics that have become par for the course today. But Khan never quite gets a grip on the complexities of the Indian National Army, which often clashed with its own countrymen who were part of the British army.
Kabir Khan is the newest addition to the list of mainstream Hindi filmmakers migrating to streaming platforms, attracted in part by the luxury of a broader canvas. Khan's predecessors – Anurag Kashyap, Vikramaditya Motwane, Zoya Akhtar, and Raj and DK – have in their own way, managed to create a distinctive lexicon for their web series, which can easily be separated from their Bollywood filmography. It's easy to tell why each of these directors felt the need to tell the stories that they did as a series instead of a film.
The same can't be said about Khan's digital debut, The Forgotten Army: Azaadi Ke Liye – now streaming on Prime Video – a war-epic that charts the formation of the Indian National Army, which predominantly feels like an extension of a Bollywood film. In a way, The Forgotten Army signals what could be a crucial fault-line in the future of Indian streaming if filmmakers treat the medium as an off-shoot of Bollywood and not a separate entity. In the last year, Karan Johar's Dharma Productions has already revealed a worrying inclination toward viewing a platform like Netflix as its dumping ground, offloading a substandard film like Drive that shouldn't have been allowed to see the light of the day in the first place.
To be fair, Khan fares significantly better, displaying an ambition toward scale and a steadfast refusal to politicise history to suit present-day ideologies (The use of archival footage is goosebump-inducing at times). Yet the occasional inventiveness of The Forgotten Army is marred by the Bollywood treatment, that comes armed with an overload of information dressed as exposition, not-so-impressive CGI, broad, revisionist strokes, and an Arijit Singh-led soundtrack.
Ironically, for all its proclamations of equality, The Forgotten Army never shows the women in any battle sequences.
As historical fiction, The Forgotten Army is surprisingly lean: The show boasts of five episodes, all of which are 35-minute long, except for the finale. Khan adapts the series (the screenplay is written in collaboration with Shubhra Swaroop and Heeraz Marfatia) from his 1999 eponymous six-part docu-series. The director uses an ambitious flashback device to mount this retelling. The narratives play out in two alternate timelines – one that traces the three years of the Azad Hind Fauj from 1942 to 1945, and the other, that unfolds in the present in 1996.
Khan narrates the story through the eyes of a colonel suffering from PTSD – Colonel Sodhi (Sunny Kaushal plays the younger soldier; MK Raina plays the older), an Indian soldier who fought for the British Indian Army. In 1942, when the British-controlled Singapore fell to the Japanese, Sodhi, along with 50,000 Indians, joined the INA (also known as the Azad Hind Fauj) and the show traces his journey across Burma. Sodhi's memories are intercut with the 1996 Burmese student protests that allow him an excuse to return to the country along with Amar (an awkward Karanvir Malhotra) his morally upright, photojournalist nephew, 50 years later.
It's a storytelling device that initially seems like an overreach, given how stilted interactions between the older Sodhi and Amar are. At one point, Amar vomits out a Wikipedia page about The Battle of Singapore when Sodhi tests his history, that makes for an awkward scene. But over the course of the first two episodes, The Forgotten Army quietly settles with with this approach, permitting Khan the luxury to use one man's regrets, scars, and a flawed idea of nationalism to ruminate on the contradictions of history. According to the British, the Indian soldiers who joined the INA and allied with the Japanese were traitors. Even our history books, which reduce the INA's contributions to an afterthought, endorse this line of thinking as did subsequent governments that refused to grant freedom fighters' pension to the INA soldiers. Effectively, who history chooses to acknowledge as freedom fighters and the contributions of whom are easily forgotten, has more to do with convenience than accuracy. The Forgotten Army acts a worthy reminder.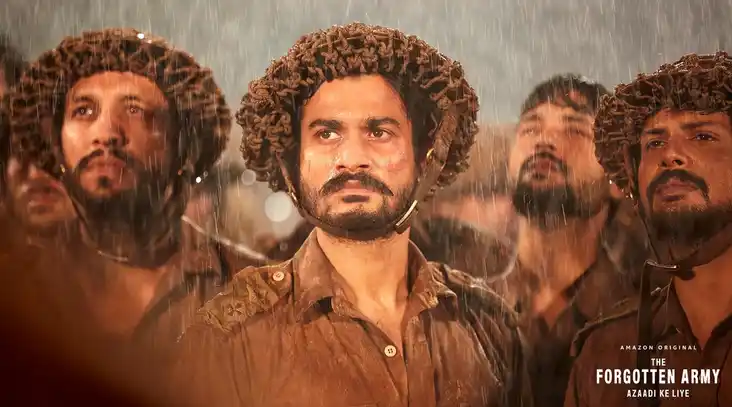 Moreover, Sodhi's fractured conscience offers The Forgotten Army a perfect backdrop to ruminate on the double-standards of pleading allegiance to the idea of a nation: In one scene, just before he joins the INA, Sodhi views fighting against the British Indian Army as betrayal, and in another scene, he asks a fellow soldier whether they were blind or stupid to treat Britain as their nation. It is in moments like these that Khan throws up uncomfortable questions about the limitations of nationalism that is all the more pertinent today in the wake of the anti-CAA/NRC protests raging across the country. In their bid to fight for an independent India, the INA was effectively standing against the British, but they often clashed with their own countrymen who were part of the English army. What do you make of this brand of nationalism that at times, works against its own people? The Forgotten Army comes close to asking this question but always hesitates to answer it. 
Much of it is because Khan never quite gets a grip on the complexities of his source material, employing instead a bird-eye's view of the events, skimming through the highlights instead of offering a vivid dissection. Even though The Forgotten Army is a welcome departure from hyper-jingoistic historical epics that take to distorting history by retrofitting it to present agendas, it is also hesitant in adopting a clear stance. For instance, Khan paints the British in hyper-villainous strokes, but remains quite unclear about what to make of the Japanese, who terrorised, raped, and brutalised with impunity as well. 
Even though The Forgotten Army is a welcome departure from hyper-jingoistic historical epics, it is also hesitant in adopting a clear stance.
Yet the show's weakest link is its gender politics – there's a generous dose of mansplaining and an exploitative sub-plot revolving around a raped plantation worker that brings to mind every Hindi film that has used "feminism" as a trump card. Even unforgivable is how The Forgotten Army gets its history wrong. More than once in the third episode, characters claim that women have never been sent to combat and that the INA's Rani of Jhansi Regiment was the first instance of a country doing so. Yet, a simple online search will confirm that both Spain and Russia did it before India. Ironically, for all its proclamations of equality, The Forgotten Army never shows the women in any battle sequences. Even the action sequences, although choreographed with a perceptive eye for detail, are unable to evoke either a sense of urgency or geography.
But beyond these complaints (getting Shah Rukh Khan on board as a narrator and then having him deliver what is essentially episode recaps is wasteful), the main letdown of The Forgotten Army remains that Khan doesn't justify its existence as a five-episode series; it  serves little purpose beyond shaking one's conscience. It's a noble enough reason to adapt a storied bit of history, but not entirely adequate. More so, because Khan neglects to present a convincing rejoinder to the one overarching question that has always been on everyone's minds: What was it exactly about Subhash Chandra Bose, a man on the run from his own country, that drew 50,000 Indians toward him and sign up to be the forgotten army?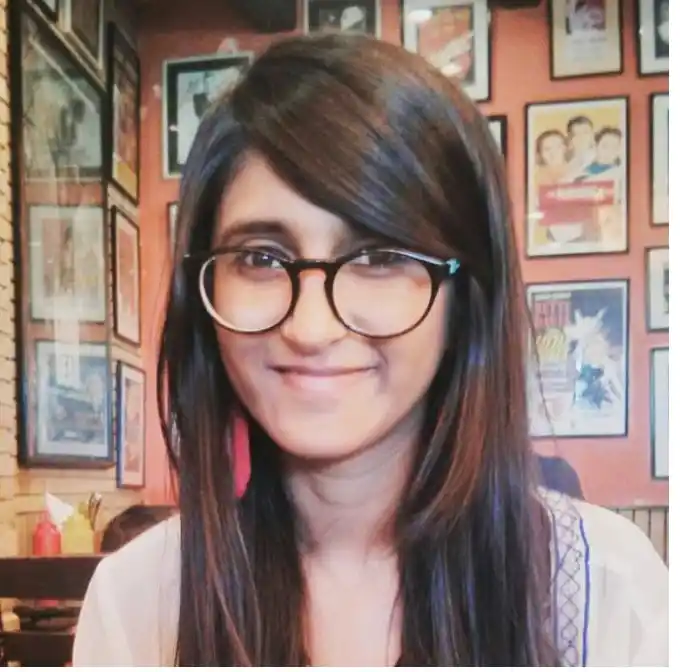 When not obsessing over TV shows, planning unaffordable vacations, or stuffing her face with french fries, Poulomi likes believing that some day her sense of humour will be darker than her under-eye circles.