As everyone will tell you, this year has been a particularly unremarkable year for Bollywood. The silver lining has been the versatile, inventive performances that have come from the most experimental of films and actors. From Tapsee Pannu and Ranvir Shorey to Geetika Vidya Olyan and Ranveer Singh, here are the 10 best performances of 2019.
As everyone will tell you, this year has been a particularly unremarkable year for Hindi cinema. The ambitious films (Gully Boy, Sonchiriya, Mard Ko Dard Nahi Hota, Soni, The Sky is Pink) have been few and far in between. And the stars (Hrithik Roshan in Super 30, Salman Khan in Bharat and Dabangg 3, Akshay Kumar in Mission Mangal) have continued flexing their star power, reluctant to step out of their comfort zones. More importantly, for a year that will go down in Indian history as one of the most politically conscious periods, Hindi films have remained shamefully apolitical. Essentially in a year where films have disappointed to such an extent that them being tolerable was an achievement, the silver lining has been the performances.
The range of versatile and inventive performances of the year have come from the most surprising quarters: either from films that strayed from convention or from actors who've been cast in the most experimental of roles. The common thread, however, has been that most of them have been female performances. The top three performances in this list for instance, are performances by actresses, turns that I still haven't stopped thinking about. In a roundtable interview recently, Deepika Padukone argued that the women of Hindi cinema have always been prone to taking far more risks than the male stars of Bollywood. The actors seated beside her didn't seem to agree with her but this year alone, proved her point.
Here are my top 10 favourite performances – male and female – of the year, ranked in order.
Tapsee Pannu in Game Over: 
Since her debut three years ago, Tapsee Pannu has turned her physicality into an acting genre of its own, essaying roles (Pink, Soorma, Saand Ki Aankh) that demand her to utilise every part of her body. In Ashwin Saravanan's Game Over, a Tamil home invasion slasher thriller (simultaneously released in Telugu and Hindi), Pannu makes a meal out of her inherent physical fluidity, acting not just with her face but with the force of her entire body. As Swapna, a game designer haunted by PTSD after a harrowing sexual assault, Pannu carries the entire film on her shoulders, kicking, screaming, and resisting with a self-sufficiency that goes to the heart of reacting as a means of survival. The actress has always been exceedingly good in every film she stars in, but in Game Over (notice the claustrophobia that she singlehandedly induces in the film's third act), she makes a thorough case for her indispensability.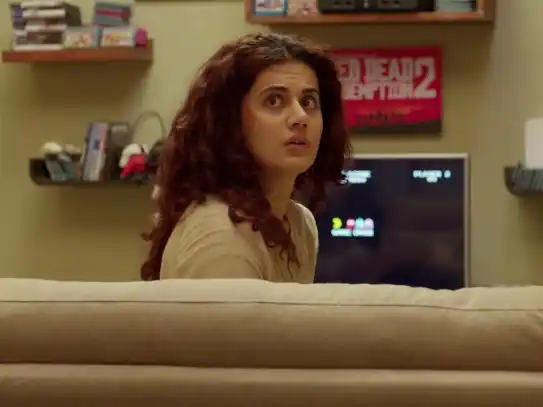 Hrithik Roshan in War:
Siddharth Anand's War, a surprisingly well-mounted mainstream action entertainer, is the most fun I've had at the cinemas this year. For long, Bollywood action films have essentially been an excuse for adult men to prove the invincibility of the male ego through innumerable action set-pieces. But War stands out for infusing new life into the long-suffering genre by focusing its energies on redefining masculinity. Sure, War has the usual display of testosterone, but there's also a dash of homoeroticism – a protege isn't just chasing his mentor across the world, but also unabashedly desiring him. This tease though, wouldn't have been half as effective if the subject of his longing wasn't Hrithik Roshan, the nation's crush. In War, Roshan plays Kabir, a former soldier gone rogue, with a swagger that most mainstream heroes struggle to pull off. Kabir is self-assured, cheeky, and unshowy despite the theatrics, underlining in a way that confidence doesn't necessarily have to mean cockiness. The actor's joyful reinvention gains from the fact that War has him at his most relaxed – very rarely can a film boast of a star clocking in a performance that isn't fixated with proving something.
Yami Gautam in Bala:
For a film that is so unforgivably derivative (even if the formula is borrowed from Amar Kaushik's own film), Bala's plot features possibly the most enjoyable stroke of ingenuity: a TikTok influencer as its lead protagonist. That Yami Gautam – an actor far more efficient than the films she has been in since her debut – was cast against type as Pari, the naive, comically shallow, small-town princess is an icing on the cake. Gautam's comic timing is sensational in Bala – the sequence where she mourns the fact that she has a balding husband is worth the price of admission alone. In scene after scene, she makes a fool of herself with abandon, but somehow always manages to be in on the joke, laughing with us as we laugh with her. That's what makes Pari a career-defining performance: Gautam takes a character that is a readymade stereotype and laces it with an endearing compassion that feels both like a gift and a miracle.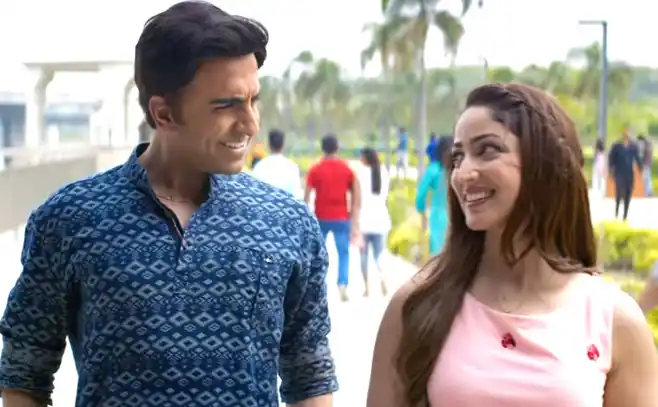 7. Ranvir Shorey in Sonchiriya: 
Abhishek Chaubey's Sonchiriya is unquestionably the best Hindi film of the year, elevated by a degree of extraordinary ambition that I'm inclined to put higher on the scale than even Gully Boy. That Sonchiriya paid the price for its ambition and Gully Boy was rewarded for it, only furthers my argument. The songless, unsparing nihilistic bandit drama might even boast of the most masterful ensemble in a Hindi film this year – every single actor turns in a haunting performance that deserves a list of its own. But the one actor who holds the moral urgency of Sonchiriya together is Ranvir Shorey as the wild-eyed Vakil Singh, the second-in-command of the leader of a band of dacoits. In a film where its protagonists are consumed by their guilt and shame, struggling to live with the idea of themselves, Vakil Singh's unhingedness hits the hardest. Especially as it becomes evident that it isn't a strength but instead his punishment. The actor delivers a physically simmering performance – rage seems to always be on the tip of Vakil Singh's tongue – that channels helplessness with such ferocity that by the end of two hours, Sonchiriya and Shorey feel almost inconceivable without each other.
 Saloni Batra in Soni: 
It's likely that you might have forgotten that Soni – Ivan Ayr's flawless debut – released this year. Even likelier could be the fact that you might have overlooked Saloni Batra's evocative turn as Kalpana, the Superintendent of Delhi Police, given that it is the most economical performance of the year. Batra's turn – a quiet mix of powerlessness and resistance – captures a poignant snapshot of how the Indian society routinely works against women, even those with an illusion of power. Her chameleon-like body-language makes it seem as if she's playing two different women instead of one: At work, Kalpana is in charge, but at home she retreats to her duty as a wife, resigned to a life of bending her head down in front of her cop husband. The beauty of Batra's performance is that she does all of this without calling any attention to herself. In the same way as Kalpana, there is assertion in her submission.
Gulshan Devaiah in Mard Ko Dard Nahi Hota: 
Gulshan Devaiah plays a double role in Vasan Bala's eccentric Mard Ko Dard Nahi Hota like no one has ever played one in Hindi cinema. In the film, he is both the injured underdog (the one-legged Karate legend, Mani Sir) and the nefarious villain (the cartoonish troll, Jimmy). In a way, the effectiveness of these performances also depend on them working against each other. On his part, Devaiah takes the challenge head on, like an actor whose talent has been starved for too long, turning in two of the most entertaining character sketches, parodying himself without caricaturing his characters. The scenes that have Devaiah face-off with himself, especially the sequence that involves a bathtub and an endearingly hilarious sibling trash talking replete with a Kamal Hassan-Rajnikanth taunt, are some of its very best. I'm willing to bet that like me, your favourite moment from the film has Devaiah all over it.
Ranveer Singh in Gully Boy: 
Of late, it's becoming more and more difficult to not warm up to a Ranveer Singh performance. The actor's infectious energy is adept at erasing skepticism out of the audience and this precise quality hits its peak in his transformation as Murad, a gully rapper who makes it out of the slums of Dharavi, in Zoya Akhtar's Gully Boy. I wasn't the biggest fan of the film but I do remember being in utter awe of Singh's full-bodied turn as an artist who learns that he needs to stand up for himself before standing up in front of the world. The actor emotes with a rare restraint, delivering a performance in the truest sense of the word (Singh even rapped for the film) – exhilarating and moving in equal measure; a physical embodiment of the exact high you feel in the moment the bass drops in "Aapna Time Aayega".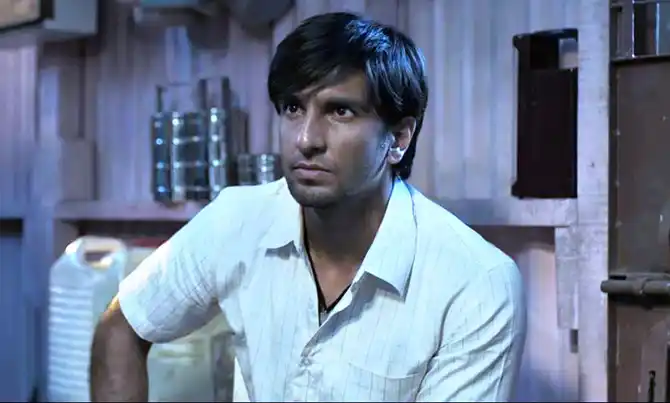 3. Sanya Malhotra in Photograph: 
Among the current crop of actors, Sanya Malhotra boasts of one of the most exciting filmographies – it encompasses every facet of modern Hindi filmmaking imaginable, from Nitesh Tiwari, Vishal Bhardwaj and Amit Sharma, to Ritesh Batra and Anurag Basu. Batra's ambitious Photograph is Malhotra's first solo lead role in three years and she's easily the best thing about it. The actress plays Miloni, a meek, sheltered, upper-class Gujarati girl who learns to pay attention to herself, with such polished sincerity that by the time the elliptical film is over, it feels like you know her even better than you know yourself. That effect is all the more admirable given that Malhotra barely has any lines in the film. But the actress turns it to her advantage with an expressive performance that shocks with the extent of its versatility and makes acting look like an achievement.
Bhumi Pednekar in Sonchiriya: 
I'd go out on a limb and say that Bhumi Pednekar's Indumati in Abhishek Chaubey's Sonchiriya is the most underrated performance of the year. Pednekar has always had a knack for churning out performances that surprise expectations (her turn in Zoya Akhtar's short in Lust Stories is proof) if not surpass them. In Sonchiriya, the actress achieves both, delivering a measured, intrepid portrayal of a violated woman who dares to be more than her violation, lending Sonchiriya's central theme of redemption much of its bite. Pednekar's deft command over her character – her performance steadily builds to a crescendo – comes on the back of her completely immersing herself in the film's milieu, eerily reminiscent of her outing in Dum Laga Ke Haisha four years ago. As a result, the actress is unrecognisable as Indumati – an electrifying action set-piece where she attacks, ties up, resists, and then escapes the clutches of a potential assaulter is perhaps the best evidence of the dedication with which she inhabits Indumati's psyche. And by the time the climactic reveal comes up, you're left with no other option but to be out of breath.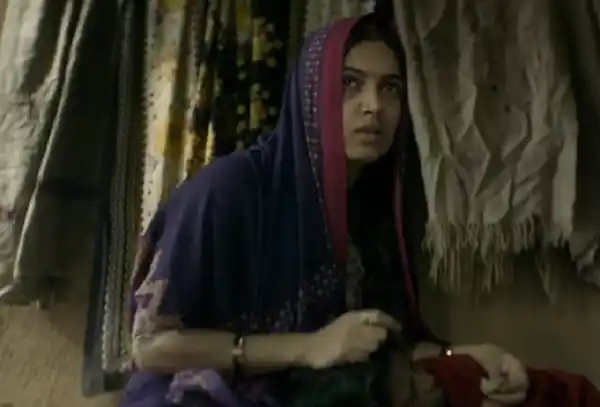 Geetika Vidya Olyan in Soni:
As the titular Soni in Ivan Ayr's Soni, Geetika Vidya Olyan didn't just deliver a performance as much as she delivered a statement. Playing a rebellious junior officer who keeps getting punished for looking at patriarchy in the eyes without as much as blinking, Olyan gives a face to the modern female resistance. I don't suppose any Hindi film performance has come this close to articulating just how self-defeating it is to be a woman in India. Olyan's turn cuts to the bone of both the price of retaliation and the need for it, making Soni less of a character and more of a manifesto. Even a year later, I still find it hard to not choke up at the film's closing shots where Soni is demoted to the confines of the Delhi Police Control Room or be haunted by the vacantness that Olyan evokes in that moment. It's not a mental image that is going to leave Hindi cinema's conscience for a while.
SPECIAL MENTIONS: Manoj Bajpayee in Sonchiriya, Alia Bhatt in Gully Boy, Kangana Ranaut in Judgmentall Hai Kya, Priyanka Chopra in The Sky is Pink, Vijay Verma in Gully Boy.

When not obsessing over TV shows, planning unaffordable vacations, or stuffing her face with french fries, Poulomi likes believing that some day her sense of humour will be darker than her under-eye circles.