Hindi cinema hasn't completely disregarded the need for healthy male leads. Toxic protagonists are still seen as rule breakers – as underdogs who can win against the system and evoke sympathy. But a handful of films, like Mujhe Kucch Kehna Hai, October, and even Muqaddar Ka Sikandar have tried to change that.
Back in 2001, 12-year-old me had decided that I was going to grow up to be Madhav Shastri (R Madhavan) from Rehnaa Hai Terre Dil Mein. So two years later, when I fell in love for the first time, I decided it was time to romance like Madhav. Even though I did everything like it unfolded in the film, I messed up. Bound to happen, I agree.
The most glaring problem with letting Bollywood influence our romantic aspirations is the predominant narrative of male leads romanticising a woman's lack of agency. Interpreting a girl's "no" as a "yes" isn't something that is purported only in films, but also by an entire generation. In Rehnaa Hai Terre Dil Mein for instance, Rina Malhotra (Dia Mirza), the female lead suddenly gets burdened by the presence of two men in her life as her agency goes for a toss: When Madhav, the guy she loves, turns out to be an impostor, she is obliged to suppress her feelings and marry Rajeev Samra (Saif Ali Khan).
Coincidentally, that same year saw Mujhe Kucch Kehna Hain, a film that served as Tusshar Kapoor's debut and tried tweaking the Bollywood trope of romance by presenting a male lead who understood that a girl can have agency and respected it. In the film, Karan (Tusshar Kapoor) and Pooja (Kareena Kapoor) become friends and while Karan falls for her, he also realises that Pooja's dream is to join Harvard.
Unlike the archetypal romantic hero, Karan doesn't guilt trip her into loving him and instead helps her to realise that dream. Even when Pooja refuses to go to Harvard and chooses to be with him, he eggs her on to pursue it, promising to wait for her. Just by doing that, Karan creates an emotional safe space for the girl he loves, instantly becoming an anomaly in the class of Bollywood romantic heroes. It's also refreshing to see a romantic hero, not following the arbitrary romantic power play internalised by the bro code – Karan swears by the advice of his sister. In that way, the film never hesitates to depict things that stray from the conventional narrative.
Interpreting a girl's "no" as a "yes" isn't something that is purported only in films, but also by an entire generation.
Think about it. In Hindi films, romantic male leads are at two opposite ends of the spectrum: Either they explicitly exhibit toxic masculinity, like Shah Rukh Khan in Darr (1993) who goes to any extent to own his Kiran (Juhi Chawla), or justify their excessive obsession under the guise of true love, like Ayan Sanger (Ranbir Kapoor) falling for Alizeh (Anushka Sharma) in Ae Dil Hai Mushkil (2016). Our films have rarely succeeded in finding a balance between these two ends. But Amitabh Bachchan's Sikandar in Muqaddar Ka Sikandar (1978) is probably an exception.
In the film, when Sikandar realises that his Memsaab (Rakhee) does not love him, he is grief-stricken. But, refreshingly, it's temporary. Instead of obsessing over his one-sided love, Sikandar sacrifices it and by extension, becomes a male lead who recognises the heroine's agency. It's worth noting that the Angry Young Man image of Bachchan was often devoid of the obvious strains of toxic masculinity, even though it comprised a saviour complex. But in Muqaddar Ka Sikandar, there is a subtle acknowledgement of a heroine getting to have say in a romance, which was definitely radical for its time.
Two other romantic leads who tried to break out of the shackles of toxic masculinity were Rohit Patel (Saif Ali Khan) from Kal Ho Naa Ho (2004) and Aditya Kashyap (Shahid Kapoor) from Jab We Met (2007). Both these characters stand out because they were never depicted as the "shoulder" for a girl to rely on, or exerted inexplicable power over their female counterparts. Instead, they became friends with the heroines, before romance blossomed between them. Although, both these films do get tempted to trade in the ultimate cliché that good boys often don't have it easy.
Yet, it's impossible to ignore that these few films that attempted to change how the narrative of a Bollywood romance unfolds are mainly urban stories. Understandably, the romantic equations are rather different in small towns and villages where, scarily, the influence of films on real life are far greater. It's best portrayed in Aanand L Rai's Raanjhanaa (2013), where we see how fraught the relationship between Kundan (Dhanush) and Zoya (Sonam Kapoor) is.
Hindi cinema then, might not completely disregard the need for a healthy romantic male lead.
I suppose, the most pressing obstacle for Bollywood in envisioning a non-toxic romantic lead lies in how possessiveness continues to be branded as a romanticised marker of masculinity. In Dhadkan (2000), you can measure it through Dev's (Sunil Shetty) perennially viral dialogue that goes, "Anjali main tumhe bhool jaaoon, yeh ho nahi sakta. Aur tum mujhe bhool jao, yeh mai hone nahi doonga." Even after knowing that his Anjali (Shilpa Shetty) is married and has moved on, Dev is reluctant to let her go. Similarly in Anjaam (1994), Vijay Agnihotri (Shah Rukh Khan) destroys Shivani Chopra's (Madhuri Dixit) life in a failed bid to woo her.
With possessiveness comes ownership, but Bollywood has also tried to dispel this trope in a handful films. Take Ek Main Aur Ekk Tu (2012) for instance, where Rahul (Imran Khan) understands that Riana (Kareena Kapoor) doesn't love him and wants to stay friends. The message is thus clear: letting go isn't necessarily a sign of weakness.
Hindi cinema then, might not completely disregard the need for a healthy romantic male lead. Toxic male leads are still seen as rule breakers; as underdogs who can win against the system, comfortably evoking sympathy. It's why Sonu Ki Titu Ki Sweety is one of the biggest hits of 2018 and October is merely a niche film. But now it's up to Bollywood guarantee that we see more Dans than Sonus and Titus.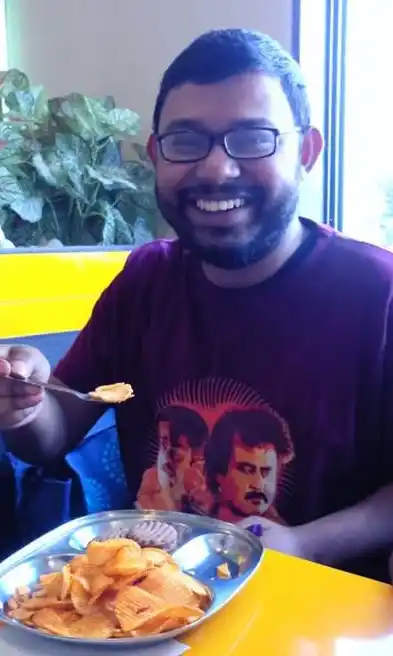 Sayantan Mondal is an instructional designer and writer from Pune. When he is not busy at work, he likes to watch movies, make memes and hunt zombies. He also has a doctorate degree that he uses to ward off evil and other supernatural beings.