Several former colleagues and peers of Sushant Singh Rajput are now opening up about the toxic nepotism in the film industry that is affecting the mental health of young actors. Vivek Oberoi admitted that there were "camps" within the industry, which director Abhinav Singh Kashyap labelled potential "death traps".
The death of actor Sushant Singh Rajput has led to a lot of controversy over the last few days, with a number of his former colleagues and peers now opening up about the toxic nepotism in bollywood that is affecting the mental health of young actors.
A day after Kangana Ranaut's video appeal set the tone, actor Vivek Oberoi admitted in an interview with IndiaToday that there were "camps" within the industry, and stressed on the need for more support groups to get actors through trying times.
"I agree that camps exist, I have been through it, I went through severe depression at times. But the problem is that there is a digital social network, but no emotional social network to help us through such times," the actor said.
While wishing that he had been by Sushant Singh Rajput's side in his time of need, Oberoi called for introspection. "We call ourselves a fraternity but it rings hollow. We need to create an environment where talents like Sushant can flourish," he said.
Director Abhinav Singh Kashyap also took to Facebook to address the tragic incident.
After calling for a detailed investigation, Kashyap said the 34-year-old's death could be the tipping point that would expose another systemic malaise in Bollywood — the way the #MeToo movement had a couple of years earlier.
Kashyap spoke about the talent management agencies that operate within the industry, terming them potential "death traps" that make artists give up their right to free choice, and force them to work as "bonded labour with very little money."
In his lengthy post, he addressed how aspiring actors from small towns were consistently taken advantage of by these agencies, and had their spirits "repeatedly broken" until they either take their lives or "succumb to prostitution and escort services."
Kashyap also shared his own experiences of being bullied and exploited as a budding filmmaker. The
Dabangg
director alleges that all three Khan brothers (Arbaaz, Sohail and
Salman
) had sought to sabotage his career at various stages, and that he still receives threat calls, which were not taken seriously by the police.
Kashyap ended his "open challenge" with the vow that he would not cow down to these threats, and that he would make sure that no more innocent actors feel the need to take their own lives over the "lack of work with dignity in Bollywood."
"Enough tolerance, it's time to fight back," he says in the post.
Filmmaker Shekhar Kapur also seemed to indicate on Twitter that there was more to Sushant Singh Rajput's death than met the eye.
"I knew the story of the people that let you down so bad that you would weep on my shoulder," he said. "What happened to you was their karma not yours."
I knew the pain you were going through. I knew the story of the people that let you down so bad that you would weep on my shoulder. I wish Iwas around the last 6 months. I wish you had reached out to me. What happened to you was their Karma. Not yours. #SushantSinghRajput

— Shekhar Kapur (@shekharkapur) June 15, 2020
Celebrity hair stylist Sapna Bhavnani also alleged that no one had offered the Chhichhore actor a helping hand in his time of need, and called the industry "shallow".
It's no secret Sushant was going through very tough times for the last few years. No one in the industry stood up for him nor did they lend a helping hand. To tweet today is the biggest display of how shallow the industry really is. No one here is your friend. RIP ✨ pic.twitter.com/923qAM5DkD

— 𝕓𝕦𝕞𝕓𝕒𝕚 𝕜𝕚 𝕣𝕒𝕟𝕚 (@sapnabhavnani) June 14, 2020
Producer Nikhil Dwivedi called out the hypocrisy of the industry, alleging that no one kept in touch with Sushant because it was a low phase in his career.
At times our movie industry's hypocrisy gets to me. High &mighty announcing they shud ve kept in touch wth Sushant..
Cmon u didn't! &thts coz his career dipped. So STFU! R u in touch with Imran Khan, Abhay Deol &others? No!
But u were, whn they were doing well#SushantSinghRajput

— Nikhil Dwivedi (@Nikhil_Dwivedi) June 14, 2020
The Mumbai police will now investigate the circumstances leading to the death of the actor, who took his own life on Sunday morning, shocking fans across the country. Let's hope he gets the justice he deserves.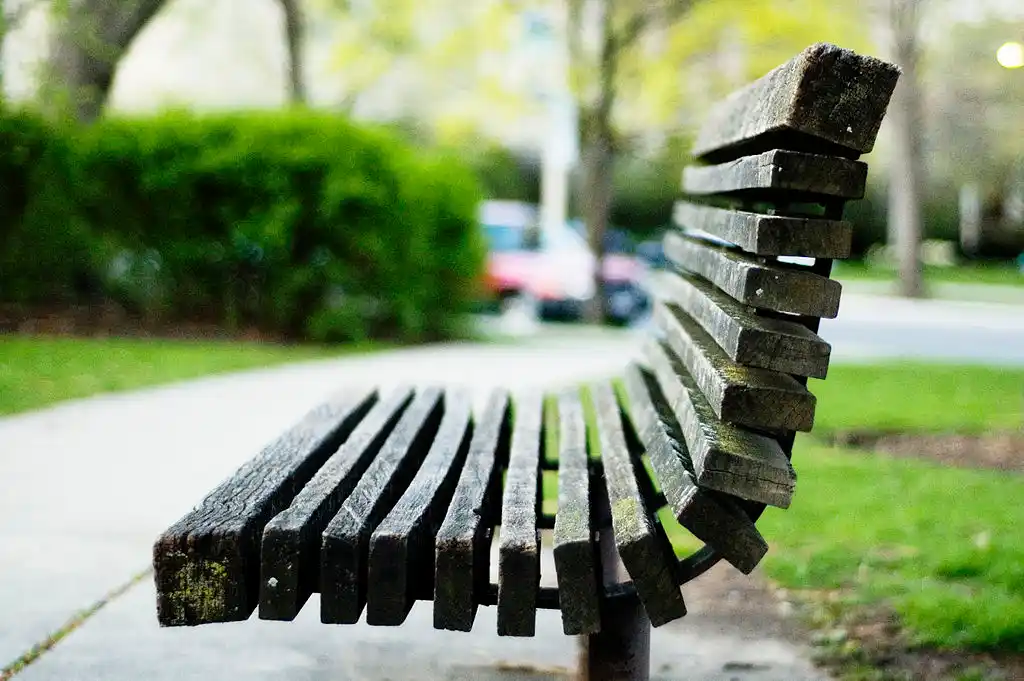 The Arré bench delivers stories that mattress. It hasn't achieved much sofar. But it's getting bedder.