Sushant Singh Rajput starred in Chhichhore last year, a film that centred around suicide, and the way we treat life as some kind of competition. What he leaves behind is proof of an attempt at living a life, of trying to make sense of its intricacies and puzzles, of giving it all to decode it.
Death is never easy. The reality of it is even harder to grasp at a time when the world is gripped by a virus that is adamant upon stripping it of any dignity, reducing an assortment of human lives to mere data. Yesterday, actor Sushant Singh Rajput who died by suicide joined the list of people whom we've lost at this unforgiving period when we're mandated to socially distance our grief as well. That's not to imply that there's ever a good timing for death – just that the circumstances have rarely been this cruel.
The loss is particularly distressing, not only due to the nature of Rajput's death but also because it comes in a year that has already claimed several of our finest artists, because you're forced to consider the missed potential of the future that could have been in store for him. Rajput was only 34 years old and was coming off a compelling year with three releases (Sonchiriya, Chhichore, Drive), two of which count as 2019's brighter offerings.
In a concise decade-long career at the movies, the actor appeared in 10 films (not including the unreleased Dil Bechaara), charting a successful transition from the small screen to the big screen in ways that several actors aspire to. And although Rajput's arresting lead turns in the first three years of his career – Kai Po Che!, Detective Byomkesh Bakshy, MS Dhoni: The Untold Story – made for impressive accomplishments, it was really his performances last year that felt like it signalled the arrival of an actor. Someone who had, at last, found his bearings after losing his way for a couple of years.
Rajput's presence in both Chhichhore and Sonchiriya indicated an artist who seemed like he was as aware of the craft of acting as he was about the significance of storytelling. That the year also saw him appear in the inexcusable Drive, possibly the worst Hindi film of 2019, felt like a humbling reminder that it is impossible to be a good actor without also confronting just how easy it is to be a bad actor.
Death doesn't necessarily have to be imbued with purpose.
Still, Rajput's triumph in making a name for himself was more significant because he belonged to a small group of artists who made the film industry look like a profession within equal reach for everyone and not just an exclusive gathering of starry surnames. By deciding to make a career in the movies despite excelling at education (he was a National Olympiad winner in Physics), he also set a worthy example for following one's passion. Yet even then, it seems unjust to only discuss the loss in terms of dissecting the life that is now out of Rajput's reach. No doubt, his suicide requires serious conversations on mental health, the sadness that even the most gifted people quietly carry within themselves, and humanising a profession glamourised to a fault. Death doesn't necessarily have to be imbued with purpose. But just the idea that sometimes death can act as a lesson with the power to educate, inform, and possibly prevent similar occurrences, can certainly make living with it a little bit easier.
In that sense, it isn't surprisingly that so many people on the internet are invoking Nitesh Tiwari's Chhichhore to make sense of the tragedy. For one, the premise of the ambitious film, that simultaneously unfolded in the past and the future and had Rajput play dual roles of a spirited college-student and a lonely divorced single father, revolved around suicide. In the film, Rajput played Anirudh, father of a teenager who attempts to kill himself after failing the competitive JEE exam. As his son fights for life in the hospital ICU, Rajput's Anirudh and his estranged wife fashion a college reunion by gathering their college-friends from different parts of the world.
The idea is to have them aid him in recounting the story of their engineering years under the guise of motivating his son. As is normal with stories about youthful nostalgia, their story – and the film – hinges on an inter-college sporting tournament, the kind that feel life-defining. The idea of taking sport, an activity where winning or losing defines a person to drive home the point that both winning and losing is a constant accompaniment of life is an arresting metaphor in itself. That the film took its competence one step further by reimagining the tropes of a Bollywood college movie made the affair all the more pleasant.
I bring up Chhichhore to contexualise Rajput's death not only because of the unfortunate real-life parallels: That the actor who starred in a movie that strived to normalise the taboo of suicide and take a stand against it is also the one who ended his life does make for an unfortunate, eerie anecdote. But the real reason is the significance of the film's message, one that stressed on seeing living life as a commitment. There's a dialogue in Chhichore that has remained stuck in my mind since yesterday. In between regaling his son with his adventures from college, Anirudh slips in the film's most illuminating message: "Tumhara result decide nahi karta hai ki tum loser ho ki nahi… tumhari koshish decide karta hai". Tiwari uses this thought as a metaphor for both education and life – a metaphor befitting Rajput's decision to claim his life.
If the equation of life is solved by the effort one puts in living it, then Rajput definitely fulfilled it.
As fans, admirers, and well-wishers recognise Rajput's work and try reading between the lines on his Instagram caption if only as a veiled attempt to search for some meaning, it feels imperative to note that his death is foremost an acknowledgement that life isn't a competition. A more accurate and gentler way of looking at it might be: If the equation of life is solved by the effort one puts in living it, then Rajput definitely fulfilled it. What he leaves behind is proof of an attempt at living a life, of trying to make sense of its intricacies and puzzles, of giving it all to decode it.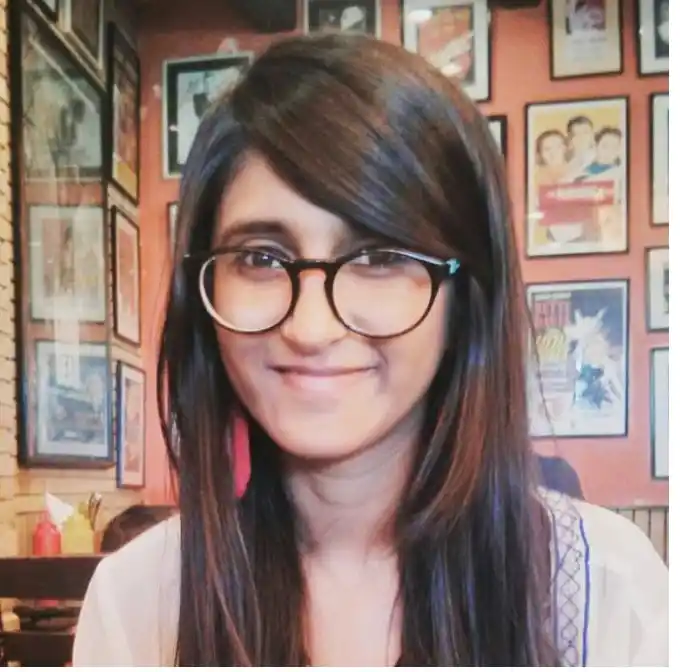 When not obsessing over TV shows, planning unaffordable vacations, or stuffing her face with french fries, Poulomi likes believing that some day her sense of humour will be darker than her under-eye circles.