Sushant Singh Rajput fans have ensured hashtags trend every day and dislike records are broken, as was the case with the Sadak 2 trailer. Now they are seeking a "Salman Khan boycott" and demanding a new host for Bigg Boss 14. Shah Rukh Khan, an "outsider" by most standards, is also not being spared their wrath.
Bollywood has had a rough 2020, even by 2020 standards. The death of Sushant Singh Rajput triggered a massive debate around the "Bollywood mafia", nepotism, favouritism, outsiders and power centres within the industry. The wrath has been felt by stars online, with hashtags being trended to target them or dislike records being broken on YouTube for their newer films, as was the case with the Sadak 2 trailer. In a new development, the teaser for Bigg Boss 14 was released, with Salman Khan once again roped in as the host. "Ab scene paltega, kyunki Bigg Boss denge 2020 ko jawab," Salman says in the teaser.
2020 ke manoranjan ka scene palatne aa raha hai #BB14, jald hi sirf #Colors par.

Catch #BiggBoss2020 before TV on @VootSelect.@BeingSalmanKhan pic.twitter.com/mlba8yZkx4

— COLORS (@ColorsTV) August 16, 2020
But he must've not expected the scene to "palat" the way it actually did on social media, with fans seeking a "Salman Khan boycott" and demanding a new host for Bigg Boss 14.
Dear @ColorsTV Kindly Change Your Show Host Salman Khan Otherwise This Season is the Biggest Flop Season Ever 🙂

By The Way I Never Like To Watch This Crap Show Bigg Boss !!#SCMonitoredCBI4SSR

— Amit Kumar (@its_amitkumar) August 16, 2020
There has been a continuous movement on social media over the past few months to boycott movies and shows, acted in or directed by star kids or those wielding power and unjustly destroying careers in the industry. Salman Khan, Mahesh Bhatt and Karan Johar have been at the receiving end of much of this criticism.
Saying this last time.
I won't repeat.
Sudhar jaao.

Send my msg to all.

BOYCOTT everything linked to,

◆ Mahesh Bhatt
◆ Karan Johar
◆ Salman Khan

— Arnab Goswami (@arnabofficial7) August 10, 2020
Calls to boycott these filmmakers have been quite popular, with many claiming that "they haven't spoken up for Sushant Singh Rajput" and are part of the "problem" in the industry. In the case of Salman Khan, his treatment of Arijit Singh, interference in the Jiah Khan case and getting away in the hit-and-run case is referenced frequently.
Is it true that bigg boss 14 is going to be hosted by Salman khan ?
Who's boycotting the show ? #BoycottBiggBoss14

— 🌸#JusticeForSushantSinghRajput (@_Hinduvidual_) August 9, 2020
"Salman doesn't respect anyone, he thinks of himself as the God of all," tweeted one user.
BiggBoss was my favorite show . but from now I won't watch because Salman Khan is involved with Bigg Boss . Arrogant , Criminal Salman consider himself the greatest, and everyone else is under his feet. Salman doesn't respect anyone he think of himself as the God of all.

— Sonali Das (@SonaliD13106276) August 17, 2020
Nuance has been lost in the debate and the anger for some in the industry has spilled over to others, who have themselves been outsiders and a victim of this system, from Shah Rukh Khan to Taapsee Pannu. Calls to boycott them have also grown louder.
Guys, next in line is Shahrukh Khan and Aamir Khan whose movie trailers are going to come shortly, lets pledge to do the same favor to them. Don't forget to boycott Bigg Boss as its being hosted BeingInhuman @BeingSalmanKhan. @ColorsTV start thinking now before its too late. https://t.co/ZG0UziJH4v

— Saurav Banerjee (@saurav_bancal) August 17, 2020
Absolutely true. Keep disliking the trailers of all the frauds. Don't watch their movies. Don't watch Bigg Boss which is starting in September 2020 to protest. Enough of @BeingSalmanKhan Shahrukh and all Nepotism kids. We will pull you down to your knees.#CBIForSSR https://t.co/rLmB0PxtzM

— Saurav Banerjee (@saurav_bancal) August 17, 2020
Even Kapil Sharma has not been spared, as Salman Khan is the producer of the show. Everyone associated with these filmmakers has been targeted.
#SCMonitoredCBIForSSR
Boycott bigg boss and Kapil Sharma show as Salman khan is the producer. https://t.co/BBympePRm1

— Vishakha Srinath (@SrinathVishakha) August 17, 2020
Boycott bigg boss…..
Kapil Sharma show….
People of India let's give pure justice to @itsSSR and destroy favouritism of nepo kids and the bullies and change Bollywood forever….
This revolution should be etched in Bollywood history….

— vanitha (@VanithaOneEtha) August 16, 2020
Whether it is the action in his films or song videos from the farm, Salman has often been a target of trolling and ridicule. But this time around, the circumstances are different. The trolling has taken the form of anger and hate instead of mere mockery. The punchlines aren't reduced to how he is a bad actor or the script makes no sense, it is around foul play and using power to influence careers. Fans want fundamental changes in the industry, and one hopes these stars are listening, for it is eventually fans who make or break superstars.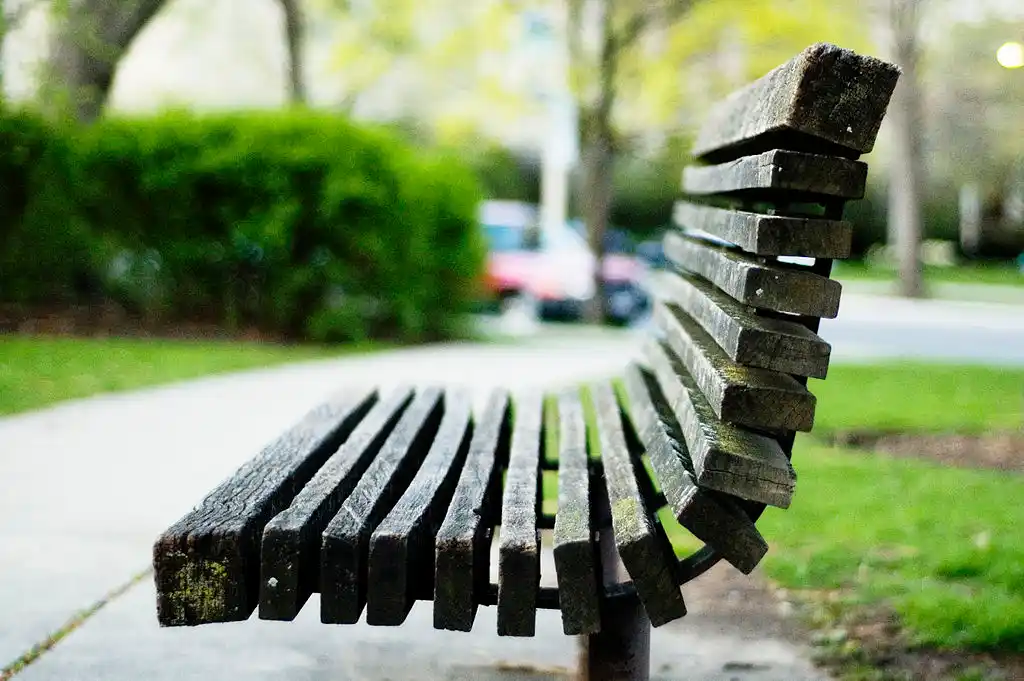 The Arré bench delivers stories that mattress. It hasn't achieved much sofar. But it's getting bedder.