Student of the Year 2 is a bland and thoughtless knockoff of its predecessor. It lacks originality, so much so that "Ishq Wala Love" becomes the intolerable "School Wala Love". With Ananya Panday and Tara Sutaria reduced to props, it seems like the movie is written only for Tiger Shroff's muscles.
It's that time of the year again when we're forced to memorise the first rule of Bollywood: When star kids are confused about their future, they don't take a gap year. Instead, they get launched by Karan Johar.
In 2012, Johar, the torchbearer of nepotism and dedicated investor in non-existent acting talents, created Student of the Year, an entire cinematic franchise designed to only launch newcomers. Back then, he engineered the debuts of Alia Bhatt, daughter of Mahesh Bhatt, Varun Dhawan, son of David Dhawan, and Siddharth Malhota, son of his parents, in the frothy yet entertaining college love triangle that was committed to its silliness. To be fair, Johar wasn't very off-mark with his prediction of their stardom: Today, two of these actors are the biggest names in Bollywood and the other has a lot of followers on Instagram.
But seven years later, Johar seems to have learnt from his mistake of launching newcomers who could actually act. Student of the Year 2 – now directed by Punit Malhotra –  stars three newcomers: Ananya Panday, daughter of Chunky Panday, Tara Sutaria, the token outsider getting rewarded for her genes, and Tiger Shroff, who remains a newcomer to acting even after five films. For a majority of the film's 145 minute-long runtime, the three leads get by without giving as much as half an expression, doing the kind of non-acting that could only make Arjun Kapoor feel less alone.
From the very first frame, Student of the Year 2 is designed like a bland and thoughtless knockoff of its predecessor. Instead of bringing any iota of novelty, Malhotra comes across as a filmmaker desperate to recreate the successful formula of Student of the Year by unabashedly borrowing its elements. The sequel repackages two songs from the earlier installment – "Ishq Wala Love" becomes the intolerable "School Wala Love" and "Munda kamal ka" is re-used for Shroff's introduction. Like SOTY that recreated "Gulabi Aankhen", even its sequel destroys another classic with a completely avoidable recreation of "Yeh Jawaani Hai Deewani". And as per tradition, the second installment mines a homosexual character just for laughs: If in SOTY, Rishi Kapoor played a flamboyant gay principal in a way that indicated that he had never actually met a gay person in real life, Gul Panag is lesbian in this version. She is readily forgotten after one scene.
Worst of all, Student of the Year 2's leads are foggy mirror images of the original trio with as much personality as a cardboard: Shreya (Ananya Pandey), is a millionaire's neglected younger daughter with daddy issues. Of course, she uses it as an excuse to be a terrible human being. Mridula, who goes by Mia (Tara Sutaria) plays the "complex" character of a damsel in distress, and Rohan (Tiger Shroff) is the orphan underdog who is allergic to his feet touching the ground. (The makers concoct an entire scene around Rohan jumping through innumerable roofs to reach Mia's house.)
For a majority of the film's 145 minute-long runtime, the three leads get by without giving as much as half an expression, doing the kind of non-acting that could only make Arjun Kapoor feel less alone.
While Sutaria registers uneven screen presence, her unbelievably underwritten character reduces her presence to a forgettable prop whose only contribution is to cry on demand. On the other hand, Pandey, essaying the tired trope of the "spunky girl" whose coolness relies on behaving like a dude, acts like she is the prop: The actress, visibly awkward on camera, keeps widening her eyes to convey the length and breadth of her emotions. The lack of back story and screen-time accorded to both the female leads is ample proof that Student of the Year 2 is written only for Tiger Shroff's muscles, that at times, feel like the most hardworking and talented member of the cast.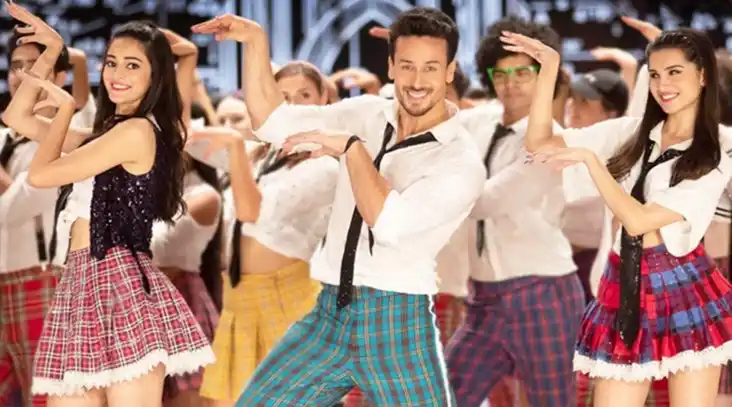 Image credit: Dharma Productions Pvt. Ltd.
At this point, criticising the Student of the Year franchise for being unrealistic is a lot like the trajectory of Fardeen Khan's career: absolutely irrelevant. It's not like Dharma Productions prides itself on making movies that unflinchingly depict neo-realism on screen. But even then, the stakes in the sequel are at rock-bottom: Set in Mussoorie, this time around, the "Student of the Year" competition is an inter-college event that sees the elite St Teresa's college battle it out against the modest Pishorilal College. So there's ample recycled rich boy vs poor boy drama that rests on Shroff threatening "Din tera hai, saal mera hoga" to anyone who will listen and two overgrown men fighting with each other for a girl who ends up with neither of them. Think of a reluctant love-child of Kuch Kuch Hota Hai, Kabhi Khushi Kabhie Gham, and Jo Jeeta Wohi Sikander, but without all of its humour: That's Student of the Year 2 in a nutshell.
In SOTY, atleast this made-up competition had a purpose: It comprised a triathlon, treasure hunt, and an IQ examination and the winner received a scholarship for an Ivy League college. That can hardly be said about this latest version which is weirdly sexist. No female student is allowed to take part in the sports competitions, which inevitably becomes a yawn-worthy brawn-fest between fragile male egos. When the two female leads aren't being reduced to cheerleaders, they're bestowed with a consolation dance competition that lasts for the duration of one song. And for some inconceivable reason, the winner of this "Dignity Cup" is solely decided by multiple undignified rounds of what the world knows as "kabbadi" but what Tiger Shroff mysteriously interprets as "gymnastics". In what comes as a surprise to no one, Rohan's winning move in the kabbadi competition involves several backflips. Why run when you have the budget to still be a flying jatt?
Perhaps, the only time when Student of the Year 2 supersedes all expectations is while conceiving of one of the world's most useless love-triangles: Rohan, Mia, and Shreya, fall in and out of love with each other within seconds, as if they're choosing a hashtag for their Instagram post and not a partner. They also declare their feelings as disinterestedly as one is while repeating their grocery list to a shopkeeper. It's the kind of love story that assumes that Shreya yelling "duffer" to address Rohan three times a day is essentially first base and an acceptable reply to a serious "Do you love me" question is "I love this small-town wali insecurity". How is it then, possible to invest in a romance where the hero has more chemistry with the ground than with the two actresses?
In an interview, the film's director  claimed that the writers completely rewrote the film three months before the shoot to guarantee that the script was perfect. One hour into it, it becomes clear that it could have only been possible if the earlier draft of the script was a blank page. The only way the infantile plot of Student of the Year 2 would be acceptable is if it was a two-year-old rambling in his sleep. The problem with Student of the Year 2 isn't that silly entertainers can't be enjoyable but that its utter mediocrity betrays the kind of overconfident filmmaking that chooses to remain unaware of its stupidity.
In case you think I'm exaggerating the sheer ineptness that Student of the Year 2 proudly displays, an actual conversation between two characters plays out like this: In between giving Rohan a cliched pep talk about believing his dreams, a relative (the film is so lazy that it forgets to mention how they're related) asks him, "Talent ko angrezi mein kya kehte hai?" "Hunar" replies Rohan with a straight face.
Even discarded scripts must have more complexity than Student of the Year 2.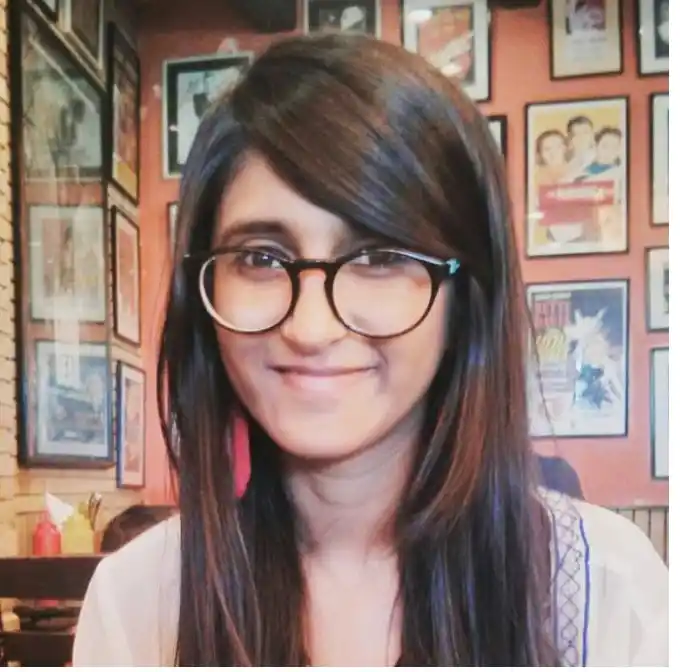 When not obsessing over TV shows, planning unaffordable vacations, or stuffing her face with french fries, Poulomi likes believing that some day her sense of humour will be darker than her under-eye circles.