In Soorma, Sandeep Singh's wife – Harpreet Kaur in the film – abandons her husband soon after he is paralysed. She is also painted as a distraction for Singh's goal-scoring abilities. I'll let you guess what happened in real life. Hint: None of it.
Shaad Ali's Soorma, a biopic on former hockey player Sandeep Singh, starts off with a female voiceover: Harpreet Kaur (Tapsee Pannu) tells us that she is a hockey player, but the story she is about to narrate isn't hers.
For a few minutes, I ended up believing that Ali was a misunderstood genius. And, that he was ironically using Kaur to scoff at Bollywood's tradition of exploiting women as mere props until I remembered that he's the same dude who made OK Jaanu. (Yes, also Bunty Aur Babli and the wonderful Saathiya, but, um, Jhoom Barabar Jhoom?)
I immediately lowered my expectations and went back to hearing Kaur recount a story that undermined her existence. Ali has gone out of his way during the film's 130-minute-long run-time to guarantee that he shortchanges his female lead. And, effectively makes his male lead look even more heroic.
The story Kaur narrates is the extraordinary life of international hockey player Sandeep Singh (Diljit Dosanjh) who was reputed for playing the world's most dangerous drag-flicks. Two years after he started playing for India — just as he was about to leave for the World Cup — Singh was left paralysed after an accidental gunshot injured his rib, spine, kidney, and liver. Bound to a wheelchair for a year at the peak of his career, Singh charted a miraculous recovery to get back on his feet and lead the national team again.
Naturally, Singh's unbelievable grassroots story of courage, resilience, and determination – that mimics a Bollywood plot more than real life – makes for perfect fodder for a sports biopic. Picking up the sport from his brother, Singh routinely held the record for scoring the most goals, captained the Indian hockey team besides helping them qualify for the 2012 London Olympics. Basically, his life has already been so cinematic that it doesn't require any additional garnish to be any more arresting.
And, yet in Soorma, Ali dramatises Singh's life to an extent that it veers on fictionalising a real person: his wife, Harjinder Kaur.
In the film, she is Harpreet, a hockey player training to for a national team selection who falls in love with Singh. But midway through the film, she suddenly deserts him after his paralysis. As a result, a wheelchair-bound Singh is left calling her landline umpteen times, tears rolling down his cheeks, unaware that she has moved to London. Soorma just about stops itself from painting her as a cold-hearted witch by giving us some half-baked justification for her absence. Apparently, if she didn't leave him, he would get complacent and never want to walk again. Dosanjh might be the only Indian man on whom tough love actually works.
If that isn't ridiculous enough, Kaur's contribution in the film's second half amounts to just wandering around gloomy London mourning; her face awash with equal parts grief and regret. Naturally, she also gives up her hockey career because the film wants her to take up the full-time job of looking sad, leaving her hair open, and acting coy while wearing Patiala suits. In its free time, Soorma also paints her as a distraction for Singh's goal-scoring abilities.
In real life though, Harjinder has stuck by Singh's side through thick and thin: After falling in love with him, she gave up playing hockey because he wanted her to be a homemaker and mother. In Soorma, however, he is shown telling her mother that she can play hockey after marriage. In real life, Harjinder religiously tended to him for a year when he was paralysed until he recovered. Unlike what the film suggests, she never left his side. In the film, a big-hearted Singh decides to forgive her and tells her that he is thankful that she left him, right before a match. I'll let you guess what happens in real life. Hint: None of it.
I could be wrong, but isn't the whole point of a biopic to stick to the plot of the subject's life instead of making up one of your own?
More importantly, Soorma's single-minded erasure of Singh's wife marks a dangerous trend of neglecting the sacrifices and emotional labour undertaken by women only to safeguard the reputation of male leads. The film for instance, completely disregards the 12 months Harjinder devoted to nursing her husband back to life just because it's not progressive enough. And instead, paints him as the hero who overcame his injury all on his own despite being heartbroken.
Just two weeks ago, Rajkumar Hirani's Sanju pretended to be unaware about the contributions of Sanjay Dutt's first two wives or his two sisters — the fact that they dedicated years of their lives to Dutt hardly seemed to matter. It makes you wonder if real women have no chance at getting their deserved story arc, what hope do fictional leads have?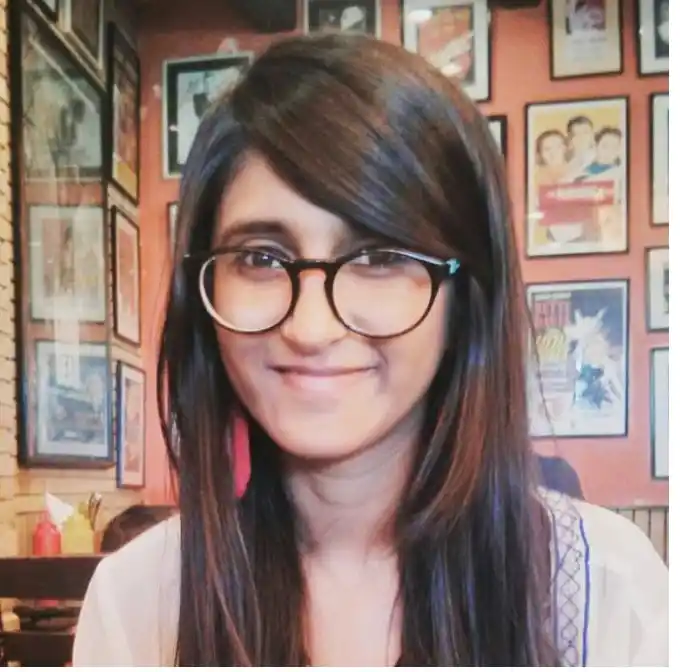 When not obsessing over TV shows, planning unaffordable vacations, or stuffing her face with french fries, Poulomi likes believing that some day her sense of humour will be darker than her under-eye circles.