Almost three decades ago, with the release of Maine Pyar Kiya, Bollywood got an educator called Sooraj Barjatya who wanted to #MakeMoralsGreatAgain. On his 54th birthday, we take a look at Barjatya's five best characters.
Almost 30 years go, with the release of the classic Maine Pyar Kiya, India  got an educator called Sooraj Barjatya, aka #SoBar. He was the Chosen One, unknowingly shouldering the responsibility of #MakingMoralsGreatAgain for the inhabitants of the world's largest democracy.
Sooraj Barjatya has made six films until now and each one of them is overenthusiastically peppered with songs, lots of smiling shots of a benign Alok Nath, and a disturbing number of animals. Barjatya has been single-minded in his dedication to deliver the most number of #AltFacts possible.
In the world envisioned by Barjatya, the solution to every crisis is "kanyadaan". This life-saving act works especially better if the girl in question isn't even consulted about the dude she's gonna be forced to put up with for the rest of her life. Naturally, as has been proved in every Barjatya film ever, unmarried girls are the biggest threat to the affairs of the country, more than any ₹11,300 crore scam. But, not dark-skinned, unmarried girls; they are only a threat to themselves. #NoRishtaForNonGoris
Last but not the least, SoBar also ended up dispensing the greatest love advice in the history of love advices: A girl and a boy can never be friends. An anti-friendzone crusader ahead of his time, Barjatya has always been a MRA that the world neither needed or deserved. Through his sanskar-soaked activism, Barjatya has also reminded us time and again, who the real MVP is: Babuji. Babuji is the superhero and sexism his sidekick. In doing so, he gave us India's Jodi No 1: Babuji and kanyadaan.
On Sooraj Barjatya's 54th birthday, we take a look at the five best characters that he had to rely on to bring such bold and grand ideas alive on screen:
Kabootar: Before Barjatya was Team #NotAllMen, he was the chairman of Team #NotAllPigeons. While the rest of the world abhors pigeons for just shitting all over the place, Barjatya is one who realised their true potential. Almost three decades go, he channelled his inner Elon Musk and identified the bird's potential as a transporter of love. He fought bravely to give the pigeons the respect they deserve by casting one of them in Maine Pyar Kiya for the role titled "Kabootar" and gave him a whole song. In his debut as an actor, the eponymous Kabootar may have had limited screen time, but he vows us with his incredible screen presence, and his dedication to deliver a love letter while resisting the urge to crap on anything and anyone on his way.
In the world envisioned by Sooraj Barjatya, the solution to every crisis is "kanyadaan".
Tuffy: In a film where women wear caps labelled "Girl" and men don ones labelled "Boy", our beloved Tuffy boasts of a triple role: He is an umpire, a matchmaker, a wedding shoe-guarder. Not only is Tuffy a progressive Pom, choosing to side with his bhabhi giving a legendary "no-ball" decision, but he also manages to bring together two lovebirds – Prem and Nisha, while their whole family plays dumb. In doing so, Tuffy gives us the one lesson that even Barjatya couldn't articulate: Humans are shit.
The fire: In Vivah, the fire that breaks out in Poonam's house, two days before her wedding to Prem is the real game-changer. The fire has, arguably, a difficult role to essay with generous doses of negative shades. Sure, it is the reason that Krishnakant's house is destroyed, his daughter is almost burned to death, and his niece Poonam suffers from massive burns. But, what most people forget is that it is also the reason that brings Poonam and her estranged aunt closer, besides making Prem love her more. The fire, then, makes us realise that the only way to earn the love of your angry aunt is by getting third-degree burns. If that's not love, what is?
Babuji: The only human in this list, Alok Nath's Babuji is not just a Barjatya character. He is instead a way of life. In film after film, Babuji sincerely romanticises the concept of forced marriages, ensures that his daughters never understand the meaning of "agency", and celebrates the birth of a daughter by immediately finding a rishta for her. Thanks to Alok Nath's dedicated portrayal, Barjatya was successful in teaching us that Babujis are never sexist, they're only full of love.
Sanskaar: The most underrated and overlooked character in all of Barjatya's films, sanskaar has the screen presence so potent that it is capable of making Salman Khan forget about blackbucks. It is because of sanskaar that women never talk to their SO, but only converse with their eyes. It's because of sanskaar that Prem in Prem Ratan Dhan Payo can order his SO to take off her outfit whenever he wants and then get pissed if she says no to sex with him. It's also because of sanskaar that Prem in Hum Aapke Hai Koun…! can get away by aiming for his SO's ass while crooning "Didi tera devar deewana". See how crucial sanskaar really is?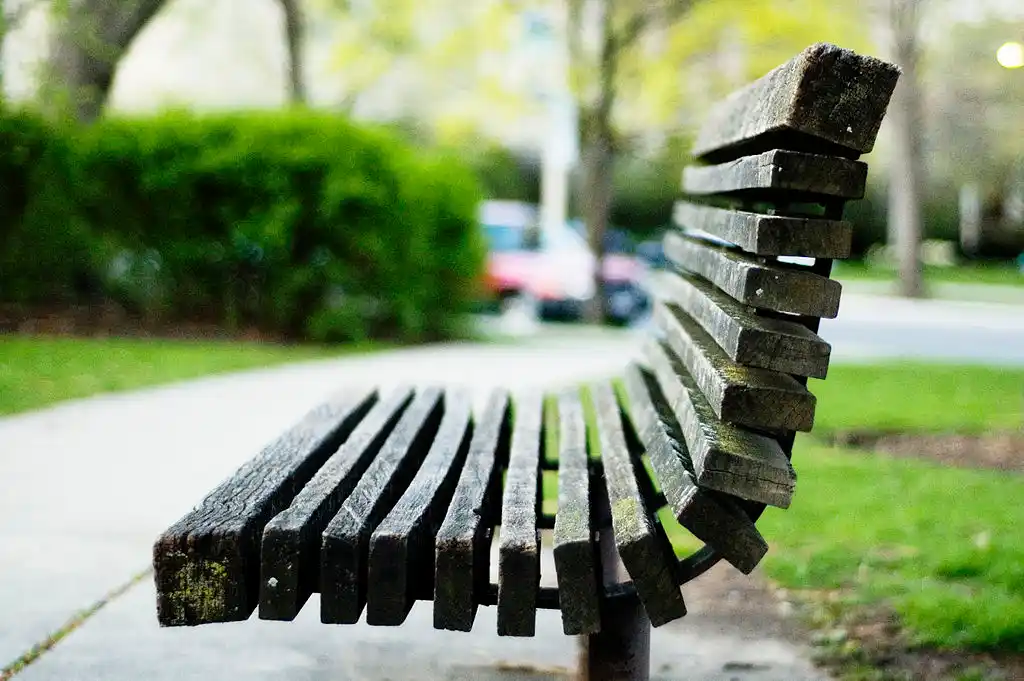 The Arré bench delivers stories that mattress. It hasn't achieved much sofar. But it's getting bedder.