A dacoit film set in Chambal and headlined by an all-male cast is hardly the expected backdrop for a biting commentary on gender prejudice. But for all the testosterone simmering on the surface, Abhishek Chaubey and Sudip Sharma infuse Sonchiriya with grassroots feminism.
In Sonchiriya, Indumati Tomar (Bhumi Pednekar), a married woman is on the run with a dying young girl in the labyrinthian ravines of Chambal. So is a gang of outlawed dacoits, reeling from the gruesome death of their leader. Breathlessly traversing through the dusty expanse under the glare of the afternoon sun, both of them try to throw off their enemies. And yet they're on unequal footing. Indumati instinctively ducks under a ledge the minute she hears them. She doesn't need to confirm whether the gang poses a danger to her – her gender invariably renders her vulnerable to them.
This inequality between them is ingeniously underscored in a standout moment. As Indumati steps out of her hiding spot, she comes face to face with a male member of the gang aiming his rifle at her. Her first instinct betrays the conditioning that decades of patriarchy have bestowed on Indian women: In a split second, she covers her face with the ghunghat before cocking her rifle at him. In that moment, Abhishek Chaubey manages to distil how intertwined the idea of social tradition and honour is with a woman's right to defend herself. It's a scene that especially merits praise – it could easily have slipped into Anurag Kashyap territory, where the heroine's aggressiveness resembles male behaviour. Indumati's rebellion, on the other hand, is a muted, last-resort tactic that is aware of the boundaries that it can't afford to cross.
A dacoit film set in the badlands of Chambal and headlined by an all-male cast is hardly the expected backdrop for a biting commentary on gender prejudice. And yet, Sonchiriya subverts convention by doing precisely that. In interviews before the film's release, the filmmaker had termed Sonchiriya his "most male film", seeming almost apologetic for subscribing to the sexist traditions of Hindi cinema that has routinely rendered women invisible. But the film's script doesn't exploit its masculine universe as an excuse to ignore female injustice. For all the testosterone simmering on the surface, Chaubey and co-writer Sudip Sharma infuse Sonchiriya with a precise brand of feminism that Bollywood has come to expect only from its female writers.
Much of it has to do with how the film depicts its women and critique the unequal social structures that they're forced to inhabit. In Sonchiriya, the three female protagonists – Indumati, the 12-year-old girl accompanying her, and Phooliya, the leader of a gang of dacoits – are revealed to be victims of gendered abuse. Their shared fate is telling of the shades of dangerous masculinity that torments Indian women: Indumati is raped by her father-in-law after her husband's impotence fails to yield them a child. Phooliya (based on Phoolan Devi) is raped by a wealthy, upper-caste man who seems to believe he has the right to exploit lower-caste women, as is the lower-caste young girl, who is assaulted by Indumati's upper-caste father-in-law. What Sonchiriya suggests is as devastating as it is revealing: Indian men don't discriminate between the women they can brutalise. Phooliya tells Indumati as much: She reminds her that castes exist only to segregate men – all women make up a wholly different caste that is beneath everyone.
For all the testosterone simmering on the surface, Chaubey and co-writer Sudip Sharma infuse Sonchiriya with a precise brand of grassroots feminism.
Moreover, Sonchiriya's female protagonists don't serve the male gaze – a flaw that afflicts a majority of Hindi female characters written by male writers. Their traits or the film's sub-plots aren't packaged or heightened keeping in mind what appeals to the male audience. Instead, the writers try to do justice to their narrative arc – that Phooliya, Indumati, and the young girl are fighting a lost battle is made amply evident, without any pretence of misguided hope.
Chaubey and Sharma etch out their characters with the kind of insight and sensitivity that makes their pain feel authentic: The violence that shadows their lives is brought alive on screen without objectifying their pain or sexualising it. For instance, we're only told of Indumati's rape and retaliation, instead of witnessing it – the same way Phooliya exacting revenge from her perpetrator happens off screen. In fact, Sonchiriya's biggest accomplishment is in not outrightly proclaiming that women escape the injustices that mark their existence; but in emphasising that they're given no other option but to survive it.
More than anything, Sonchiriya's fleshed out female protagonists shatter the myth that male writers can't be expected to create empathetic female characters. Over the last few years, the burden of creating "real" female protagonists with an inner life has rested on female writers. In a way, that has allowed male writers the leeway to get away with perpetuating tired stereotypes, whether it is the male-approved emancipated woman (Shagun in Simmba); the manic pixie dream girl (Geet in Jab We Met); or the modern woman whose only ambition is to pine for a man (Sejal in Jab Harry Met Sejal). As a result, male writers are armed with an excuse to not even bother understanding the intricacies of writing female characters, anyway.
But this assumption that male writers are incapable of attempting to understand the female experience is a sexist thought in itself, resorting to the tired cliche that women are completely inscrutable. It's precisely the assumption that Abhishek Chaubey and Sudip Sharma attempt to correct. Sonchiriya might not have set the box office afire – but it does feel like a step in the right direction.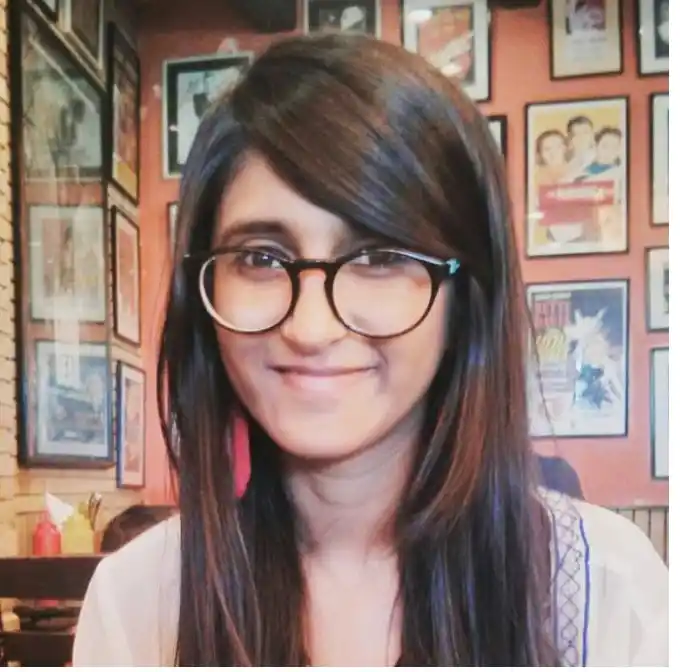 When not obsessing over TV shows, planning unaffordable vacations, or stuffing her face with french fries, Poulomi likes believing that some day her sense of humour will be darker than her under-eye circles.