Shakuntala Devi's on-the-nose filmmaking dumbs down the film's emotional threads to an extent that the plot loses its sheen. Balan, who initially plays a caricature of a boisterous woman, settles into the demands of the role only halfway through the film.
It's hard not to be apprehensive of a Hindi biopic like Shakuntala Devi these days, even one that stars Vidya Balan, an actress who is basically biopic royalty at this point (The Dirty Picture, No One Killed Jessica). In the last few years, Bollywood has become reputed for serving distinct political agendas in the form of biographical films. Just last year, there was The Accidental Prime Minister, a hit job on former PM Manmohan Singh; Thackeray on Shiv Sena's Balasaheb Thackeray; Manikarnika, a Rani Laxmibai biopic that took a stern right-wing approach with its filmmaking; and PM Narendra Modi, a paean to the Prime Minister that embarrassingly whitewashes his legacy.
Even when a biopic isn't serving an agenda, it still commits the mistake of boxing itself into binaries – its subjects are either heroic victims or heroic underdogs. There is simply no in-between in a Hindi biopic, as if brilliance can never have any shortcomings. That's the trap Anu Menon's Shakuntala Devi sidesteps, coming very close to unearthing the essence of an actual human being, flawed, grieving and occasionally hurtful toward loved ones, residing inside a genius.
Shakuntala Devi's achievements are as well-documented as they are archived in memory for anyone who has had to take even one General Knowledge exam in school. She had the superhuman ability to solve elaborate mathematical equations within seconds and started touring the country and later, England to attend mathematical conventions where her incredulous talent would be on display early on.
Nothing about it made sense: Shakuntala Devi had no formal education and no one could exactly pinpoint how she did any of it, like calculating the 23rd root of a 201-digit number faster than a computer. To their credit, Menon and co-writer Nayanika Mahtani attempt to dig deeper than simply reiterating her innumerable achievements, and locate their biopic in the myriad contradictions that Shakuntala Devi, "The Human Computer", was made up of.
Shakuntala Devi sidesteps,bunearths the essence of an actual human being- flawed and occasionally hurt.
Shakuntala Devi: Much more than "The Human Computer"
Told from the perspective of Anupama Banerji (Sanya Malhotra), the late mathematician's daughter, Shakuntala Devi  realises the distance between a male genius and a female genius – for one it's just brilliance, for the other, an inconvenience. In this case, Shakuntala Devi's ambition was both her strength and weakness: it kept her away from shrinking herself to the rigorous, unjust demands of domesticity but also resulted in her unknowingly pushing away her own daughter. These are emotionally intelligent threads for a film to cover but Shakuntala Devi's on-the-nose filmmaking dumbs them down to an extent that the plot loses its sheen.
The fraught relationship between Shakuntala Devi and Anupama forms the heart of the film with Menon drawing a parallel with the mathematician's own unhappy childhood, mired in poverty and patriarchy. Shakuntala Devi opens in London 2001 with Malhotra's Anupama informing the viewer through a voiceover that she's in legal battle with her own mother, who the world admires as an indisputable genius but who to her, is nothing but a disappointing parent.
The rest of the film, told through frenetic, distracting flashbacks goes about piecing together the circumstances leading up to this moment. The plot traverses from 1934 to 2001, shuttling between India and London, finding its purpose when it chronicles two injured childhoods and the cyclical nature of resentment that becomes a family inheritance.
The first 30 odd minutes of Shakuntala Devi is breathlessly focused on distilling just how unique and almost improbable Shakuntala Devi's gifts were. These are forgettable portions, aided by numbers frequently flying onscreen, stilted humour, and an overly cheerful tone. A lesser actor wouldn't have managed to rise above the generic material but Balan frequently tries to, affording even the dullest writing a few grace notes.
Shakuntala Devi's ambition was both her strength and weakness.
A few steps away from greatness 
But these flaws in the laboured telling (for instance, the idea that history repeats itself is spoonfed through numerous repetitive intergenerational situations) make the film more compelling on paper than it is on screen.
It's a shame because there are some fascinating ideas about the demons that trigger and simultaneously haunt female success, in there. Balan, who initially plays a caricature of a boisterous woman, settles into the demands of the role halfway through the film. A domestic squabble with her thoughtful husband Paritosh Banerji (Jisshu Sengupta) where she switches between losing her temper and apologising is a winsome example of how the actor is occasionally alert to the complexities lurking under Shakuntala Devi's flamboyance.
It's in the second half that her turn finally comes alive, illustrating a life of loneliness. Even when Shakuntala Devi attained the zenith of fame, she was still that helpless teenager yet to come to terms with the death of her elder sister, a vacuum she erroneously sought to replicate with her daughter, stifling her identity in the process. But the makers aren't equipped enough to efficiently handle the reverberations of such repressed emotional trauma through either set-pieces or dialogue, both of which are unnecessarily theatrical. Besides, after a point the fact that the film refuses to allow a viewer to arrive at their own conclusions becomes all the more off-putting.
Even then, the film's biggest disservice is its inconsiderate handling of Banerji's presumed homosexuality. Shakuntala Devi's book on homosexuality, which was inpsired by her husband and touted to be the first Indian book on the subject, gets a passing mention. Not only does Menon maintain a curious distance from actually delving into the issue, but it also seems like a reactionary inclusion, meant solely to counter criticism. This does significant damage to the climax, rendered through two excessively one-note changes of heart that end up as a testament to the Hindi biopic's age-old problem: an obsession with unearned happy endings.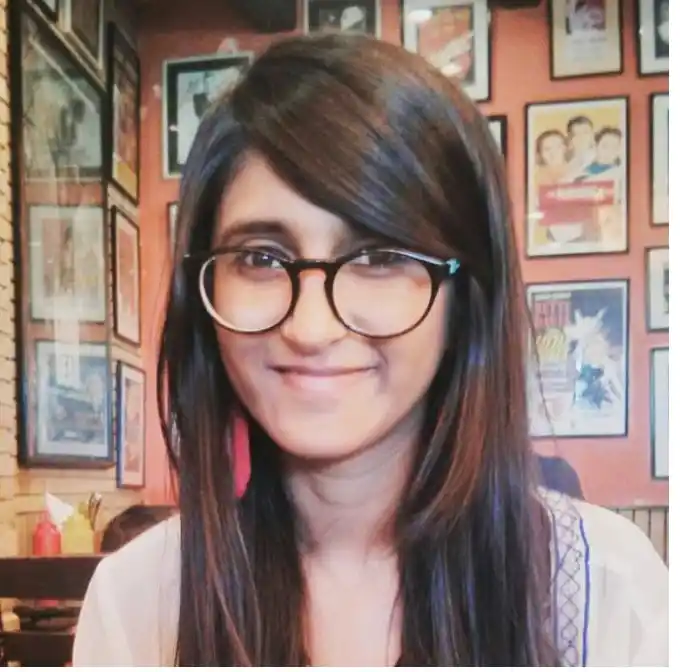 When not obsessing over TV shows, planning unaffordable vacations, or stuffing her face with french fries, Poulomi likes believing that some day her sense of humour will be darker than her under-eye circles.