After Gulabo Sitabo, the latest film to be released on an OTT platform is the highly anticipated Vidya Balan-starrer Shakuntala Devi. However, not everyone has been accepting of the theatrical skip. INOX issued a lengthy statement expressing their displeasure.
The coronavirus outbreak has changed the way we live and experience our lives. There is no telling if and when we can step out fearlessly – be it to brunch with our friends or to catch a movie at the theatre. And it looks like more and more movie-makers are starting to understand this sentiment as they move forward, bypassing theatrical releases to get their films to the audience via popular streaming OTT platforms.
The latest film to join the OTT society is the highly anticipated Vidya Balan-starrer Shakuntala Devi, a biopic on the life of the eponymous mathematical genius who was dubbed as the "human computer". The film was earlier scheduled for a theatrical release on May 8, but will now be "releasing soon" on Amazon Prime Video.
She has a solution for everything! 🙆‍♀️ #ShakuntalaDevi coming soon! #ShakuntalaDeviOnPrime #WorldPremiereOnPrime @vidya_balan @sanyamalhotra07 @theamitsadh @Jisshusengupta @anumenon1805 @vikramix #NayanikaMahtani @ishita_moitra @Abundantia_Ent @sonypicsprodns @sonypicsindia pic.twitter.com/o8vWQC6DYh

— amazon prime video IN (@PrimeVideoIN) May 15, 2020
The announcement from Amazon Prime Video comes merely a day after the big-budget film, Gulabo Sitabo starring Amitabh Bachchan and Ayushmann Khurrana, was confirmed for a June 12 release on their platform. And to no one's surprise, it seems like more and more movies are set to comply with this  "new normal".
This June 12 join us first-day first show for #WorldPremiereOnPrime of Gulabo Sitabo!

They say opposites attract. In this case, to wreck things up 😂#GiboSiboOnPrime @SrBachchan @ayushmannk @ShoojitSircar @ronnielahiri #SheelKumar #JuhiChaturvedi @filmsrisingsun @Kinoworksllp pic.twitter.com/RkTxV3Y802

— amazon prime video IN (@PrimeVideoIN) May 14, 2020
According to an interview with The Hindu, Vijay Subramaniam, head of content at Amazon Prime Video said that the platform was readying to release five more films in the coming weeks, in various Indian languages ranging from Hindi and Telugu to Malayalam and Kannada. And while there is both comfort and safety in knowing that we can catch the latest movies at home, without endangering our health or shelling out an extra rupee, could the switch to OTT platforms mark the end of multiplexes in the foreseeable future?
Seems, multiplexes will now be history in next 5 years.

— Shital (@shitalind1977) May 15, 2020
With shutters pulled down on cinemas, both production houses and movie theatre owners, as well as other sectors within the industry whose livelihoods are dependent on the same, find themselves in the middle of a challenging predicament. Re-opening of cinemas across India depends on the gravity of the outbreak at the given time. Even so to speak, it has been brought to public knowledge that cinemas are likely to be the last of the service sectors to be granted permission to run business.
However, not everyone has been as accepting of the theatrical skip. The chain of movie theatres, INOX, did not hesitate to state its displeasure at Gulabo Sitabo's OTT movement with a lengthy statement on their official Twitter handle.
STATEMENT BY INOX ON A PRODUCTION HOUSE'S ANNOUNCEMENT TO RELEASE THEIR MOVIE ON AN OTT PLATFORM BY SKIPPING THE THEATRICAL RUN pic.twitter.com/NfqoYV2QRx

— INOX Leisure Ltd. (@INOXMovies) May 14, 2020
Calling the decision of the production house to bypass theatrical release as "alarming and disconcerting", it stated that the measure was deviating "from the globally prevalent content windowing practice". Labelling them as "fair-weather friends", the multiplex threatened to take "retributive measures".
The statement has only led INOX to become a butt of all jokes on social media, with almost every other tweet dismissing them over their overpriced popcorn.
'Retributive measures' matlab iss producer ki agli film mein popcorn 500 ki jagah 5000 ka bechoge?

— वरुण 🇮🇳 (@varungrover) May 15, 2020
'Retributive measures' matlab iss producer ki agli film mein popcorn 500 ki jagah 5000 ka bechoge?

— वरुण 🇮🇳 (@varungrover) May 15, 2020
Theatres are also being called out for deliberately not engaging with small- and medium-budget projects, blocking their growth and reach in the process.
You look for bigger production house and star value to allot your screens. Have u even considered, as a matter of ethics, to support small filmmakers and emerging talents?
How many small budget films with promising script are in the dumps bcoz of your (theatre owners) greed?

— Lakshmi Narayan (@tamilan_ts) May 14, 2020
Also the way you guys promote movies only of big studios, and block out the smaller, medium movie makers is well known. Not to mention your overpriced food items and how you literally force audience to buy em.

— ࿕Ratnakar࿕ (@GabbarSanghi) May 15, 2020
The multiplex has also been asked to "learn to change"…
This is so alarming and sort of a threat to the filmmakers. They make movies for the audiences, not for a particular platform. All the big cinema chains don't actually care about their audience and it reflects in over priced popcorns and cold drinks. Learn to change.

— Jagat Joon (@JagatJoon) May 14, 2020
Likely a sentiment that the Producers' Guild of India might agree with. In a statement issued on Friday, following INOX's outburst towards the move catering to OTT platforms, the guild expressed their disappointment towards "abrasive and unconstructive messaging" from the exhibition sector of the industry during these unprecedented times. Calling for understanding and empathy, however, the guild also emphasised that for movies conceptualised with the idea of delivering cinematic experiences, a theatrical release will always be the first preference.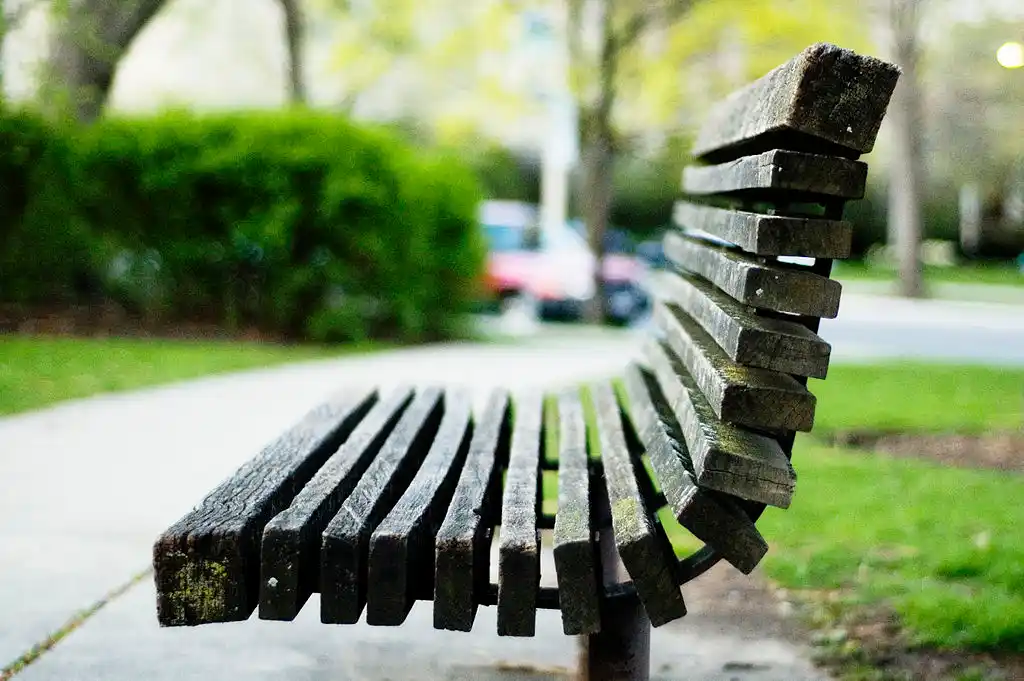 The Arré bench delivers stories that mattress. It hasn't achieved much sofar. But it's getting bedder.