Sooryavanshi director Rohit Shetty received flak for his sexist remark against Katrina Kaif. After being trolled for his "no one's going to look at you" comment, you'd think he'd apologise. Instead, he unfollows the actress on Instagram.
Three minutes into the trailer of Rohit Shetty's upcoming Sooryavanshi – an extended Singham with a tempering of Simmba – there's a scene that's gunning straight for the cover of Male Testosterone Unlimited. A blast occurs in the background as three uniformed cops walk out of a police station. Two cops (Ranveer Singh and Ajay Devgn) are firing their rifles with a constipated smirk around their moustaches. In the middle is Akshay Kumar, the titular Sooryavanshi, who marches ahead holding the hand of a saddened woman dressed in white – played by Katrina Kaif. It's a brief, noisy scene, embellished by a carnival of gunshots… you know, the Rohit Shetty routine. No one noticed this sequence in a four-minute trailer either. That is, until Shetty inadvertently made a big deal about it himself.
In a recent interview, when Shetty was asked which star he focuses on while looking at the monitor in a film starring four A-list actors, he completely forgot about the fourth star. His answer started with "All three obviously" – the implication being the male actors. The fact that the film also stars a female actor whose last outing in 2019 earned over ₹200 crore seemed to escape Shetty. To further his point, he brought up the sequence, revealing that after the fourth take, when Kaif asked him if they could do rerun because she was blinking in the previous shot, he responded with A-grade sexism. The director narrated in great detail how he told the actress that doing another take would be redundant because "no one is going to be looking at you." When Kaif expressed her displeasure, he reiterated his noble thought: "Three guys are walking with blasts happening behind, nobody will notice you." His answer ended with him bragging about keeping the shot that had the actress blinking, because as Shetty thought it needed repeating again – "Kaun dekhega?"
Shetty's blanket refusal to own up to his remarks is not surprising, it's the classic outcome of Bollywood's structures indiscriminately enabling its Boys' Club for decades.
What Shetty was insinuating is quite easy to grasp. Firstly, that actresses are showpieces whose presence is intended as a reward for the viewer's eyes and not an important part of a film's script. Essentially, he reinforces the same belief system that a politically correct Bollywood, so attuned to taking occasional stands against item songs and in favour of bigger roles for women, will have you believe that it has outgrown. That a female actor's inclusion in a film has little to do with her craft and everything to do with how many boxes of beauty standards she ticks. Even in their prime, being considered an equal to a male actor is out of their reach. That this brazen display of undermining an actor's contribution due to her gender coincided with Women's Day is poetic, if not emblematic of the Hindi film industry's fairweather progressiveness.
The outrage on social media was immediate (#ShameOnYouRohitShetty trended on Twitter for a whole day) ‒ the humiliation was so insidious and so obvious, having taken place in broad daylight, that it hardly divided the internet on which side they should be taking. Yet less than 24 hours later, the brute force of Bollywood's PR cycle was at its full display: the part of this interview that had Shetty making those misogynist remarks was promptly edited out and Katrina Kaif, the actress at the receiving end of this discriminatory mentality, was forced to do his bidding. In a statement that the actress put out on her Instagram, she defended Shetty by insisting that his statements were taken out of context. Kaif also claimed that Shetty eventually agreed on doing another take, which seems difficult to believe given that the director just went on record to reveal that he in fact, used the shot that had her blinking. Then – and you can't make this up – Shetty went ahead and did katti with Kaif by unfollowing her on Instagram. If you needed any more evidence of what a man-child Shetty is…
A brief, noisy scene, embellished by a carnival of gunshots… you know, the Rohit Shetty routine.
Even more unsurprising is the radio silence from Shetty's end. He isn't the first Bollywood celebrity to have casually admitted to internalised, normalised sexism, and chances are that he won't be the last. At best, the director could have acknowledged it as a misstep and put out a standard factory-churned apology note: Sure, it'd be the bare minimum but in an industry so confident in its male entitlement, even that hollow gimmick could have felt like a step in the right direction. If anything, there would be a sense of accountability. But the option Shetty instead chose was to throw a fit on a social networking site. It would still have been an overreaction had he been a 16-year-old involved in a lunchbox fight in school.
Shetty's blanket refusal to own up to his remarks is not surprising, it's the classic outcome of Bollywood's structures indiscriminately enabling its Boys' Club for decades. It is evidence of an environment where women are made to feel like they are beholden to their male directors and colleagues for casting them and acting opposite them in films. The nonchalance in Shetty's comments is glaring, not only because it is insulting to someone who is presumably hired for her skills, but also because they're telling of a culture where power imbalances are considered a matter of pride. Their power is derived from feeling like they own the women they employ to an extent that only they get to have the last word.
In proclaiming that "no one is going to notice" the leading actress of a big-budget film, Shetty testified that the industry merely creates an illusion of making room for actresses when it really wants them to keep knocking at the door before entering a room. And it will take filmmakers more than just producing a dozen "socially conscious female-led films" to actually pay attention to its women.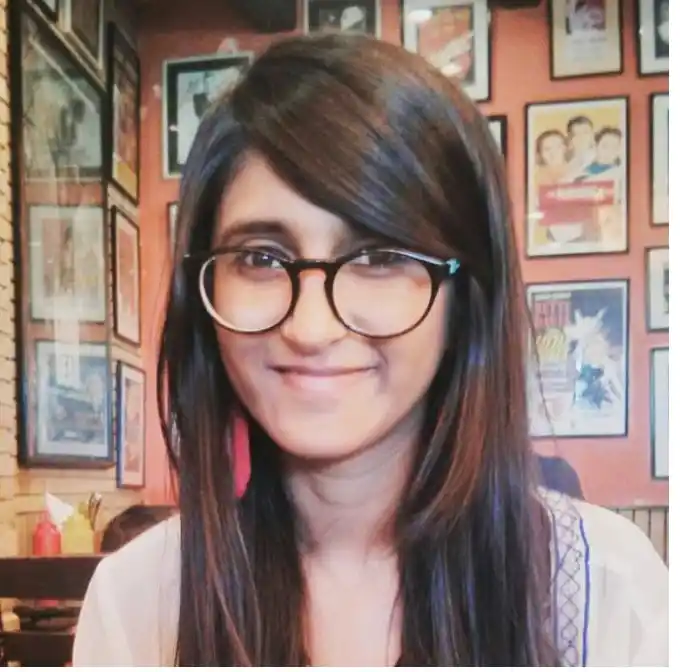 When not obsessing over TV shows, planning unaffordable vacations, or stuffing her face with french fries, Poulomi likes believing that some day her sense of humour will be darker than her under-eye circles.