It's now been almost a year since Priyanka Chopra decided to no longer be a part of Bharat but Salman Khan seems to have been unable to get over her decision. The digs he has taken at her since then are a prime example of how the Indian male's ego is unable to process a simple "no" from a woman.
Last year, it was reported that Priyanka Chopra, who had been away from Bollywood for two years, was all set to make her comeback opposite Salman Khan in the big-budget Bharat. The casting was an inevitable mainstream coup that would have seen the two actors (Mujhse Shaadi Karogi, Salaam-E-Ishq) reunite on screen after over a decade. Although, given the diminishing screen time that almost every heroine who ends up starring in Salman Khan vanity projects has to live with, it wasn't wrong to assume that Chopra, a bonafide star, would be wasted in the magnum opus.
But then, a few days after the announcement, something unimaginable – at least in Khan's world – happened: Chopra chose to drop out of the film. The actress' sudden exit sparked rumours that suggested that it was due to her being unhappy with the length of her role. Eventually, it became clear that the shooting schedule of Bharat would have clashed with Chopra's impending engagement and the lavish week-long wedding to Nick Jonas. At the time, Bharat's director Ali Abbas Zafar confirmed her exit on Twitter, reiterating that there was no "bad blood" between the actress and him. But the film's producer deemed her "unprofessional" for walking out of Bharat, a few weeks before the shoot was about to commence, a move that left Salman Khan irked as well.
It's now been almost a year since Chopra decided to no longer be a part of Bharat. In the interim, Katrina Kaif was brought in as her replacement and the film is now two weeks away from the release. The world seemed to have moved on. Chopra, for instance, got married, had her wedding pictures splashed on the covers of People magazine, signed a Hollywood cowboy film opposite Chris Pratt, made a cameo in a Netflix rom-com, continued shooting for her Hindi film opposite Farhan Akhtar, inspired memes with her Met Gala appearance, and finally signed on a Netflix wedding comedy film with Mindy Kaling. The 53-year-old Salman Khan, an epitome of grace, on the other hand, is still stuck at holding a grudge against Chopra.
In a promotional interview just last week, Khan kept cutting off Kaif, who was answering a question related to her character in the film to openly take innumerable digs at Priyanka Chopra. In a bit from the interview that is doing the rounds on social media, Khan goes on to thank Chopra for allowing Kaif to be a part of the film, even though he could have contributed just as much by staying quiet.
Not one to be known as an actor who doesn't disrespect a co-star by talking over her, Khan further went on to add how Chopra chose "USA in the nick of time" over Bharat. Yet the clincher of Khan's petty man-child outrage came when he infantilised Chopra's career decisions by adding, "When she got the biggest film of her life, she dumped that film and got married." It didn't end there. The actor rounded off his childish rant by claiming that "usually, people leave their husbands for a film like this." The "biggest film" in question isn't even original; it's a remake of the South Korean war drama, Ode to My Father.
She went against the popular Bollywood narrative of a submissive actress. Actresses after all, don't refuse films, they accept whatever that is offered to them.
Look, I'm not saying that Khan isn't allowed to be upset about the fact that Chopra quit "his" film at the last-minute. But to bring up her name constantly at every possible opportunity betrays the kind of entitlement that refuses to accept that an actress can have the agency to refuse him, instead of acceding to all his demands. Khan's repeated outbursts are in fact, a prime example of how the Indian male's ego is unable to process a simple "no" from a woman. In this case, Khan, whose entire reputation is still built on the "spoilt kid who means well" cliche, is less furious about the fact that Bharat could have gained from Chopra's presence.
Instead, his anger solely seems to be directed at the fact that the actress rebelled against the myth that he has built his whole Bollywood reputation on: That the industry revolves around him. Chopra then, didn't just turn down a film. She went against the popular Bollywood narrative of a submissive actress. Actresses after all, don't refuse films, they accept whatever is offered to them. And in Khan's universe, they certainly don't get away by refusing a film starring him.
It explains why last week wasn't even the first time Khan has brought up Chopra while promoting Bharat. In a Facebook live chat at the beginning of the month, Khan chose to randomly bring up Chopra's decision to quit the film twice. Even there, he interrupted Kaif, who was talking about how she prepared for her role and blamed Chopra for not giving them much time. In another interview, he complained about the fact that the actress hasn't been in touch since, and hadn't called him after seeing the trailer, which for some inconceivable reason he believes was her duty. What's even worse is that by stubbornly bringing up Priyanka Chopra and reminding the world about how she wronged him, Khan is also devaluing Katrina Kaif's contribution to Bharat, the actress who agreed to be a part of the film at the last minute, rescuing it even. And yet, in interview after interview, Kaif is rewarded by being interrupted by a butthurt actor who can't digest an actor choosing other commitments over his film and then having to do damage control on his behalf.
At this point, Khan has talked about Priyanka Chopra so much that it would only make sense if Bharat was actually a story about how a woman's rejection leaves a man unable to talk about anything else for the rest of his life. If that isn't the case, then can Salman Khan do all of us a favour and start talking about Bharat now?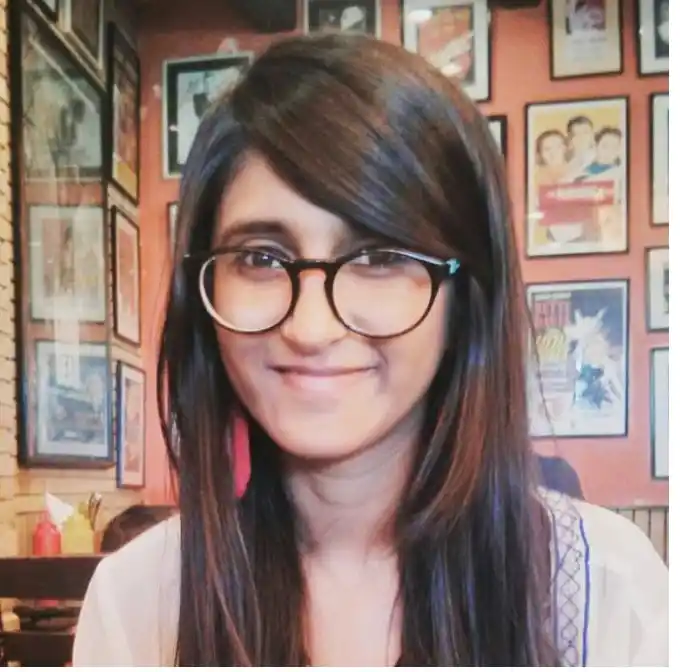 When not obsessing over TV shows, planning unaffordable vacations, or stuffing her face with french fries, Poulomi likes believing that some day her sense of humour will be darker than her under-eye circles.