Thirty years before Zoya Akhtar's Gully Boy, another Muslim protagonist like Murad seethed away at class inequality. Personal and political identities blend beautifully in Saeed Mirza's Salim Langde Pe Mat Ro, making it a richer, more complex telling than Gully Boy.
In Saeed Akhtar Mirza's 1989 classic Salim Langde Pe Mat Ro, the protagonist Salim (Pavan Malhotra) – a cocky small-time ruffian – and his sidekicks Peera (Makrand Deshpande) and Abdul (Ashutosh Gowariker), are roughed up by a local cop. Humiliated, Abdul laments about their insignificance and lack of status but Salim remains unfazed. Peera and he allay Abdul's concerns by recounting stories of mob bosses who had started from the bottom like them, and slugged their way to the top. From the grimy ghettos to the glistening towers of South Bombay. "Tu dekhna," Salim assures Abdul, "Apna bhi time aayenga re."
Almost 30 years later, that same sentiment is the punchline in Zoya Akhtar's hip hop underdog drama Gully Boy. As "Apna Time Aayega", it has transformed into an aspirational axiom; a pop culture catchphrase lapped up by meme makers and political parties alike. Gully Boy's hero Murad (Ranveer Singh), is a Dharavi boy aspiring to be a rapper. Akhtar draws inspiration from Mumbai's underground rap culture and its young trailblazers to weave a rooted story of ambition, angst, and expression.
Like Salim, Murad is also a lower-class Muslim lad seething away at class inequality and yearning to break free from his claustrophobic existence. He is protesting the "driver ka beta driver banega" mould being shoved upon him with a college degree and earnestness that seems like they aren't enough to be counted. "Apna time aayega," Murad keeps mumbling to himself to both console and motivate himself, crafting verses almost out of habit. As despairing circumstances keep sucking him into the vortex of crime and ignominy, rap becomes more than a distraction for him – it becomes his identity and eventually his exit route.  
But while Murad finds his calling in music, Salim has no creative or intellectual outlet. In the film, he's an unlettered man with no professional bent or social standing. Stung by religious prejudice and systemic discrimination, the mighty world of crime becomes an obvious choice offering creed, camaraderie, and control – or at least the illusion of it.
At the same time, he is the product of circumstances that are both disadvantageous and dehumanising.
Mirza, whose well known for his uncompromising cinema, was compelled to make Salim Langde Pe Mat Ro, a searing narrative around the Indian Muslim identity after the 1984 Bhiwandi riots. The film unfolds in '80s Bombay which was a detrimental decade in the economic and political history of the megapolis. It was after all, a time when gangsters ruled, mills were shutting down, and Hindu fundamentalism was on the rise, and its full-blown fallout would be felt in the inglorious events of 1992.
A self-described "Leftist Sufi", Mirza addresses sectarian politics, casual bigotry, ghettoisation, and the ensuing vicious cycle of poverty and crime in Salim Langde Pe Mat Ro. Born Salim Pasha, this anti-hero attests his identity to his street name – Salim "Langda" (the lame). "Meri chaal mein thodi chamak hai," he says cheekily about his limp, but he is keenly aware of how inconsequential he is – "Ek lorry paltenga toh chaar Salim milenga," he remarks.
Salim's family resides in an impoverished Muslim-dominated neighbourhood. His mother makes some money sewing, his younger sister is of marriageable age and his father, an honest laid-off mill worker, denounces his son's nefarious ways. Along with his father's approval, Salim is also battling the looming presence of his late elder brother, Javed. An educated, hard-working man of principle, he is someone Salim feels he can never measure up to. Consumed by inadequacies, Salim spends his days on the streets. His gang symbolises the disillusioned, self-sabotaging youth who spend their days wandering aimlessly, committing petty crimes, and staying under the police radar.
A lout who steals and extorts for a living, Salim is not easy to empathise with. At the same time, he is the product of circumstances that are both disadvantageous and dehumanising. And the film blends its players' personal and political identities so beautifully that makes it a richer and more complex telling than Gully Boy.
The film unfolds in '80s Bombay which was a detrimental decade in the economic and political history of the megapolis.
Mirza neither glorifies Salim nor does he believe in exposition. He simply presents him with an alternative and watches him respond. When Salim meets his sister's suitor Aslam (Rajendra Gupta), he finds a voice of reason that motivates him to look beyond his victimhood and persevere. A progressive, underpaid scribe, Aslam is engaged in a dual battle – against dogmatic practices within the faith and fighting for the community's self-affirmation.
Aslam's rationale "Padho, likho, kuch ban'ne ki koshish karo, kam se kam koshish toh karo" instils a sense of inclusion in Salim and inspire him to lead an honourable life. Together they depict the Muslim community's constant state of chasm – alienation from the mainstream versus the assertion of its identity as an equal in a growingly majoritarian India.
Over the course of the film, Salim eventually moves from living under Javed's shadow to being a responsible provider for his family. From being cynical to asserting "Hindustani hai main, mereko izzat se jeene ka hai," Salim's transformation from an outlier to a stakeholder is complete. But if anything, the film's ominous title makes it clear this tale has no happy ending. Just when he puts his life in order, Salim is killed on the streets by an old rival. People like him can't really hope for do-overs.
Salim's death came right before the Indian economy opened its gates to liberalisation – and to a world of diverse choices, opportunities, and perspectives that reflects their presence in our contemporary art, culture, and society. It's exactly what helped create a world where Murad – despite his damned fate – excels in an art form that's essentially foreign and can demand access to equal opportunities. It's why his graffiti in Gully Boy reads "Roti, Kapda, Makaan + Internet."
"Ab hausle se jeene de / Ab khauf nahi hai seene mein / Har raaste ko cheerenge / Hum kaamyabi cheenenge," are certainly Murad's word. But they could well have been Salim's soliloquy.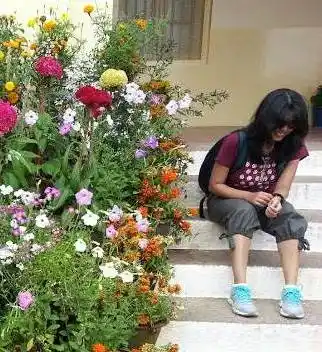 There's Master Bittoo, there's Master Raju, and there's Master Rajoo — who is not Master Raju and is Master Bittoo's big brother. The writer lives for random film trivia like this.