Saand Ki Aankh's translation of female emancipation suffers from a case of "being written by men". By which I mean that it doesn't realise that it is mocking its two leads in the guise of celebrating them. The film would have been easier to write off had it not been for the distinctive, affecting performances by Bhumi Pednekar and Tapsee Pannu.
In an interview a few days ago, 32-year-old Taapsee Pannu, who along with Bhumi Pednekar stars in Tushar Hiranandani's Saand Ki Aankh as 60-year-old sharpshooters, claimed that there is no expiry date for an actress now. Their film, a biopic about two grandmothers who defied patriarchal norms in conservative Uttar Pradesh to take up the sport, argues something similar: That, there is no expiry date for a woman to follow her dreams. And yet, both Pannu and Saand Ki Aankh can be accused of doing mere lip-service, given that in their own ways, they end up reinforcing the exact opposite. That there is indeed an expiry date for an actress who happens to be a woman following her dreams.
Saand Ki Aankh isn't the first instance of age-inappropriate casting in Bollywood, usually a bastion for ageing male A-listers who insist on playing young romantic heroes in film after film. In that sense, there is nothing objectionable about Pednekar and Pannu playing two characters who are significantly older than them. The trouble is that it is impossible to neglect that their casting also implies they were preferred for these roles over older actresses who wouldn't have required a transformation (or inefficient prosthetics) to become Chandra and Prakashi Tomar. 
When Saand Ki Aankh justifies its casting by implying that Pednekar and Pannu might have been better suited for the roles, it is effectively also devaluing the worth of actresses past a certain age. In doing so, the film continues the Bollywood tradition of turning against actresses, second-guessing older actresses, and refusing them a fair playing ground (In comparison, the younger and older versions of the Tomar husbands are played by four different actors). At a time when Hindi filmmakers seem to find fewer and fewer reasons to cast an older actress in the first place, Saand Ki Aankh chooses to further the gap between lead roles and them. 
At the same time, the film would have been easier to write off had it not been for its casting. Pednekar and Pannu are easily the best thing about the middling, overwrought, and on-the-nose Saandh Ki Aankh, turning in distinctive, affecting performances as women whose definitions of sacrifices and rebellion are unimaginably intertwined. Almost every flourish that you come to appreciate, despite the film's patronising interpretation of female emancipation, singularly rides on the back of the sheer conviction with which these two actresses sell their parts. 
Too often, Tushar Hiranandani's translation of feminism doesn't realise that it is mocking women in the guise of celebrating them
For instance, there's an early scene when a reporter asks them their age while cracking a joke about how women, irrespective of their age, are hesitant to reveal it. It's a cringe-worthy moment that exists to service cheap laughs. It's afforded an equally simplistic one-liner reply which has the Tomars say that a woman's age hardly matters when she is unable to distinguish between the years that she has lived for others and the ones she has truly lived for herself. And yet, you feel something; this moment manages to evoke emotion because of how heartfelt the delivery is. There's an emptiness in Chandra's (a spirited Pednekar) eyes and a sadness in Prakashi's (Pannu) smile that effortlessly steer the hollow writing and laces it with sentimentality.
In a way, that is also the glaring flaw of Saand Ki Aankh, that falls in the trap of being yet another Hindi film that demands attention solely due to the novelty of what it stands for and not what it is. Saand Ki Aankh unabashedly stands for equality, frames generational sacrifice as a weapon against oppression, seeks to redefine domestic duties that married women silently endure as female labour, and highlights the dangers of not questioning the long-held ideals of masculinity. But what it is, for the most part, is an overlong gimmick, lost between its noble intentions and incoherent execution. Hiranandani – credited as a writer for Housefull 4, the week's other release – flits between crass comedy (a flashback condom ad scene derives its sense of humour from Grand Masti and Great Grand Masti, films that Hiranandani has written) and sensationalised drama (The director has also written Ek Villain) that further burdens Saand Ki Aankh.
It's not that the gaze of the makers isn't sympathetic to its female leads but that too often, the film's translation of feminism suffers from a case of "being written by men". By which I mean that the makers don't realise that they end up mocking women in the guise of celebrating them. There's an uncomfortable sequence involving the Maharani of Alwar where the two leads literally become the joke, that is a prime example. For the most part, Saand Ki Aankh's lack of awareness feels frustrating as its narrative does have more bite to it than the straightforwardness of Dangal, a film that has unwittingly set the standard for sports biopics now. 
If Dangal was a spectacle that concerned itself solely with throwing a spotlight on the achievements of women, then Saand Ki Aankh confronts far superior and complex themes by training its gaze on a woman's worth and then separating it from the achievements that can be written against her name. It uses an ingenious device to calculate this as well – toxic masculinity. In fact, I was personally taken by how excellently and lightly Saand Ki Aankh deals with failure in sport. Unlike Dangal, the film makes room for it as an rite of passage, allowing for second chances in its women's quest for excellence (It's no surprise that the film is narrated by Shefali, the young granddaughter who doesn't excel at sharpshooting). Even admirable is how the film argues the indispensability of sisterhood as an emotional blanket in the lives of women. It's the reason Saand Ki Aankh is at its most enjoyable and inventive (within the constraints it sets up for itself) in its final 30 minutes. 
Tapsee Pannu and Bhumi Pednekar's individual performances awe with the ambition they possess.
But on a closer look, these intermittent charms practically cease to exist without its two leads. Saand Ki Aankh's insistence to be painfully crowd-pleasing (it is almost as if the writers have first imagined the whistles a dialogue will receive before writing it) force Pednekar and Pannu to be perennially on the defensive. It is perhaps why their turns don't have the luxury of being considered as the distinguished star performance that makes a movie, like Aamir Khan's act in Dangal. Instead, the performances feel like damage-control; the two actresses don't act as much as they overcompensate. 
It is both a shame and a waste that the contrived screenplay never manages to play catch up, for Pannu and Pednekar's individual performances awe with the ambition they possess. Although, it is in the scenes they appear together that they create magic. The two actresses square off each other in rewarding ways (there's a lovely sequence where Pednekar schools Pannu on the hierarchy of the family's dupatta system before comforting her that is a worthy testament) and share an endearing chemistry that conveys the injustice of female neglect without being really showy.
Although, what feels rarer and precious to witness, is their generosity toward each other. Both Pannu and Pednekar make for even better supporting acts, matching each other's wavelengths with every beat (The fact that their names appear together in the opening credits is a nice touch). Neither is interested in overpowering the other – a leap of trust and sincerity that have them complementing each other's performances instead of competing with it. Maybe, in some cases, actresses don't need to make a movie, they just need to deliver performances that can endure the ages.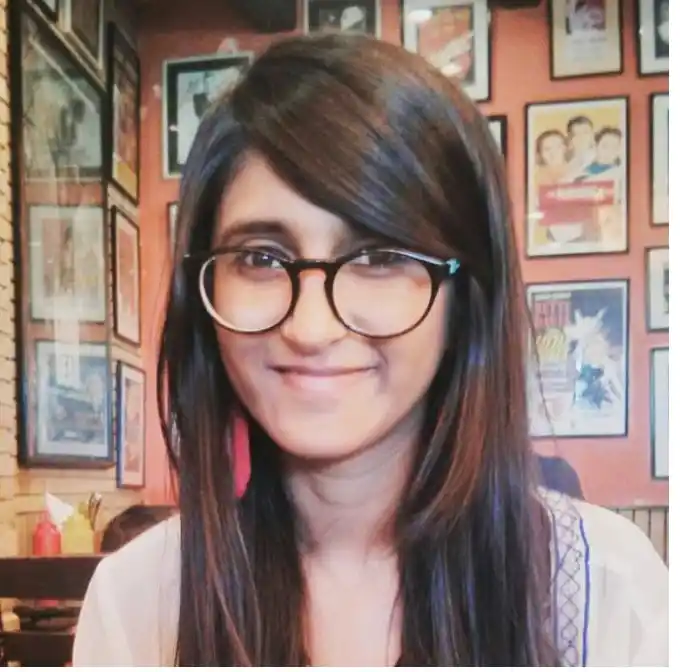 When not obsessing over TV shows, planning unaffordable vacations, or stuffing her face with french fries, Poulomi likes believing that some day her sense of humour will be darker than her under-eye circles.