Saaho is essentially Race 3 with a Harvard education and a family inheritance. It resembles an unholy trifecta of a haphazard screenplay that parodies itself, a confused storyline that springs up new threads without resolving the previous ones, and atrocious acting.
Saaho, a Telugu action thriller – simultaneously shot in Hindi and Tamil and budgeted at an unrestrained ₹350 crore – is essentially Race 3 with a Harvard education and a family inheritance. These two movies have a fair share of similarities: They're both fronted by superstars, boast of a ridiculously hammy ensemble cast, and an incoherent plot revolving around family rivalries, which is supposed to justify the hours the protagonists waste scheming against each other, reverse scheming against each other, and then reverse reverse scheming against each other. Both Saaho and Race 3 are also packed to the brim with showy action stunts, awful dialogues, headache-inducing plot twists, logically offensive music and lyrics, essentially making up three hours that could have been better wasted on Instagram. 
But more importantly, these two films are major stakeholders of a new genre of big-budget, star-led vehicles that are all too aware that they are criticism-proof. Every plot twist, action sequence, stray song and dance routine, convenient flashback, and dull-witted big reveal in Saaho feels designed with the knowledge that these are assured shortcuts to box-office domination. It's a kind of overconfidence that suggests that by extension, the quality of its ingredients don't matter as much as the spectacle of them. Films like these excel at the art of deception, employing it judiciously to distract from its vapidness. But Saaho, lacks the ambition or the smarts, to be a spectacle of its own.
To be clear, there's nothing wrong with a film – especially one that has reportedly spent ₹70 crore on a single action sequence – to be nothing more than a bag of tricks. There are very few things that remain as evergreen and delectable as a movie that knows how to build on its expansive, feverish imagination (the unprecedented success and accomplished filmmaking of the Baahubali franchise is ample proof). Right from its opening sequence (that involves a horribly CGI-fied burnt hand) it's evident that the plot of Saaho exists just to act as a backrest for its long drawn-out stunts. The trouble is that Sujeeth (also credited for story, screenplay, and Telugu dialogues; Hussain Dalal has written the unforgivable Hindi dialogues) complicates matters by needlessly contriving the film's plot – stubbornly stretching a one-line premise of revenge, robbery, and retribution – to make Saaho seem more urgent than it really is. What is ironic is that despite its reputation and budget, the film fails to sustain attention or awe with its imagination. Even the one time it comes close to being remotely interesting, with a sleek car chase sequence on the sea-link, it is undercut by the stupidity of the moment that follows after, where we learn that the cops were chasing the wrong person all this time.
For one, Saaho's plot is unbearably juvenile: It revolves around Roy Industries, operated by a family of gangsters in a fictional country of glass skyscrapers called Waji. The company manages to expand to India by threatening the country's external affairs minister. But tragedy strikes when Roy (Jackie Shroff), the family patriarch is killed in an accident, leading to a passive-aggressive game of thrones between the remaining members of his family to be his successor. In Mumbai, on the other hand, a list of high-profile robberies have left the city's police force shaken, leading to the arrival of Ashok (Prabhas) an undercover cop who takes over the case. Assisting him in catching the supposed mastermind (Neil Nitin Mukesh) behind the robberies is Amritha (Shraddha Kapoor), a junior officer. Naturally, the two worlds intersect when it is revealed that both the parties – the Roys and the cops – want to get their hands on a "black box", leading to an eventual cat-and-mouse game that soon runs past its expiry date. 
Saaho is essentially Race 3 with a Harvard education and a family inheritance.
For someone who underlined a specific brand of charismatic machismo in Baahubali, Prabhas is surprisingly ineffective in Saaho, which makes the existence of the film wholly redundant, given that it rests singlehandedly on his shoulders. For most of the film's runtime, he remains a tired presence, participating in completely avoidable stunts with as much enthusiasm as Arnab Goswami pretending to be a good listener. He also awkwardly tries to get his body to move rhythmically to songs, an image that comes close to undoing his flourishes in Baahubali. Giving him tough competition is Kapoor, who plays a cop with a personalised Instagram filter of damsel-in-distress, creating more problems instead of solving cases. Throughout the film, at least three different characters have to show up to save Kapoor's Amritha from either getting killed, kidnapped, or both. Thankfully for her, she isn't the only incompetent officer, given that Saaho rests on a bunch of completely incompetent police officers who are daft enough to not do basic background checks on criminals.
Things get even more bleak in Saaho's second-half, which resembles a bloated climax sequence that often forgets that it is one. The director packs three different timelines, pointless sub-plots, more unnecessary betrayals, exhausting action sequences, and unconvincing flashbacks. Even worse is how Saaho is unable to build on the device of leaving the audience guessing about the identity of the real villain. Instead of sustaining the mystery behind the motivations of its protagonists, Sujeeth risks repetition by employing predictable cliches. Eventually, Saaho becomes a film that poses more questions than answers, such as why would anyone make a movie on a plot that the writers have discarded midway? Who allowed a song titled "Psycho Saiyyan" with unintelligible lyrics such as "Tera main dummy dummy dum dum" to even exist? And more importantly, why does Mandira Bedi randomly show up during important moments with her asthma inhaler? 
Saaho is unable to be anything apart from an assault on the senses.
After a point, Saaho, which works against its own desire to simultaneously be an origin story, a pulp thriller, a tale of revenge, and an action drama, is unable to be anything apart from an assault on the senses. It resembles an unholy trifecta of a haphazard screenplay that parodies itself, a confused storyline that springs up new threads without resolving the previous ones, and atrocious acting (Neil Nitin Mukesh, Mahesh Manjrekar, and Chunky Pandey remain dedicated in outdoing each other in manic non-acting). But more than anything, Saaho is foremost, a film devoid of any purpose: It's neither fun nor engrossing. It's further let down by the fact that Sujeeth comes across as a filmmaker who is clueless about doing justice to scale or storytelling. No sub-plot is explored or explained and there are always too many things happening at the same time, whether it is in the narrative (there's an illegitimate child, another illegitimate child, some myth about a village, a 300-inspired desert fight sequence, to name a few) or in the rushed action sequences, which are forgettable, partly due to the inconsistent camerawork. And the less that we speak about the director's attempts to inexplicably plug in feminism, electricity, and development, the better. 
It's not like anyone was expecting or demanding Saaho to be intelligent. But the fact that the film isn't even tolerable, is indefensible. The least Saaho could have done is not thwarted its own potential.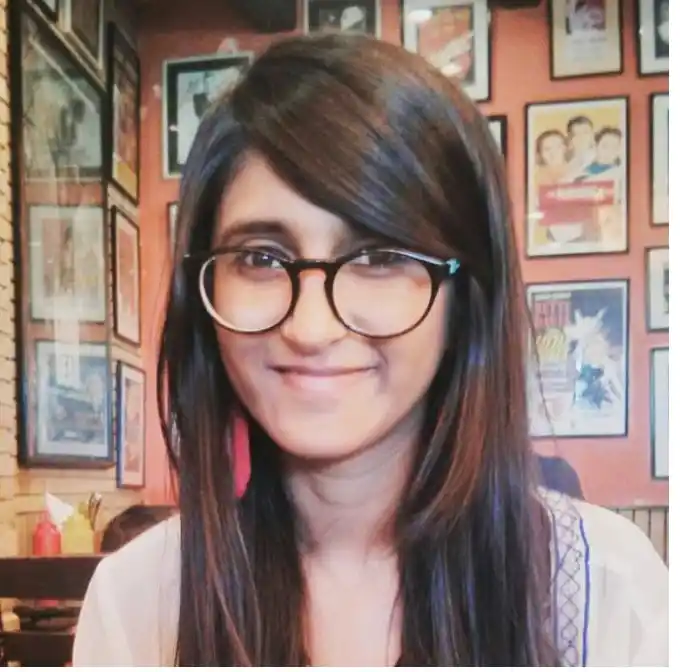 When not obsessing over TV shows, planning unaffordable vacations, or stuffing her face with french fries, Poulomi likes believing that some day her sense of humour will be darker than her under-eye circles.