Bollywood's effort at telling tales of India's caste problem seems insincere. The poster of Richa Chadha's upcoming movie Madam Chief Minister is proof.
On January 4, Richa Chadha released the poster of her new film titled Madam Chief Minister. Slated for release on January 22, the movie has already met with much controversy online owing to its poster. This infamous poster comprises layers of misappropriation and controversial symbols. With yet another caste-based, tone-deaf movie releasing in Bollywood, one must wonder if the film fraternity is even listening to its audience.
To begin with, the poster portrays a short-haired Richa Chadha, bedraggled and bruised, sporting a broom in her hand which has, for many years, been symbolic of Dalit oppression. Having Chadha, a Savarna, upper-class woman playing the role of someone subtitled "Untouchable, Unstoppable" cements the fact that for Bollywood, caste-based violence and issues are solely a cog in the money-making wheel. These movies perpetuate stereotypes, instead of creating awareness about social issues.
While the movie does not directly refer to the former Chief Minister of Uttar Pradesh, Mayawati, the allusions to her character are discernible. The title of the movie coupled with the blue ink stains on the font do enough to solidify the image. Mayawati, who was born into a Dalit family of the Chamar Caste, was a college-educated lawyer and teacher before she made her foray into the world of politics. The poster depiction of her character – however loosely based on her life – is a blatant example of stereotyping wherein anyone belonging to the Dalit community is depicted as dark, dishevelled, awry, and employed in physical and/or manual labour.
With movies being the most popular and most easily consumed media in the country, representation is of utmost importance.
This is not the first time that Bollywood has delved into this blatant stereotyping or employed an upper-class, upper-caste protagonist to be the "saviour". In 2019, Anubhav Sinha's Article 15 also received valid criticism for the same. Casting Savarna actors to play the heroes or even embody the character itself of someone from the Dalit, Scheduled Castes, Scheduled Tribes, and Other Backward Class communities is akin to casting Hollywood's practise of "whitewashing", where White actors play roles that can only be justified by Black people. It is not merely enough to create a platform for the disadvantaged communities to get access to opportunities, but it is also imperative to pass the mic to them to be able to tell their own stories.
With movies being the most popular and most easily consumed media in the country, representation is of utmost importance. The story is as important as the people who are telling it. By constantly putting Savarna actors in the forefront, it takes away the opportunity from lower-class and lower-caste people to put forth their own narratives. What can these filmmakers say about caste problems that someone from the community cannot enrich? The artistic responsibilities for representation are finally incumbent upon those who refuse to occupy the positions that do not rightfully belong to them.
Twitter has been replete with arguments and comments from people enraged by this poster. Meanwhile, Richa Chadha is preoccupied with thanking the same Bollywood posse of actors and directors for supporting her film and paying no heed to her primary consumers. Instead of navigating the slew of criticism, Chadha is seen sharing not-so-sly articles on open debate and subtweeting about people jumping to conclusions. With the trailer of the film awaited, it prompts the question whether filmmakers should recant their problematic artworks retrospectively, or at least course-correct after being rightfully criticised. After all, how much longer will Bollywood pride itself in being a watchful saviour of the oppressed?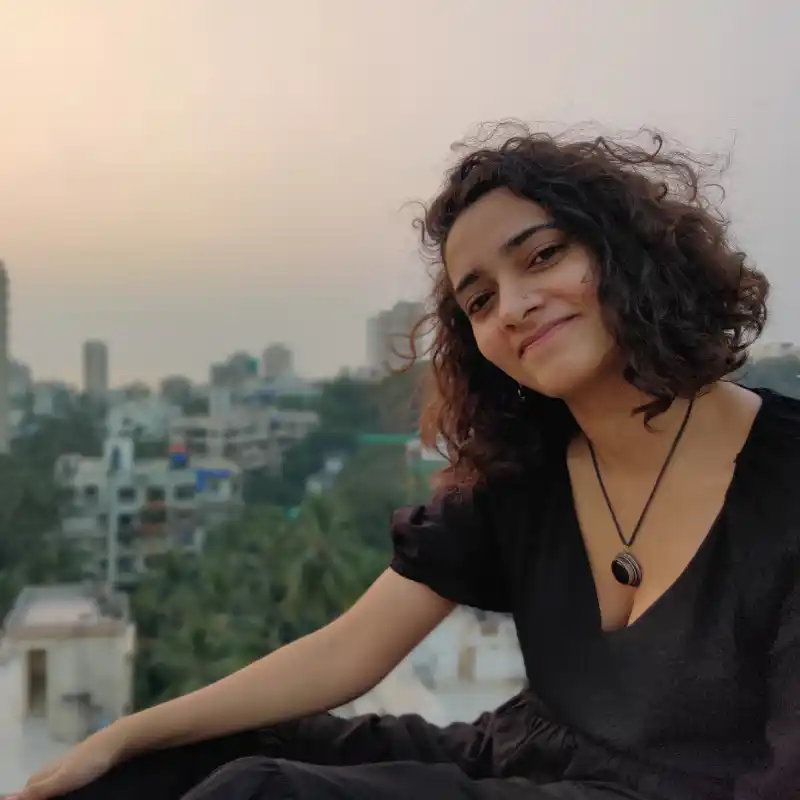 Sahej Marwah likes to have a finger in every bowl. She spends her time baking, writing, editing, podcasting, and pampering her cat. It's safe to say that she is now running out of fingers and is open to donations.