Year after year, every Bollywood award function has had two constants: Aamir Khan's absence and Rekha's smiling kanjeevaram-clad presence. That changed at the IIFA Awards this year.
The IIFA Awards that were screened last night, boasted of the usual suspects we've come to expect of any unabashed celebration of Bollywood connections: Karan Johar referencing his past films to justify his hobby of launching star kids. Rajkummar Rao getting sidelined for the Best Actor award. Varun Dhawan mistaking the stage for the sets of Any Body Can Dance 15. And Arjun Kapoor, just showing up and doing absolutely nothing.  
But what made last night's ceremony stand out was the fact that it boasted of a wild-card entry so spectacular that no season of Bigg Boss, Roadies, and Splitsvilla can collectively outdo. After a gap of 20 years, Bollywood veteran Rekha performed on a medley of her blockbuster songs. The widely anticipated finale of the ceremony saw the ageless diva dance to "Pyaar Kiya Toh Darna Kya", "Dil Cheez Kya Hai", "In Ankhon Ki Masti", and "Thahre Rahiyo" for 20 minutes.
She wrapped up her performance with "Salaam-E-Ishq", that also had a bevy of younger actors share the stage with her. Besides taking the audience back in time, Rekha's dance performance also resulted in a standing ovation, that was evidently laced with a generous helping of disbelief. After all, it's not everyday that a 63-year-old takes the stage with the sole intention of making you forget that she is 63 years old. If anything, her performance only added to the mysterious appeal that Rekha has been successfully brandishing for years now.
For the last two decades, Brand Rekha has been about milking the "aura" of being an "ageless symbol of elegance and mystique" clad in heavy silks amd vermillion-streaked hair that is always jet black. Like Miss Havisham in Great Expectations, it's almost as if she's frozen in time, vehemently hoping to recreate it in the present.
But last night, Rekha – who'd definitely identify as kanjeevaram-sexual – ditched her trusty aide for a dazzling Manish Malhotra pink anarkali that was custom-made for her and sent social media's heart aflutter. Because let's be honest, a Bollywood award ceremony without Rekha adorning a kanjeevaram is a little like living in an Indian city without pollution: unforeseen and impossible.
Think about it; save for cameos, it's been over a decade since we've seen the actress on the big screen — playing the nurturing mother in Koi… Mil Gaya and the nurturing grandmother in Krrish. Neither is Rekha grabbing headlines for her alleged relationship or engagement à la Ranbir Kapoor-Alia Bhatt and Priyanka Chopra-Nick Jonas. Nor has the actress taken to Instagram, aggressively sharing the minutiae of her daily life that gets duplicated in various tabloids. So then how exactly has Rekha managed to ensure that she isn't forgotten, especially in the age of diminishing attention spans? The answer is simple: Kanjeevaram sarees.
For a long time, kanjeevarams were considered a strictly bridal attire which was fished out about once a year. But for the last couple of decades, Rekha and kanjeevaram sarees have become a love story that gets stronger with every award function. In the past years, Rekha has also worn the kanjeevaram to Bollywood weddings, cameos in films, product launches, red carpets and dinner outings ensuring that she truly lives up to the words, "If you love something, find a way to never let it go".  
As a result, year after year, every Bollywood award function has had two constants: Aamir Khan's absence and Rekha's smiling kanjeevaram-clad presence. You know how it's assumed that women are unwell if they forget to wear kajal before heading out? I presume that happens to Rekha if she ever goes out wearing a normal pair of jeans and a T-shirt. Her selfless endorsement of the kanjeevaram saree is the kind of subtle, free-of-cost advertising every brand wishes it can achieve.
Which is why, last night's IIFA Awards had such a bittersweet touch to it. Undoubtedly, Rekha deserved the applause that she got after her breathless dance performance. But there's another applause that she's been waiting for 30 years to receive: A lifetime achievement award for the longest performance given by an actor while wearing a kanjeevaram saree. IIFA 2019, we're looking at you!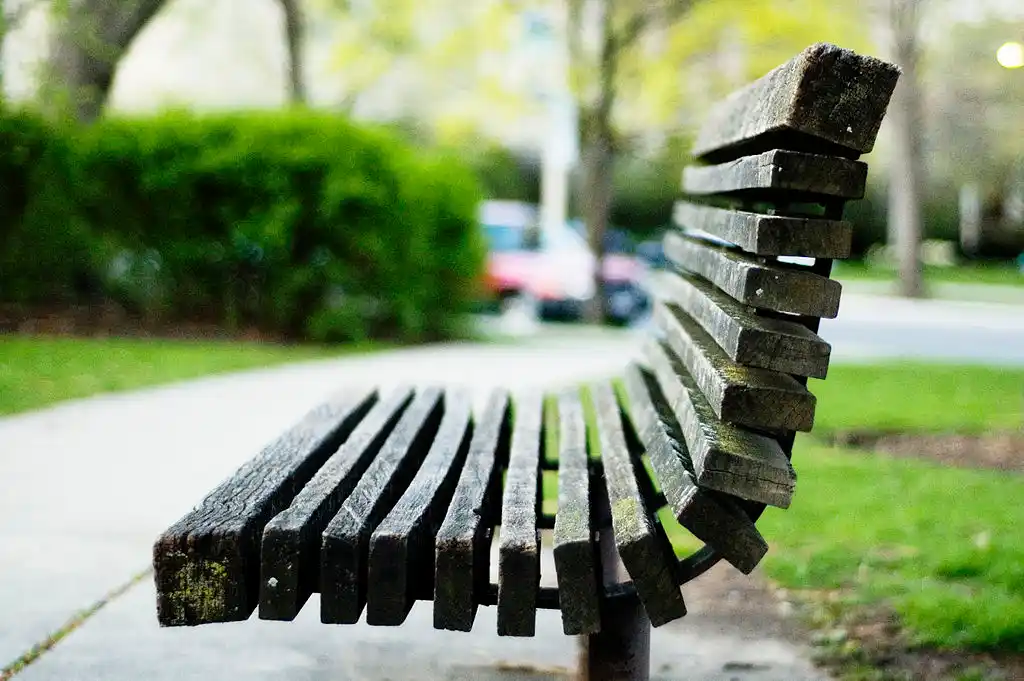 The Arré bench delivers stories that mattress. It hasn't achieved much sofar. But it's getting bedder.