Biographical films, by design, are expected to remain true to facts. But PM Narendra Modi is bound by no such restrictions, mainly because director Omung Kumar hasn't made a film. Instead he's directed a 131-minute-long product placement of Narendra Modi.
Omung Kumar's PM Narendra Modi – the biopic whose release was stalled by the Election Commission for violating the Model Code of Conduct – is a classic case of a film getting to make good on its misfortunes. Now, it releases a day after the BJP's unrivalled win in the Lok Sabha elections that sets in stone five more years of Narendra Modi's rule in the country.
Starring Vivek Oberoi (whose last lead outing was when Congress was in power) as the eponymous prime minister, the biopic spans over 60 years of Modi's life and yet opens with a disclaimer which states that the film is historically inauthentic. Biographical films, by design, are expected to remain true to facts – limited to depicting only what actually transpired in real life and not a fictional version of it. But PM Narendra Modi is bound by no such restrictions, mainly because Kumar hasn't made a film. Instead he's directed a 131-minute-long product placement of Narendra Modi. It might has well have been titled "Modi No 1".
The biopic begins in 1959 when Modi is a nine-year-old selling tea at his father's tea stall in Gujarat and ends in 2014, after he is elected Prime Minister. It's possibly the only smart move adopted by the filmmakers, given that this particular time-frame allows them the leeway to not touch on crucial fallacies of the Modi government, right from demonetisation to mob lynchings. If there was ever a doubt over Oberoi's acting (or imitating) skills, the actor certainly puts that to rest with his turn in PM Narendra Modi. Despite the unflinching support of prosthetic, he plays PM Modi like a wax statue, who only comes to life to glare or frown. PM Narendra Modi, then, is reduced to being a costume drama, where Oberoi changes more outfits than expressions, making it the most lacklustre endorsement that the PM has received this election season.
The sole purpose of the film remains highlighting the benevolence of the PM, positing him as the saviour that India didn't know it desperately needed. It's hardly a new narrative, having been parrotted endlessly by the BJP and fawning apolitical celebrities who vehemently believe that Modi's fondness towards mangoes is instrumental in the functioning of a democracy. Omung Kumar, an extremely unnecessary filmmaker, joins the party by packing PM Narendra Modi to the brim with forced references to the buzziest catchphrases and pet projects that have defined the prime minister's rule.
It's the kind of film that allays criticism against the PM by trying to convince the audience that the first words Modi ever uttered was a political slogan. In the opening minutes for instance, a nine-year-old Modi is shown serving chai to a group of customers and eavesdropping on their conversation about politics before explaining to his father that "chai pe charcha is siksha without kharcha". Minutes later, we also see him serving chai to the mother of an Indian soldier, refusing to take money from her, saluting and yelling "Bharat Mata ki Jai" to her instead. The next morning, he stops to salute the national flag while on his way back from school. In case you couldn't tell, there is no patriot like Modi.
PM Narendra Modi is precisely the kind of propaganda that is capable to dictate decisive elections

The rest of the film follows this hyper-nationalistic gaze, littered with references to nari-shakti, the beti-padhao campaign, black money, chowkidars, 56-inch chests, and anti-Pakistan sentiments – issues that has dominated the political narrative for the last five years. Yet the fact that PM Narendra Modi – covering only the formative years of Modi's ascent as a politician – exploits them to paint a towering show-reel of Modi as an effective leader is proof of its dishonest intentions. Kumar strips these issues of context and criticism and merely retrofits them to enable the myth of the PM's superhero-like origin story.
Naturally, the biopic romanticises Modi as someone who always goes out of his way to serve the citizens of India. Over the course of two hours, Modi rejects family life (it makes no mention of his wife Jashodaben) and exiles himself to the Himalayas to become a "sanyasi" – motivated by Dev Anand's Guide and a book on Gautam Buddha. He hoists the national flag in Srinagar's Lal Chowk despite being attacked by terrorists, an event that never actually occurred in real life. He donates blood at a camp for the victims of the Godhra riots, an act that seems laughable even as fiction; single-handedly builds a canal in a village next to the Rann of Katch, moved by the plight of women who have to walk four kilometres for drinking water. And in the film's most bizarre surgical strike on the truth, he even teaches America a lesson for denying him a US visa, which the film argues wasn't due to his alleged complicity in the Godhra riots but because of a Congress-led conspiracy.
A trifecta of awful writing, acting, and filmmaking (Kumar will go down in history for having no concept of the passage of time), PM Narendra Modi's ridiculous alt-narratives take a sinister turn when it presents its "version" of the Godhra riots. The film goes as far as suggesting that the pogrom was a result of a conspiracy hatched by Modi's rivals and victimises him as a well-meaning but helpless Chief Minister caught in the cross-hairs of inter-state politics – none of the neighbouring states extend any help, leaving a burning Gujarat to fend for itself. In the film, Modi is a concerned CM who leaps into action the moment he is apprised of the situation, even though he has been widely criticised for his negligence during the riots. In one scene, a police-officer informs Modi that the riots – that went on for three days in 2002 – are under control within 24 hours. Even for a film that is essentially revisionist in nature, it's a bit of a stretch.
It's Modi, who deserves the credit for uniting Hindus and Muslims, the film keeps yelling, as if the growing intolerance in the country is just a figment of overactive liberal imagination. On more than one occasion, the film shows Modi preaching the importance of not othering Muslims (When a police-officer informs him about the number of Muslims killed in the riots, Modi chides him for discriminating them based on their religion and insists he calls them "Indians") and claims that "violence has no religion". Yet at the same time, the biopic doesn't shy away from contradicting it and revealing its Islamophobia: The terrorists whose plans Modi foils in PM Narendra Modi have a religion – they are naturally Muslim. Hinduism, on the other hand, is posited as the very reason that the country is still secular. 
It's precisely the danger of a biopic, that enables propaganda that could influence the future of India. At a time when the BJP's clean sweep proves that the Hindutva narrative has more takers than we'd like to believe, PM Narendra Modi then, exists to persuade us that there is nothing worse than questioning Prime Minister Narendra Damodardas Modi.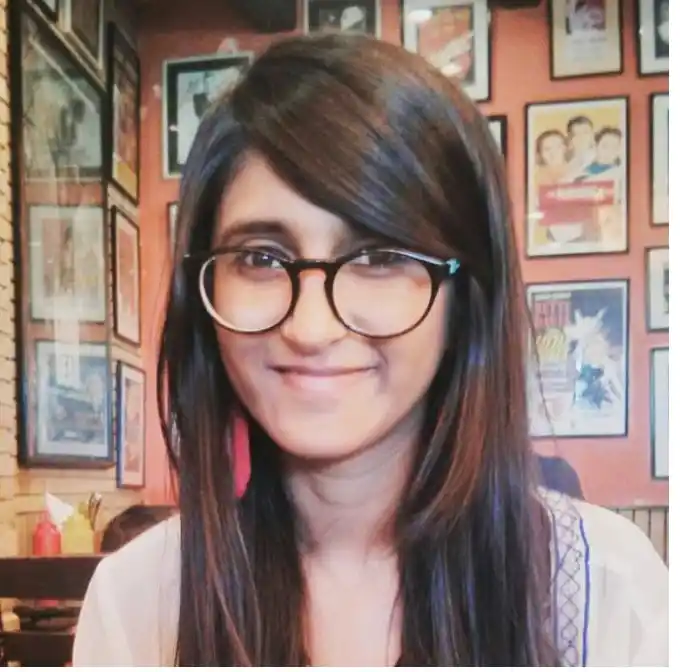 When not obsessing over TV shows, planning unaffordable vacations, or stuffing her face with french fries, Poulomi likes believing that some day her sense of humour will be darker than her under-eye circles.