Ashwiny Iyer Tiwari's Panga stars Kangana Ranaut as Jaya Nigam, a 32-year-old former kabaddi champion readying for a comeback after seven years. It's an effective crowd-pleaser that works better as a quiet ode to the self-sustaining nature of sisterhood.
A shwiny Iyer Tiwari's Panga opens with a pleasing, fuss-free montage that charts a day in the life of Jaya Nigam (Kangana Ranaut). At home, she's a wife to a loving husband (Jassie Gill), and a devoted mother of a seven-year-old who sprouts one-liners (Yagya Bhasin); at work, she's a jovial railway ticket-seller.
In the initial scenes, a perfect marriage plays out: Jaya makes breakfast and her husband clears the plates before both of them set off for work. In the funny-until-it-gets-repetitive first scene, Jaya violently kicks her husband in her sleep and he reminds her that "they're on the same team." It's a partnership for the ages. On the surface, it seems as if she has unlocked the secret to the middle-class version of utopia. Yet, something sticks out like a sore thumb: Jaya's existence is devoid of any personal ambition. Like countless married women in small-town India, she doesn't have an identity of her own; her identity are her husband and son. 
In a matter of minutes, the film (the screenplay is co-written by Tiwari and Nikhil Mehrohtra; Nitesh Tiwari is credited for additional screenplay and dialogues) locates the source of the dissatisfaction that Jaya keeps suppressing. It's here that we truly get to see her: Once upon a time, before she was saddled with the responsibilities of a caregiver, Jaya lived for herself. She used to be someone – a kabaddi champion and the former captain of the Indian women's kabaddi team – who was defined by her achievements and not her chores.
Panga's central conflict arises when Jaya, indulging her son's desire to see her play again, decides to make a comeback in the national team.
Now it's been seven years since she has set foot on the mud or the mat; not as much forced to give up the sport as much as obligated to choose her duty toward her family over it. Panga's central conflict arises when Jaya, indulging her son's desire to see her play again (Serena Williams and Roger Federer are invoked as examples), decides to make a comeback in the national team. If marriage and motherhood once thwarted her potential, then seven years later, it's these two things that push Jaya toward realising her ambition. 
Over a leisurely paced runtime of 122 minutes, Tiwari builds a predictable, by-the-books portrait of how often motherhood and marriage can work against women. The director tackles some grand ideas: how domestic labour holds most married women hostage in their own homes, and how even the most progressive and supportive husbands expect their wives to fulfill traditional gender roles. Men get to have families, women on the other hand, are forever responsible for their families, the movie convincingly argues. But these are exceptions. Overall, Panga hardly strays away from a fairytale approach, where obstacles are never too big enough to not be trumped and a change of heart is always around the corner. Essentially, it is the kind of underdog sporting tale whose sugar-coated narrative might have been easier to buy had it been borrowed from a true story.
The absence of any grey notes in the film – somehow, everyone in Panga is always on their best behaviour – can be frustrating at times, solely because the tension doesn't always feel earned. The closest the film comes to having a villain is a moody kabaddi captain, although Tiwari's refusal to demonise her is a nice touch. Even then, for someone who started off her career with two of the most exciting Hindi films (Nil Battey Sannata, Bareilly Ki Barfi), adopting a messaging on the lines of "Behind every successful woman is a supportive family" for her third outing feels a little too safe and dated. Yet, Panga's biggest strength is the fact that it works despite itself – a crowd-pleaser that continues to be effective.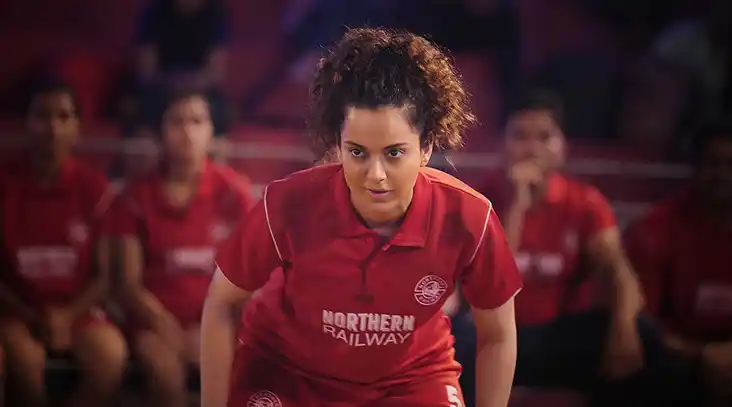 Just like in Bareilly Ki Barfi, Tiwari displays an ear for comic dialogue in Panga (a sequence that draws a parallel between kabbadi and arranged marriage is a stroke of genius) and a knack for diffusing tense showdowns with humour. There's a tender moment where after a round of bickering with her mother (the endlessly watchable Neena Gupta), Jaya immediately switches back to complaining about her not bringing the sweets she requested for, that is immensely rewarding.
Although the actual kabaddi sequences are nothing to write home about, Panga gains from the intimacy of its ensemble. Gill and Ranaut share an easy chemistry but the film's highlight is really Ranaut's camaraderie with Richa Chadda (unfairly credited as a special appearance when she does much of the heavy lifting) who plays Meenu, Jaya's best friend, kabaddi mentor, and soulmate. It's easy to often forget how extraordinary Ranaut is as an actor – she turns in a lead performance that is unshowy and acutely aware of the space she should take up in any given moment. The film's best scene that has Jaya trick her hostel roommate is enriched by Ranaut's visible improvisation and her impeccable physical comedy. Complementing her is Chadda's boisterous supporting act that infuses a likeable quality to a plucky character who could have easily devolved into a caricature.
Panga hardly strays away from a fairytale approach, where obstacles are never too big enough to not be trumped and a change of heart is always around the corner.
In that sense, Panga works better as an ode to the self-sufficiency of the sisterhood. On more than one occasion, the movie hints that it's really the selfless sacrifices of women that allow another woman the luxury to be selfish. That it takes an army of women for one woman to chase her dream – the neighbour who doubles up as a babysitter, the mother who keeps the kitchen running, the friend who becomes a personal coach, and the roommate who turns cheerleader. 
Everytime Jaya comes close to reliving her shot at past glory, it's on the back of these women – perhaps because they know firsthand what it must feel like to be taken for granted; to make a habit out of forgetting yourself. Tiwari sums up this thought in a moving scene where Jaya's mother calls her to tell her that instead of only crediting her husband for her success, maybe she should credit her mother as well. It is these little touches that redeem the film's occasional generalisation. If Panga had taken this advice as well, it could have packed an even stronger punch.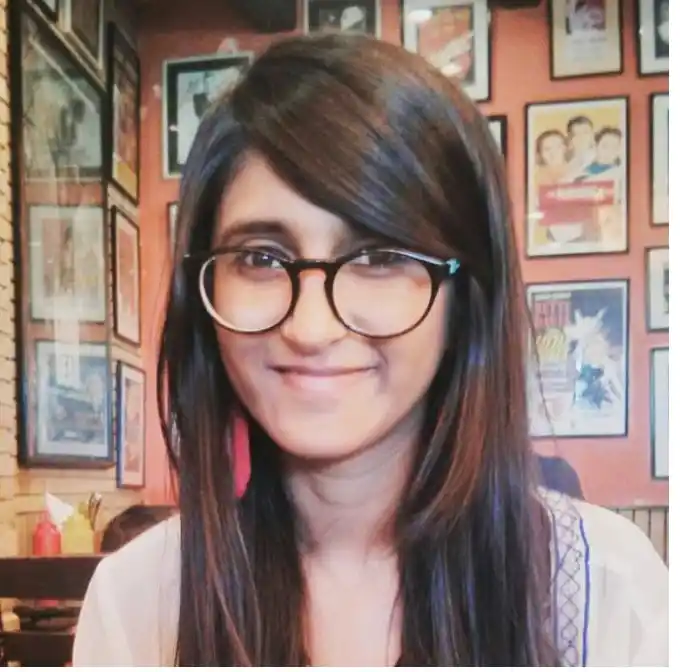 When not obsessing over TV shows, planning unaffordable vacations, or stuffing her face with french fries, Poulomi likes believing that some day her sense of humour will be darker than her under-eye circles.