Sixty years on, the women of Mughal-E-Azam need to be celebrated. Anarkali is the soul of the film, but even Bahar, a jealous lady-in-waiting, is graceful in her pursuits. Jodha Bai is an unconventional mother figure, not a standard 17th century queen who only exists to produce heirs
The year was 1960 and the world was about to witness Bollywood's grandeur like never before. K Asif's larger-than-life magnum opus, Mughal-E-Azam was all set to release after over 10 years of first being announced. A lot had changed in that time, including the original cast. The only thing that reminded intact was Asif's determination to give the world a sublime saga of love, conflict, and politics. But here's another thing that he gave us in Mughal-E-Azam – determined women characters, the kind that few had seen or heard of during those times. Right from Anarkali (Madhubala) to her scarcely seen sister Suraiya (Sheela Delaya), every woman in the film is full of grit and isn't afraid to fight.
Mughal-E-Azam, which translates to "The Great Mughal" follows the journey of Nadira – later christened Anarkali by Emperor Akbar (Prithviraj Kapoor) – a court dancer who becomes the object of Prince Saleem's (Dilip Kumar) unwavering affection, an emotion she wholeheartedly reciprocates. As young love blossoms, Akbar, encouraged by a jealous lady-in-waiting, Bahar (Nigar Sultana) and with support from his wife Jodha Bai (Durga Khote), tries to nip things in the bud, only to realise that it is too late. After a war between father and son, where Saleem loses and is almost executed by canon, Anarkali surrenders to Akbar and is condemned to death by being entombed alive. The film ends with Akbar secretly releasing Anarkali via a passage that would take her out of the Mughal Empire's boundaries on the condition that she live in obscurity and let Saleem live with the illusion that she is dead.The theme of constant conflict between mohabbat (love) and usool (principles) is as old as time; an oft-repeated theme in works of art and literature: Two passionate young souls take on the world and everyone opposed to their love, only to either end up together or perish. Ever so often, however, comes a classic that makes even the most repetitive of themes look fresh. In Mughal-E-Azam, this feat was achieved through the film's women who make it more than just another run-of-the-mill tempestuous love story.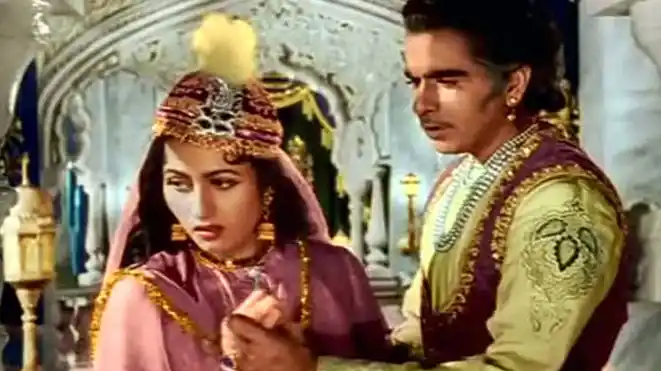 Two passionate young souls take on the world and everyone opposed to their love, only to either end up together or perish.
Sterling Investment Corporation.
The demure, soft-spoken, and conventionally attractive Anarkali may come across as overly delicate but she is actually a force of nature. Not only is she witty and fearless when engaging with the overbearing and intimidating Emperor but she also bravely faces and fights back verbal and physical abuse, refuses to back down from what she believes in and even survives public shaming, extreme manipulation, and the unfair crimes committed against her. While we see Saleem weakening in his pursuit of love, Anarkali makes love her greatest strength and uses it to look Akbar straight in the eye and declare "Aaj kahenge dil ka fasaana jaan bhi le le chahe zamaana (I will speak my heart out even if I am killed for it)." Even though, she knows the consequences of disobeying a ruler as powerful as Akbar, she'd rather suffer than be oppressed.
In the larger scheme of things, Anarkali is the stronger character in Mughal-E-Azam with both Saleem and Akbar coming across as manipulative bullies. Whether it is Saleem slapping Anarkali across the face when he feels her love isn't genuine; him taunting her by giving her thorns instead of a flower at the end of her jugalbandi with Bahar. Or Akbar's constant reminders that she is nothing more than an insolent courtesan. It's as if the men in Anarkali's life remain determined to break her down as she continues to hold her own. To say that Anarkali was wise beyond her years would not be an overreach. As the film comes to an end, Akbar is forced to concede defeat in the face of her compassion, determination, and courage. In many ways, Anarkali is the voice of Mughal-E-Azam.
Pitted against Anarkali in a fight for Saleem's affection is Bahar, who is every bit as courageous and unwavering in her intentions and emotions. A part of Jodha Bai's army of attendants, Bahar dreams of marrying Saleem some day, not for love but for the want of a crown and throne. She isn't too keen on being a "good girl" and believes in fighting for what she believes is her rightful place. In one of the earlier scenes, Bahar is seen sitting in the queen's chamber, wearing her crown and admiring herself in the mirror. When another attendant worriedly asks her if she is afraid her resolute response is "Taj unn saron par nahi rehta jinke qareeb khauff aa jaaye (A crown is not worn by those who are scared)", and that is all we need to know about Bahar and her fearlessness. 
In the larger scheme of things, Anarkali is the stronger character in Mughal-E-Azam with both Saleem and Akbar coming across as manipulative bullies.
You could look at Bahar as a negative character – a vamp, if you will – but she is graceful in her pursuits. Even when operating under acute jealousy, she never compromises on elegance. The film might paint Bahar as nefarious but it's still impossible to ignore that she is an intelligent, persuasive woman who goes after what she wants – character traits that are often deemed masculine. Mughal-E-Azam also offers an unconventional mother figure in Jodha Bai, who is not your standard 17th century queen who only exists to produce heirs. Jodha Bai, who actually gets married to Akbar due to a political arrangement, is not afraid to call out her husband and son's wrongdoings or speak her mind. Like her staunch refusal to uphold the tradition of handing over the sword to her husband before he goes to war (because he's fighting it against his own son). 
Mughal-E-Azam doesn't really end on a happy note – yes, Anarkali lives, due to Akbar's forced graciousness, but the lovers are still separated. But everytime I watch the film, I've often wondered what became of Anarkali, the soft but steadfast heroine? I like to think she continued to be the resolute pillar of strength that she was when fighting the emperor and loving Saleem. We may not find much mention of the women during the Mughal era in our mainstream history books, but thanks to Mughal-E-Azam, we will never forget Anarkali and the other women of this film. After all, she did make a prophecy when she said, "Mohabbat humne maana zindagi barbaad karti hai, ye kya kum hai ki marr jaane pe duniya yaad karti hai (I concede that love ruins your life, but is it not solace enough that it makes you immortal?)."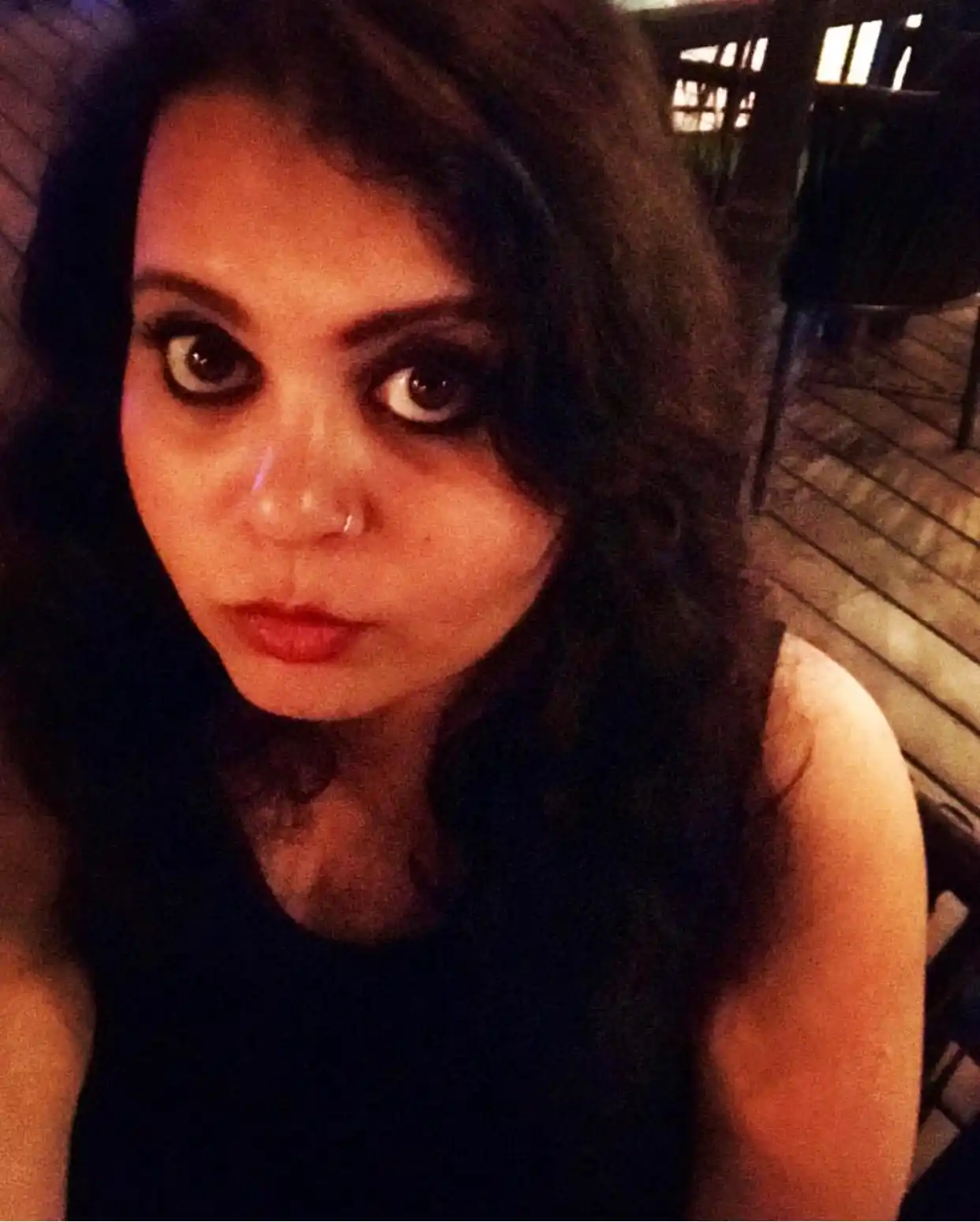 Lover of all things Bollywood, Ghalib, Delhi and Punjab, Shakun is happiest when watching old Hindi films. An erstwhile copywriter, she now spends time taking pictures of her cat, walking the streets of Puraani Dilli and collecting screenshots from black and white films.