We are so used to seeing martyr moms and haanikarak bapus on screen, that Farooq Shaikh's portrayal as Bunny's endearing dad in Yeh Jawaani Hai Deewani provides a much-needed respite. The film rejects stereotyping the older generation as dream killers.
Seven years ago, Bollywood gave us a film where boy meets girl. They take a life-altering trip and open up to each other. Boy is happy-go-lucky, a dreamer, and a solid charmer. Girl is nerdy, shy, and wants to explore the world. Sparks fly during their concise time together. But they have to part, only to reunite in the backdrop of a big, fat Indian wedding.
At first glance, the plot of Yeh Jawaani Hai Deewani, Ayan Mukherji's second directorial outing, seems like a mish-mash of Dilwale Dulhaniya Le Jayenge, Kuch Hota Hai, and Kal Ho Naa Ho with several millennial exceptions. Bunny (Ranbir Kapoor), Naina (Deepika Padukone), Avi (Aditya Roy Kapur), and Aditi (Kalki Koechlin) "find themselves" in Manali. The romance (and the sizzling chemistry) between its leads is merely a backdrop for a portrait of childhood friendships, the stubborn romanticisation of escapism, and the modern aversion to compromising on your dreams.
But the most significant thread that makes YJHD's run-of-the-mill setting stand out is its complete lack of parental opposition. If DDLJ, Mohabbatein, and Kabhi Khushi Kabhie Gham hinged on manufacturing approval (and validation) from the older generation, YJHD was all about realising that parental consent need not be demanded. Mukherji brings out this "other side" of parenting through Farooq Shaikh, who plays Ranbir's father. Shaikh has a mere five-minute appearance in the film – and yet he is easily the film's most fleshed-out character; its anchor.
In the film, Shaikh (at his tender best) plays an empathetic and non-dramatic father who'd be out of place in traditional Bollywood dramas. He is the kind of father who stays up at night until Bunny gets home, only to joke that there's no way he'd get to see him otherwise. Shaikh shows his concern through small gestures, like buying his son a backpack for an impending trek. There are no fights, no emotional manipulation despite Bunny's youthful hostility.
The interaction between Ranbir and Shaikh is easily the most evocative scene of YJHD. It happens just before Bunny leaves for America: His father nonchalantly hands him money along with his passport. Even the "Baap kaun hai?" he utters on sensing Bunny's hesitation, is laced with so much affection, it's hard not to be moved. But what wraps up this exchange beautifully are his last words to Bunny: "Go where you wish, do what you want, but remember that I'm always by your side."
But what wraps up this exchange beautifully are his last words to Bunny: "Go where you wish, do what you want, but remember that I'm always by your side."
In choosing to let go, Shaikh ensures that his parenting walks the talk. In a way, Bunny almost wishes for an argument with his father so that he is convinced he's doing the right thing by leaving. Most lost-soul movies thrive on this kind of confrontation: It's the parents' disapproval that shape the protagonist's determination and future. Madhavan's father in 3 Idiots, for example.
In the Shaikh model of parenting, there is no space for resentment, reflected in the fact that Bunny misses attending his father's funeral. The film is mature enough to not equate his absence with indifference. Instead, it highlights the reality of most sons/daughters who live away from home. It's precisely why Shaikh's father act (we never know his first name) is so endearing. He is the kind of parent we talk to on the phone when away, the kind who champions our vacations instead of making us feel guilty.
Yet, it feels so rare to see this in our films, because we are so used to seeing martyr moms and haanikarak bapus. Shaikh gives a face to the paradox of modern parenting – that parents and kids no longer need to be on opposing teams. And that gives every Kabira a reason to return home.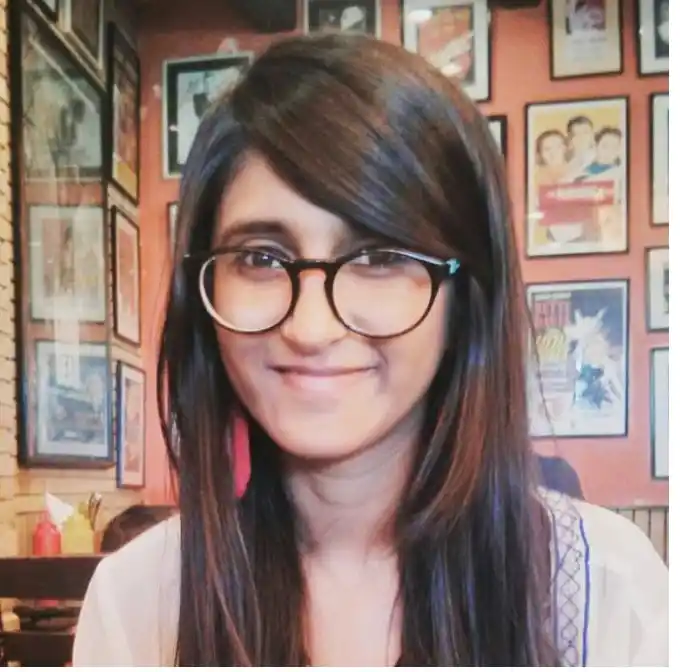 When not obsessing over TV shows, planning unaffordable vacations, or stuffing her face with french fries, Poulomi likes believing that some day her sense of humour will be darker than her under-eye circles.