Alia Bhatt and Hrithik Roshan will have voting rights at the Academy Awards to be held in April 2021 if they accept the invite. The dreaded "N-word" in Bollywood comes to mind.
Bollywood stars Hrithik Roshan and Alia Bhatt are among the 819 new artists and executives invited to join Academy of Motion Picture Arts and Sciences. If they accept the invitation, they will have voting rights at the Oscars scheduled to be held on April 25, 2021.
.@iHrithik and @aliaa08 among 819 invited to join the Academy of Motion Picture Arts and Science.
https://t.co/jYjxEr01Km

— Filmfare (@filmfare) July 1, 2020
Other prominent Indian names to receive invitations are casting director Nandini Shrikent, documentary filmmakers Nishtha Jain, Shirley Abraham, Amit Madheshiya, costume designer Neeta Lulla, visual effects supervisors Vishal Anand and Sandeep Kamal.
In a statement, The Academy said, "The 2020 class is 45% women, 36% underrepresented ethnic/racial communities, and 49% international from 68 countries." The Oscars have often been dubbed "white" for failing to recognise talents of colour.
Say hello to our brand new class of Academy members. #WeAreTheAcademy https://t.co/jRJWPQYH1Y

— The Academy (@TheAcademy) June 30, 2020
Hrithik Roshan was offered the invitation based on his performances in Super 30 and Jodhaa Akbar, whereas Alia Bhatt for Gully Boy and Raazi.
Two of my favs
Hritik❤😍😍😍😍😍
Alia❤😍😍😍😍
Invited for Oscars😇 pic.twitter.com/jklZgKbJEP

— 💥🆁🅺|🅷🅾🅻🅸🅲💥 (@ranbirkapoorluv) July 1, 2020
Many prominent people from the industry lauded the invitation by The Academy and said it was well deserved for both Hrithik and Alia.
Fabulous! Well deserved! Both @iHrithik and @aliaa08 are super talented super stars. They will be a great addition to the Academy 👏👏👏 https://t.co/Mr3wMiOxcA

— Milap (@zmilap) June 30, 2020
Even other professionals from India's film industry who received the invitation, were cheered.
Oscars: Hrithik, Alia, Senthil Kumar among Indians invited to become Academy members. Yaay to namma Senthil Kumar! https://t.co/LRKZ2OydWE

— Dhanya Rajendran (@dhanyarajendran) July 1, 2020
Bollywood filmmaker Hansal Mehta wasn't too pleased and dubbed it "Nepotistic Academy".
Nepotistic Academy. https://t.co/fuP24IY4fZ

— Hansal Mehta (@mehtahansal) July 1, 2020
Like every issue related to Bollywood on social media, this one too triggered a debate on nepotism. Some said that nepotism played a key role and many brilliant movies and actors have been ignored but preference has been given to Alia and Hrithik for their connections in the industry.
Anything can happen in #2020 Now #Alia also got d invite from #OSCARS Seriously #Bollywood ke nashon mein #Nepotism daudta hai! jai Ho

— Gajendra (@gajendraps) July 1, 2020
Recently in a video, Kangana Ranaut had slammed Gully Boy, calling it a "wahiyaad" film that didn't deserve that many awards. The movie was also India's official entry to the 92nd Academy Awards.
#KanganaRanaut exposes the propaganda by industry arnd #SushantSinghRajput's tragic death &how the narrative is spun to hide how their actions pushed #Sushant to the edge.Why it's imp to give talent their due &when celebs struggle with personal issues media to practice restraint pic.twitter.com/PI70xJgUVL

— Team Kangana Ranaut (@KanganaTeam) June 15, 2020
The other side was also quick to respond, claiming that it was laughable to suggest that Alia and Hrithik have enough power to influence decisions made by The Academy. Fans claimed that it is pure talent and merit that has been the factor for which these two stars have received the prestigious invites.
So now people think bollywood has power to influence Oscar's people…jst bcz they invited alia 😂😂…..maana nepotism hai bt talent bhi h saalo ….

— Suraj Birajdar (@SurajHRx) July 1, 2020
The nepotism debate is not going to die down anytime soon. In fact, there has been renewed outrage after the death of Sushant Singh Rajput. And while the problem is real, it's not something that's going to be weeded out easily.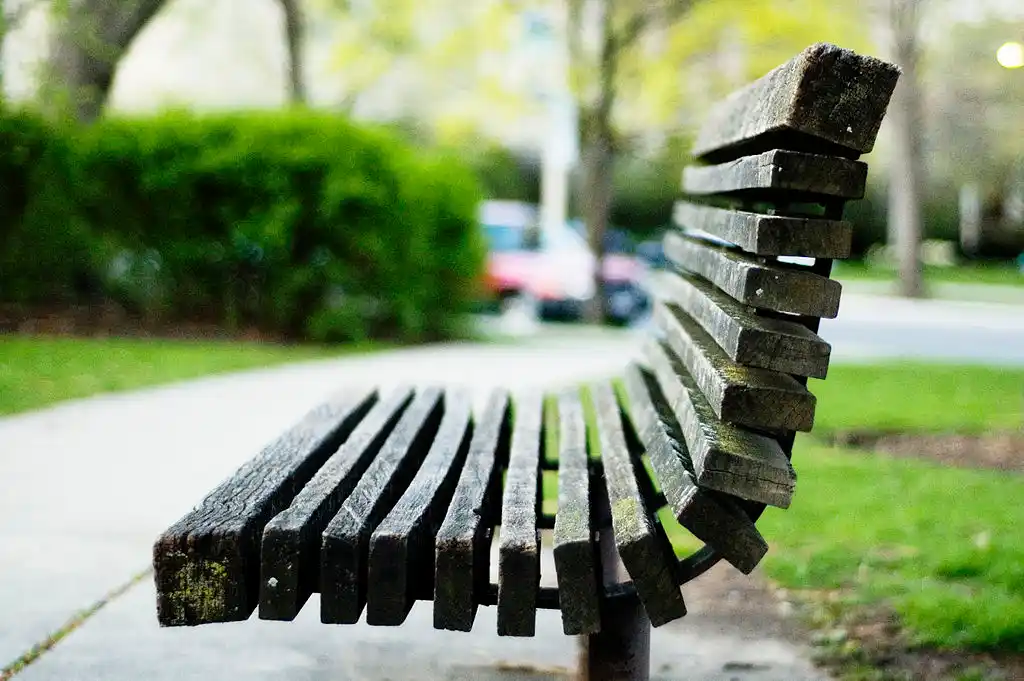 The Arré bench delivers stories that mattress. It hasn't achieved much sofar. But it's getting bedder.