In Damini, which released 28 years ago, Meenakshi Seshadri plays a housewife who beats impossible odds in her quest for justice for a rape survivor, the family's domestic help. In some ways, the movie is the origin story of a conviction that has defined my life and given it purpose — that women are not second-class citizens of the world.
It's tough — I would call it impossible — for anyone who grew up in the '80s or '90s to hear the word "tareekh" and not break out, mentally at least, into the tareekh pe tareekh, tareekh pe tareekh monologue from the impactful movie Damini. Sunny Deol might be famous for many things, but not as famous as his dhai kilo ka haath, now immortalised in Indian film history and most recently in politics. And Amrish Puri's jerky flick of the head and smoothing of hair will forever be imprinted on many minds as one of the most irritatingly smug affectations that a morally bankrupt character has had in a Bollywood film.
It's been 28 years to the day since Damini – lightning – struck us, but the memories of its most genius moments still occasionally echo in the minds of those of us who sat through multiple viewings of the film, most likely surrounded by family. Everyone watched in wide-eyed wonder as Damini (an indomitable Meenakshi Seshadri) beat impossible odds in her quest for justice for a rape survivor. That was the way of middle-class India in the '90s. One TV set that occupied pride of place in the house, with the remote control firmly controlled by the head of the family.
I was a movie-struck six-year-old when Damini released. Obviously, I wasn't taken to the theatre to watch such a grown-up film, but I do remember how much my grandfather loved it. It was impossible to tear him away from the television every time it aired, and when the video library started stocking a VHS cassette, it found its way into our home at least a couple of times a month.
From about seven to 17, Babaji and I must have spent dozens of hours in silent camaraderie, wholly absorbed by the intensity of the Damini-Govind-Chaddha trinity.
I don't know what my grandfather's fascination with the movie was, but I know mine. In some ways, Damini is the origin story of a conviction that has defined my life and given it purpose — that women are not second-class citizens of the world, and that the struggle for equality is often exhausting, but the alternative is unacceptable.
I grew up at a time when Bollywood trafficked in tropes that leaned heavily on the characterisation of women as damsels in distress. If the heroine wasn't being treated like a piece of land that the owner (father) could sign away at will, agency gayi tel lene (Love, Dilwale Dulhania Le Jayenge, Hum Dil De Chuke Sanam, Pardes); she was being traded between brothers in a grand attempt at self-sacrifice (Yeh Dillagi, Saajan, Hum Aapke Hain Koun…!), much like the Hulk Hogan card in a WWE deck.
Damini was different, but relatable. Her family's expectations of her were almost identical to mine and all the girls I knew, being raised as we were with middle-class values: Do as you're told, don't argue with the elders, and always, always maintain the family's izzat in thought, speech, and action.
It was the first time I had seen a hero look at the heroine with awe, respect, and reverence onscreen. It was the first time I saw a man looking toward a woman for direction.
But Damini didn't do as she was told, argued incessantly with the elders, and struck fatal blows to the facade of family izzat if preserving it meant treating a woman like a sacrificial lamb. It was the first time I had seen a hero look at the heroine with awe, respect, and reverence onscreen. It was the first time I saw a man looking toward a woman for direction. Even though I didn't know it then, watching that moment unfold was pivotal to my feminist education. It was the first page of an important lesson – men don't always lead, and even if they do, women don't always have to follow. And it was entirely possible to have a sense of purpose that went beyond being a dutiful daughter, wife, and mother.
Meenakshi Seshadri's Damini is a woman married into a family many notches above hers on the totem pole of class. She is often ridiculed as a chote ghar ki ladki and her father's lower caste snarkily alluded to by a mother-in-law whose heart desires a rich bride.
Despite the obvious and subtle put-downs, Damini's spirit burns bright, and when she is forced to toe the line and lie to protect her rapist brother-in-law she refuses. "Good Indian girls" of that time, or even of today, don't defy their elders like that. They don't put human dignity above family honour, especially when the person being violated is a lower caste, lower class "naukar".
By every yardstick, Damini was a progressive movie, far ahead of its time. And its title character a feminist much before the word entered Bollywood's lexicon. It was heartening and unusual to see her find an ally as committed as Sunny Deol's Govind, given that even today women fighting any injustice are mostly met with disbelief, ridicule, and impossible standards of proof. The fact that Damini wasn't an upper-class, upper-caste girl, protected by the privilege of her station in life (her powerful in-laws quickly close ranks against her once she goes rogue, and throw her to the wolves with the contempt they have reserved for those they consider inferior) made the eventual victory just that much more satisfying. It taught me that women need to band together — it's our only shot against the many-tentacled monster that is the patriarchy.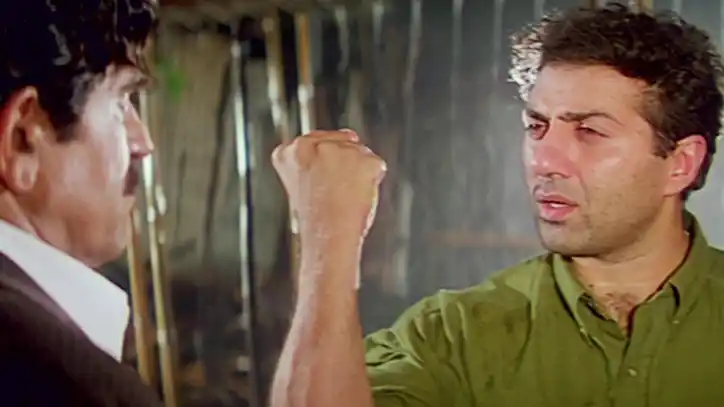 Red Chillies Entertainment
I don't think I quite knew what rape even meant when I first watched Damini, but that didn't stop my impressionable young mind from being horrified by whatever it was that was happening to the brutally gang-raped, defenceless maid (Urmi). It was my first brush with intersectionality within feminist theory, even though it would be years before I'd finally learn the words to assign to the sickening feeling in my stomach every time I saw the film. Watching Urmi being treated like a dispensable pawn in a game of chess, hearing dialogues that stripped her of her humanity, and seeing the life being snuffed out of her with an almost callous disregard for the sanctity of human life just so caste and class could maintain their privilege is gut-wrenching even today. Women's lives mattered less than the men's, but some women's lives mattered even lesser than the others.
The dismal part is, 28 years after its release, Damini continues to be terrifyingly relevant even today. Being gang-raped and losing 14 family members wasn't enough, it took 17 long years filled with harassment, intimidation, and ceaseless attempts to erase her horror from public memory for Bilkis Bano to finally get justice. The fact that she did is in itself a cause for celebration and wonder. Most victims, like the ones in the 1991 Kunan Poshpora mass-rape tragedy, either die waiting for justice or simply give up hope and withdraw from the process. Some, like the young woman who was gang-raped in Delhi in 2012, ironically nicknamed Damini before her true identity was made public, don't even get a chance to fight their fight.  
If the plot of a movie that is three decades old mirrors the reality of our times, what does that say about us as a society? And what does it say about the way we treat our women? The needle has barely moved.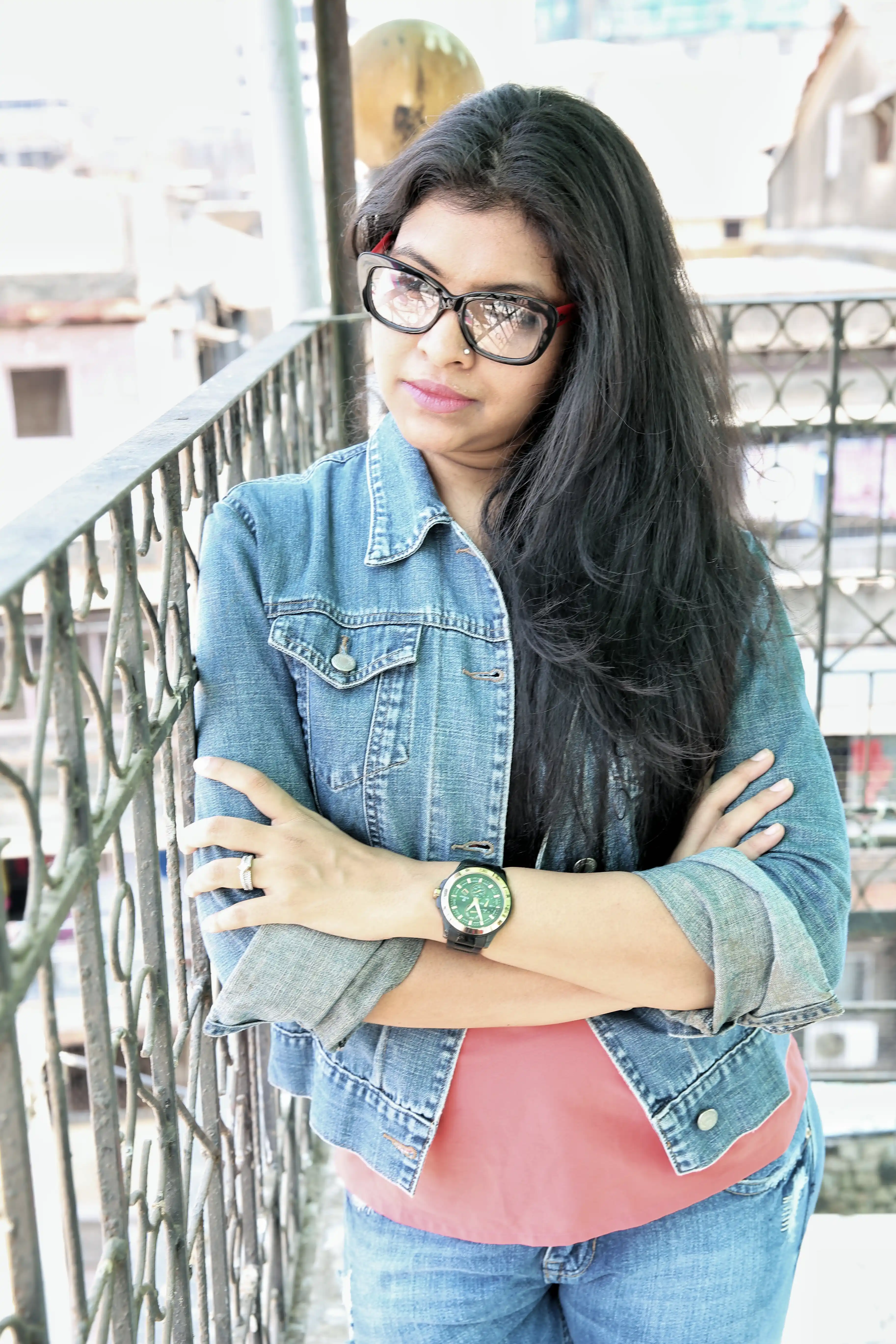 Sonali Kokra is a journalist, writer, editor and media consultant from Mumbai. She writes on feminism, gender rights, sexuality, relationships, and lifestyle. In her 12-year-long career, she has written for national and international magazines, newspapers and websites. She was last seen as the lifestyle editor of NDTV, and HuffPost.com, and has published a coffee table book on Shah Rukh Khan.