The past nine months have been eventful for Anushka Sharma. She has turned her pregnancy into an open celebration of herself and her body. But maternity has not been the only focus of her life. Her production company's Paatal Lok won great acclaim, she did promotions for her film Bulbbul while battling morning sickness, and modelled for Vogue.
The pandemic has come with a host of side-effects, some predictable and others unexpected. Now that we're more than a year into battling COVID-19, one of the most visible of quarantine consequences is a sharp rise in pregnancies around the world. Unsurprisingly, when couples are confined to their homes with time hanging heavy on their hands, they tend to make babies. And why not? Going through nine months of pregnancy when your other priorities have been put on hold just makes sense for many mothers-to-be. At least, that's what actor and producer Anushka Sharma seems to think.
Sharma and cricket captain husband Virat Kohli welcomed a baby girl on Monday after going through a highly publicised lockdown pregnancy. Kohli made the announcement with a simple Instagram post in English and Hindi, updating fans on the good health of both mother and baby. Obviously, that's all everyone could talk about. It all started when the couple announced their pregnancy on social media in August last year. It came as a surprise as well as a much-needed piece of good news in a dreaded year, with the tweet going on to become one of the most-liked of 2020.
Through the next few months, Sharma has shared snippets of her burgeoning pregnancy throughout the lockdown, despite her tendency to stay out of the limelight in terms of the paparazzi and tabloids. And if the comments on social media are anything to go by, they've given a lot of people #motherhoodgoals. Her doting husband has taken the decision to go on paternity leave, a bold step for the Indian captain that emphasises equality in parenting responsibilities – a shared value according to Anushka Sharma, who told Vogue, "We don't see it as mum and dad duties, but as a family unit. For us, it's important that our child be raised with a very balanced outlook."
And the sweet show of mutual support is hard to miss: When the IPL was being held in Dubai, Sharma was present, cheering on Kohli while showing off her body confidence in killer swimsuits and leisure looks. Kohli went viral in a video where he can be seen on the pitch, gesturing to Sharma in the stands to check if she's eaten food. And while celebrity PDA can make you cringe, the two just leave you wanting more. It's hard to think of any celeb couple – in India or the West – that has made pregnancy look so adorable.
"We don't see it as mum and dad duties, but as a family unit."
Now that having babies is suddenly more in fashion than ever, Sharma has shown us all how to do pandemic pregnancy right. For one thing, there's the famously fit actor's commitment to exercise. With the help of her super-athletic husband, Sharma has continued to practice yoga under the guidance of her instructors, posing in a headstand while he supports her legs. (Yes, we are running out of awws.) She did a Vogue cover in July, filled with gorgeous pictures of her in her signature laid-back fashion, without a baby bump in sight. In December, she followed up with another Vogue shoot, this time showing off her changing body and modelling chic, comfortable-looking maternity fashion. She appeared on the cover in a bikini top and a jacket, looking casual and cool but also clearly embracing her pregnancy transformation.
It was Kareena Kapoor who started it all when she was pregnant with Taimur in 2016, flaunting the bump and not shying away from pregnancy weight. But it's still unusual, especially in India, for public figures to be so open about the experiences of motherhood. Even for ordinary women whose career does not depend on their appearance, there is pressure to avoid weight gain, hide behind supposedly modest oversized garments, and keep the effects of pregnancy as invisible as possible. Not that Anushka Sharma is immune to such perceptions either. In her Vogue interview she describes the struggle of doing Zoom promotions for her film Bulbbul while dealing with morning sickness: "I quickly turned off my video and messaged my brother, who was also on the call, to stall them for ten minutes. If I had been on set or in a studio, everyone would have known."
By acknowledging the challenges as well as the positive moments, Sharma has turned her pregnancy into an open celebration of herself and her body. She looks equally at home in her sexy summer wardrobe as she does while walking the treadmill in track pants, showing off a massive bump only weeks away from popping. Besides her fashion, Sharma exudes a sense of comfort and acceptance with the state of being pregnant that many other young mothers would no doubt like to emulate. "You are more connected to your body, to all that is happening," she told Vogue.
Yet maternity hasn't been the only focus of her life. The past nine months have been eventful for Anushka Sharma, as her foray into producing over the last few years has been met with extraordinary success. Already a self-made A-list actor who has redefined the rules for heroines in the industry, her production company's acclaimed web series Paatal Lok bagged a Filmfare for Best Series. It's another big achievement that shows how modern women in India are choosing to approach motherhood. Of course, we can't all be celebrities with fame and fortune – but Sharma's willingness to view motherhood as a part of her story, rather than the all-encompassing focus of her identity, is the cool-mom inspiration we need.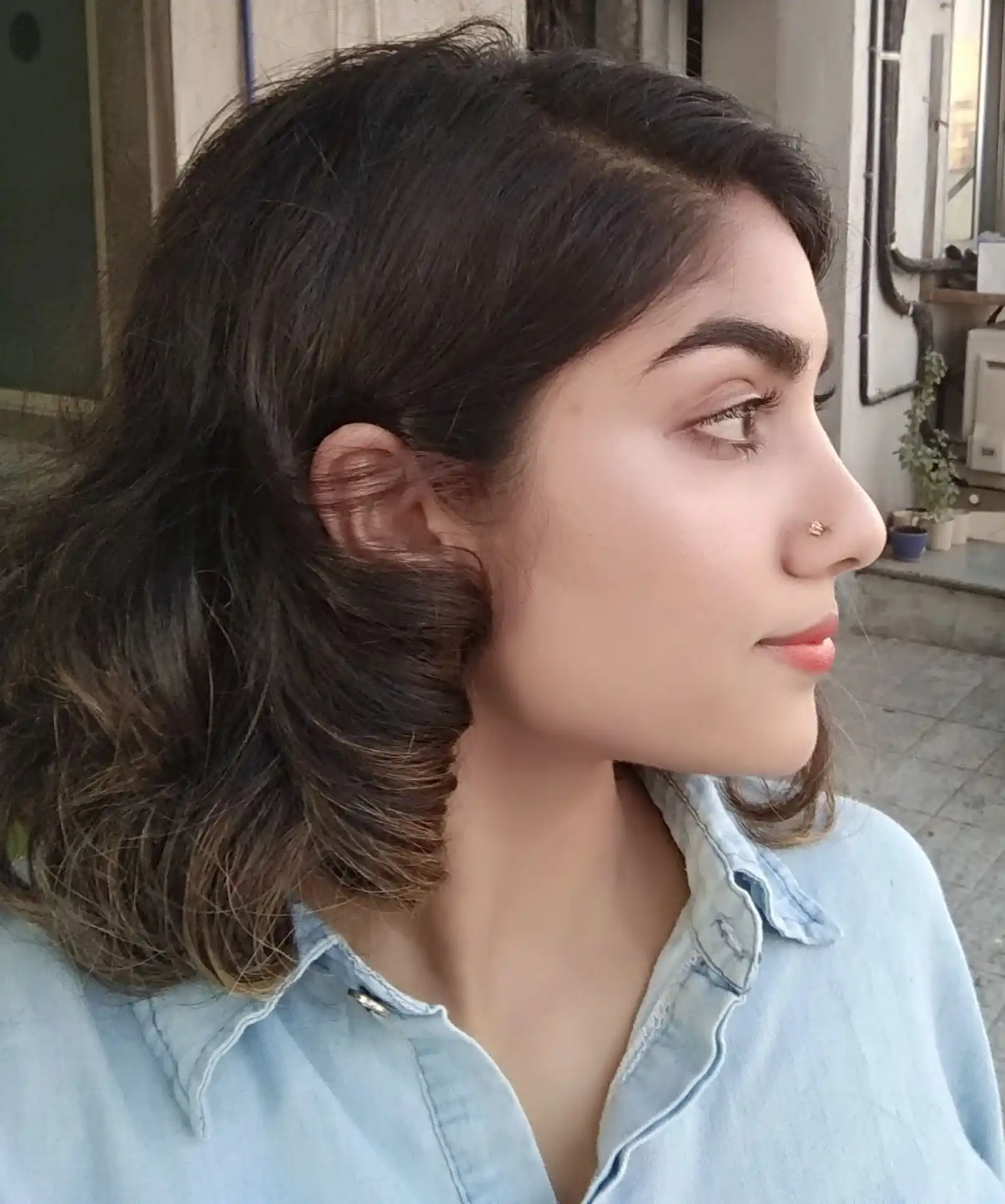 Kahini spends an embarrassing amount of time eating Chinese food and watching Netflix. For proof that she is living her #bestlife, follow her on Instagram @kahinii.