Now that Padmaavat has set the trend and Manikarnika is due to follow, the floodgates are open for protestors to come together against "offensive" films. Sinhal Classes will be perfect protest partners for Hrithik Roshan's Super 30.
It's another proud moment for Rajasthan, as yet another freaking fringe outfit, this time a group called Sarva Brahman Mahasabha, has begun protesting another movie – the upcoming Kangana Ranaut-starrer Manikarnika: The Queen of Jhansi. The premise? The usual! Distorting history, hurting sentiments, yada yada yada. Originality is clearly not the Mahasabha's strong suit, as their entire protest and bone of contention (a supposed love affair) is a beat-for-beat remake of the Rajput Karni Sena's opposition to Padmaavat.
All said and done, Padmaavat, which turned out to be one of Bhansali's biggest (and most expensive) brainfarts, made a ton of cash on the back of the Karni Sena's stunts. Those who wanted to protect freedom of speech went to watch it and those who wanted to kill Bhansali went to watch it as well. Either way, Bhansali won. Is Kangana hoping for a win? Should filmmakers now rely on protests to drum up interest in their projects? Are good old posters, teasers, trailers, teaser trailers, and controversial bytes no longer enough?
If this is truly the case, here are suggestions for upcoming movies in 2018 that could do with a smartly executed protest campaign.
Movie: Super 30
Protestor: Sinhal Classes
Sinhal Classes, the student coaching initiative with a stranglehold on BEST bus hoardings, is the ideal candidate for protesting Hrithik Roshan's upcoming film, Super 30. The biopic will star Roshan as the Bihari math genius Anand Kumar and tell the tale of how he coaches underprivileged students for the IIT exam. Sinhal Classes can take offence at the idea of Roshan teaching students to solve complex equations on their fingers, arguing that since Roshan has an extra thumb, his methods will be patently unscientific.
Movie: PadMan
Protestor: Women's NGOs
While the upcoming Akshay Kumar film PadMan comes with the noble intention of dispelling taboos around menstruation in India, it could use the PR boost that it would get out of a nice, juicy protest. The best strategy would be to cannibalise the film's existing promotion, the PadMan Challenge. A confederacy of NGOs can accuse the creators of the Challenge for wasting perfectly good sanitary napkins by giving them to men like Akshay Kumar and Aamir Khan and asking them to pose with them for selfies instead of distributing them to women who could use them. The protests can then be turned into a photo-op as the film's stars go on a pad distribution drive across India's villages as a show of contrition.
Movie: Black Panther
Protestor: PETA India
PETA India would make a perfect promotion partner for Black Panther. "How dare they cast a human actor to play the role of Black Panther?" could make for the perfect PETA outrage. Charges like species appropriation and the use of the word "black" as opposed to "hyper-melanistic" can do the film good. PETA can earn some more credibility by publishing a strongly worded article condemning the unfair demonisation of tigers through the villainous portrayal of Shere Khan in The Jungle Book, and Save The Tiger can also join the protest party.
Movie: The Great Khali biopic
Protestor: The Great Khali
The Great Khali, India's most famous WWE wrestler, likes to unwind at the movies when not fighting in a cage against The Undertaker. However, the wrestling superstar must have been shocked to hear the rumours about a biopic based on his life last year. When the film goes on floors, Khali can make a fiery speech in opposition to it, where he will probably sound like Chewbacca trying to sing Sukhbir. However, through his translators, Khali can make it clear that he is saddened by the casting choice of Sushant Singh Rajput, since Bobby Deol standing on the shoulders of Sunny Deol will make for the perfect cast.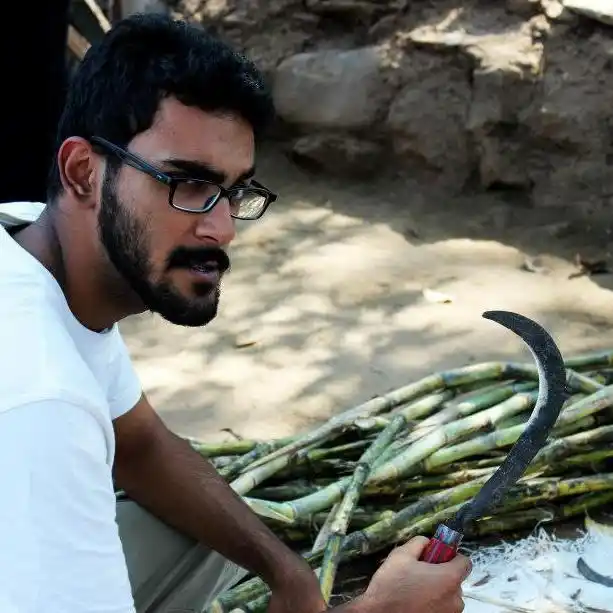 Dushyant Shekhawat really likes his mustache. He grew it himself. You can find him on Twitter at @SeriousDushyant.