From Raja Harishchandra to Padmaavat, Bollywood has a history of depicting its queens as either pious and uncomplaining, or rude and proud, waiting for the hero to tame their ego. Now that Kangana Ranaut's Manikarnika: Queen of Jhansi is due to release, can we hope to see more than a royal caricature?
Bollywood's penchant for period and costume dramas has conjured up countless queens and princesses, stretching back to its very first film, Raja Harishchandra, in 1913 – a time in film history when men played women. Here, Harishchandra's wife, Queen Taramati, suffers hardships and is wrongly accused of a crime. Its cinematic distinction aside, the film's leading lady would become the template for representing royalty: From Rani Rupmati (1957) to Padmavati, each queen who came after Taramati is just as pious and uncomplaining.
A plethora of historical and mythological dramas in the '30s and '40s enabled this archetype, dolling up royal heroines in fine regalia, and making them wax lyrical about "honour" and "duty". So when SS Rajamouli's South Indian fantasy epic Baahubali 2: The Conclusion (2017) hit theatres decades later, Bollywood went into a bit of a tizzy over the fierce feminism of Princess Devasena and Queen Sivagami. Indian cinema had finally found two truly empowered mainstream royal heroines who didn't merely exist for the men.
Devasena isn't just another action hero with exceptional combat skills, she's also compassionate, self-aware, and in control. And as regent, Sivagami is a strategic thinker who governs the kingdom of Mahishmati with unflinching fairness. Amidst the testosterone, blood, brawn, and bull fights, these steely women shine the brightest.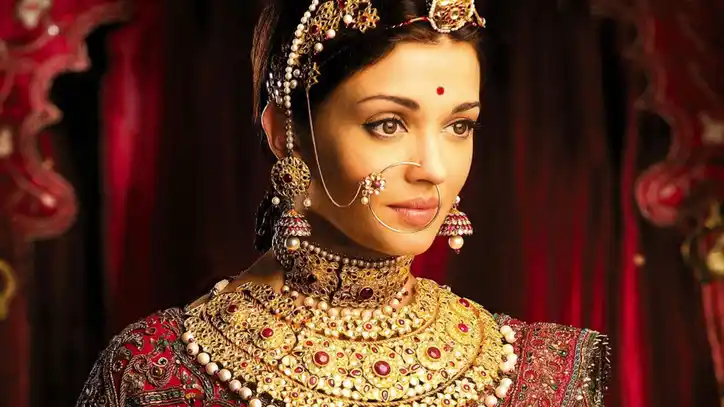 UTV Motion Pictures
The overwhelming response to Baahubali 2, even from Hindi-speaking audiences, is not surprising. For the greater part of Bollywood history, a queen's job was reduced to being in labour so that a diligent daasi can inform an anxious king, "Badhaai ho Maharaj, yuvraaj paida hue hain."
In classics like Manmohan Desai's Dharam Veer (1977) and Rajkumar Kohli's Gora Aur Kala (1972) and Raaj Tilak (1984), the queen is invariably a hapless maharani at the mercy of devious courtiers. Or, for a twist on the stereotype, she's the devious one, like the stepmother in Rajkumar (1964) who coveted the crown for her son, or the sadistic princess of Suryavanshi (1992) who enjoys throwing her suitors to man-eaters.
The weapon-wielding woman trope is often thrust into the plot, a feeble token to prove that the heroine isn't just a pretty face.
Naturally, these villainous queens are not spared from serving as a romantic trope in male-driven stories, where the hardened hero brings the bratty heroine into submission. Be it Aan (1952), Dharam Veer or Azaad (1978), every petulant princess worth her riyaasat has been humbled by the hero in the most masochistic manner. Somehow, she always falls for the hero after being abducted, bossed around, and manhandled by him. Because a woman's idea of getting wooed is exactly that.
Even contemporary Bollywood that should know better has done precious little to break these clichés. The weapon-wielding woman trope is often thrust into the plot, a feeble token to prove that the heroine isn't just a pretty face.
Would it be more effective to just write strong women characters? Well, yes, but tell that to last year's Thugs of Hindostan (2018), where Princess Zafira (Fatima Sana Sheikh) is a swashbuckling warrior who, for some reason, keeps getting rescued by the men. Or to Rani Padmavati in the epic Padmaavat (2018), who, despite being the badass princess of Sinhala, becomes a sacrificial pawn in a game between kings.  Clearly, little has changed in the decade since Jodhaa Akbar gave us an empress who is a skilled swordfighter and Akbar's equal in both wit and resolve, but whose biggest battle remains gaining a footing in the royal kitchen.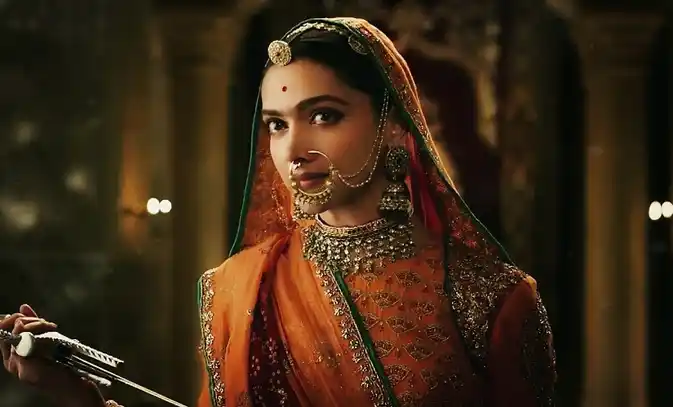 Viacom 18 Motion Pictures
And yet, as Baahubali proves, just a step outside masala Bollywood, authentic queens are not so hard to come by. Shyam Benegal's Zubeidaa (2001), for instance, offers up a rare leading lady: a free-spirited, Muslim divorcee and former actress who falls for a married Hindu Maharaja and becomes his chhoti rani, but is unable to mould herself to the confining life of royalty. Unlike Bollywood's other virtuous, self-sacrificing queens, Zubeidaa is passionate, agonising, and even embarrassing. In other words, a person.
Zubeidaa harkens back to a better time for the industry, when Gulzar's Meera (1979) brought to the screen a Hindu poet-princess who defied every convention of Rajput royal society. Meera sings and dances in public, keeps the company of other ascetics, seeks knowledge from a man of "lower" caste, and rejects the worldly notions of womanhood. She was followed by Kamal Amrohi's Razia Sultan (1983), who had a surreptitious homo-erotic relationship with her lady-in-waiting, Khakun (Parveen Babi).
Now that Kangana Ranaut's Manikarnika: Queen of Jhansi is on the horizon, can we hope to see more than a royal caricature? Or will it be another vociferous, hyper-nationalistic, election-year movie that forces us to wait patiently for Baahubali 3? If only Bollywood's filmi queens were as thought-provoking, subversive, and even discomfiting, as Devasena and Sivagami – who have much more to them than their glistening tiaras, politics of convenience, and speeches on aan baan shaan.

There's Master Bittoo, there's Master Raju, and there's Master Rajoo — who is not Master Raju and is Master Bittoo's big brother. The writer lives for random film trivia like this.