Barely three months after Race 3, Salman Khan has bankrolled another nightmare, by introducing his brother-in-law Aayush Sharma in the hope that he'll pass off as an actor. If this is not Being Inhuman, we don't know what is.
After inflicting Race 3 on us, Salman Khan is Being Inhuman by continuing the torture, this time by launching his brother-in-law Aayush Sharma as an "actor" in Abhiraj Minawala's LoveYatri. A film that is so unaware of its dangerously low IQ – stuck somewhere between underground and below sea level – that it believes calling its male lead "Susu" is the funniest thing in the world. It is even funnier than Sharma's stiff face, that seems like it's gone on a protest against itself. LoveYatri only breaks new ground everytime Sharma is on screen, because he determinedly redefines the definition of expressionless.
The plot is pedestrian: Susu, a man whose ultimate aim is to open a garba academy, spots Michelle/Manisha (Warisa Hussain aka collateral damage), a wealthy Londoner during Navratri and promptly falls in love with her. What follows is a close shot of Sharma falling on the ground with a thud. Yet for some reason, sticks and stones don't break his soul and he can't stop smiling. Forget the non-existent logic of this move, I'm not even sure that Sharma is in control of his own facial muscles at this point. Moreover, the film parades his lack of ambition as the greatest virtue ever, as if garba is the answer to global warming and #MeToo.
Garba Boy from Vadodara obviously has wingmen who are called Rocket and Negative, because that's totally the most accurate portrayal of how families in Gujarat name their kids. Urged on by his goofy uncle, a garba singer (Ram Kapoor) and his buddies, Susu gets Michelle to fall in love with him by dancing with her for nine days. Nau din, ladki in, basically. It makes as much sense as Sharma pretending to be an actor. I mean, at best, he can pass off as an Instagram influencer.
Trouble brews between them when Michelle's stomach revolts against Vadodara's culinary fare and she gets upset with Susu's brand of romance. Susu, who is incapable of understanding anything unless it's conveyed in garba, also accuses Michelle of being needlessly overeducated and proceeds to harass her. Clearly, Susu has valid concerns. Thankfully for the girl, her arrogant father (Ronit Roy) doesn't approve of Susu either – because he is poor – and she flies back to London. And does the most NRI Indian thing ever: date a British guy.
But ultimately, it is a film so excruciatingly awful that it makes the three-hour shitfest that is Race 3 look inoffensive.
But homeboy Susu doesn't lose heart. Like a true free-spirited man, he refuses to understand what a "No" really means and takes the rejection as a challenge. So he lands up in London and ends up achieving what British Boy can never give Michelle: A garba performance on London Bridge. Before you roll your eyes, allow me to present this great nugget of romantic wisdom from the film: "Love is like a SIM card. Whether the phone is expensive or cheap, the SIM remains the same". Mind = Blown  
At one point, just when Susu is about to give up his quest to manipulate a disinterested woman into loving him, his uncle comes to his rescue. He gives him examples of Bollywood's great lovers – Salman Khan from Tere Naam, Aamir Khan from Qayamat Se Qayamat Tak, and SRK from Veer Zaara – to motivate him to not give up on his love. I was eagerly waiting for Susu to be taken to a mental facility alà Salman Khan in Tere Naam, except that never happens.
Instead, he ends up wooing Michelle with a moving speech about garba being the inspiration for all dance forms. This goes on for more than two hours. At this point, I hope we can all unite and guarantee that the next time Salman Khan wants to launch his sister's daughter's dog's toy, he is forced to pay a hefty fine first. Even though, by bankrolling LoveYatri, Bhai is at least creating more jobs than Modiji.
But ultimately, it is a film so excruciatingly awful that it makes the three-hour shitfest that is Race 3 look inoffensive. Perhaps this was Bhai's plan all along? Who knows? Everything could have been planned.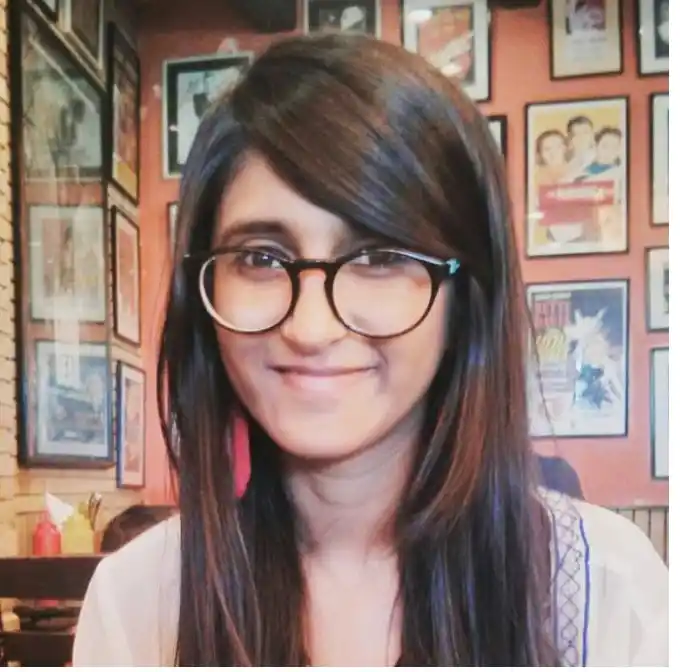 When not obsessing over TV shows, planning unaffordable vacations, or stuffing her face with french fries, Poulomi likes believing that some day her sense of humour will be darker than her under-eye circles.