Who'd have thought that KRK of the nonsensical reviews fame would actually make sense in a time of political crisis? And Kartik Aaryan would get a thumbs-up from India's liberals?
Watching the Dharma-Barjatya brand of family drama growing up, led me to believe that what you saw on screen was what our heroes and villains were like off it. In my head, Shah Rukh Khan would spread his arms on any busy street with rush-hour traffic as Mitwaa played in the background. Alok Nath could never do any wrong. Paresh Rawal was a brilliant man who questioned religious orthodoxy. Ashutosh Rana and Sushant Singh were always the bad guys going around extorting money. Ranbir Kapoor was the overgrown child. Okay that last one might be true but the rest have got me questioning my entire childhood over the course of #MeToo, CAA-NRC-NPR, and what has generally been a taxing political time.
For the last week or so, I've been grappling with whether or not to listen to Tanha Dil while nursing a confused heart. The singer Shaan recently tweeted the magic sentence to which the only reaction can be a facepalm: "Why are you discussing NRC when I'm talking about CAA?!" Shaan, oh, Shaan. Why would you put yourself on the road to Bigg Boss?
A fair number of celebrities have spoken out against the violence at JNU and Jamia and the discriminatory CAA. But they are the usual suspects – Swara Bhasker, Anurag Kashyap. Deepika Padukone didn't have much to say about the CAA, but she did join the student protesters at JNU on January 7, merely days before the release of Meghna Gulzar's Chhapaak which she has co-produced. And then there were those who didn't even make our radar, but surprised us with their brave stand.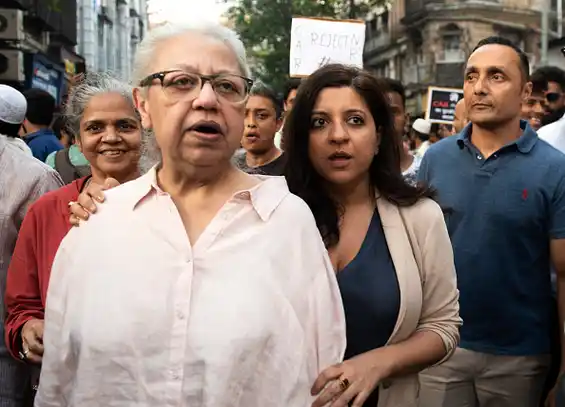 Bollywood actor Rahul Bose and Zoya Autcher gather to protest against CAA and NRC at August Kranti Maidan on December 19, 2019 in Mumbai, India.

Photo by Satish Bate/Hindustan Times via Getty Images
John Cusack, India Loves You
Even before Bollywood's public relations teams got to work, American actor John Cusack (2012, High Fidelity) tweeted an anti-fascist quote by the establishment's favourite enemy, Arundhati Roy, and expressed solidarity with students while condemning the police action at Jamia Millia Islamia.
"Fascists in India trying to set students against each other – To cover for the economic collapse of demonetization but they are standing together in solidarity with their Muslim brothers & sisters – this is fascism everywhere – them or us.
– Arundhati Roy"
John Cusack, not a politician or a historian but an actor. His political activism in the West – he met NSA whistleblower Edward Snowden with Roy, speaks regularly on human rights, government transparency – has been unstoppable. And his constant support for India over the past few months, even as the diaspora remains largely mum, has indeed been heart-warming. A hero unlike anything we see in Bollywood these days. 
My Name is Khan, and I'm Not SRK or Aamir
True that, surprisingly the only Khan who actually said anything that wasn't along the lines of "I don't know the situation well" was Kamaal Rashid Khan – yep, KRK of the senseless reviews fame. His tweet from January 10 says, "It's highly objectionable if goons r not arrested after 5 days of the incident also, who are responsible for #JNUViolence whether they are from right wing, left wing, centre wing or mars wing. If goons r not arrested means govt is saving criminals which is really bad for society."
Surprisingly the only Khan who actually said anything that wasn't along the lines of "I don't know the situation well" was KRK.
A public figure who gets into unnecessary Twitter spats with celebrities, refers to a woman as "battakh ke hoth wali chipkali", and doesn't stop there is the last person to seek a sane political opinion from. But we can't wholly dismiss his surprisingly lucid comments on JNU, can we?
No King of Bollywood, Yet a Samrat
The real Khiladis and Badshaahs have been conspicuous by their absence and that's when a Samrat took a stand. Pulkit Samrat, the actor from Fukrey, was last in the news when someone asked him if he was having an extramarital affair with Yami Gautam. 
Samrat emerged as an unexpected ally as CAA and NRC protests spread across the nation. He might not have said something original but he has consistently shared relevant information by retweeting to his 400,000+ Twitter followers. One, I hadn't expected Pulkit Samrat to have clout, two, I definitely didn't think he could make progressive use of it, given his career is still work-in-progress and he once had a brother-in-law in Salman Khan.
The Other Chopra
Parineeti Chopra continues to be questioned on Priyanka Chopra Jonas' silence on the CAA, but that did not deter her from stepping up and stepping out from under her famous cousin's shadow, and in no unclear terms, condemn the police action on Jamia and Aligarh Muslim University students. "If this is what's gonna happen every time a citizen expresses their view, forget #CAB, we should pass a bill and not call our country a democracy anymore! Beating up innocent human beings for speaking their mind? BARBARIC."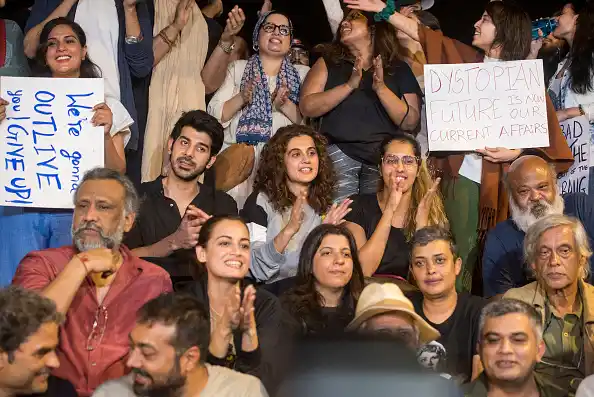 Bollywood filmmakers Anubhav Sinha, Zoya Akhtar, Vishal Bhardwaj, Anurag Kashyap, actress Taapsee Pannu and others participate in a peaceful protest against the attack on New Delhi's Jawaharlal Nehru University campus, at Carter Road, on January 6, 2020 in Mumbai, India.

Photo by Satyabrata Tripathy/Hindustan Times via Getty Images
Parineeti ya, we don't want to say we told you so, but we had you figured for an anti-national from Namaste England itself.
Kartik Aaryan Ka Punch-nama 
Kartik Aaryan has redeemed himself. He surprised all his liberal critics, who've been calling him out for his misogynistic roles, when he spoke up against the JNU violence. A frustrated Rajjo in Pyaar Ka Punchnama, a spiteful Sonu in Sonu Ke Titu Ki Sweety and most recently, a philandered Chintu Tyagi in Pati, Patni Aur Woh, Aaryan's characters are all literally the same whiny, sheltered, self-centered man from the Hindi heartland. So if Chintu Tyagi is standing up and saying, "The way things are happening, this is not our country," then shit must be getting real.
Special mention: Who'd have thought our good old giggly Juhi Chawla would be a closeted RSS supporter?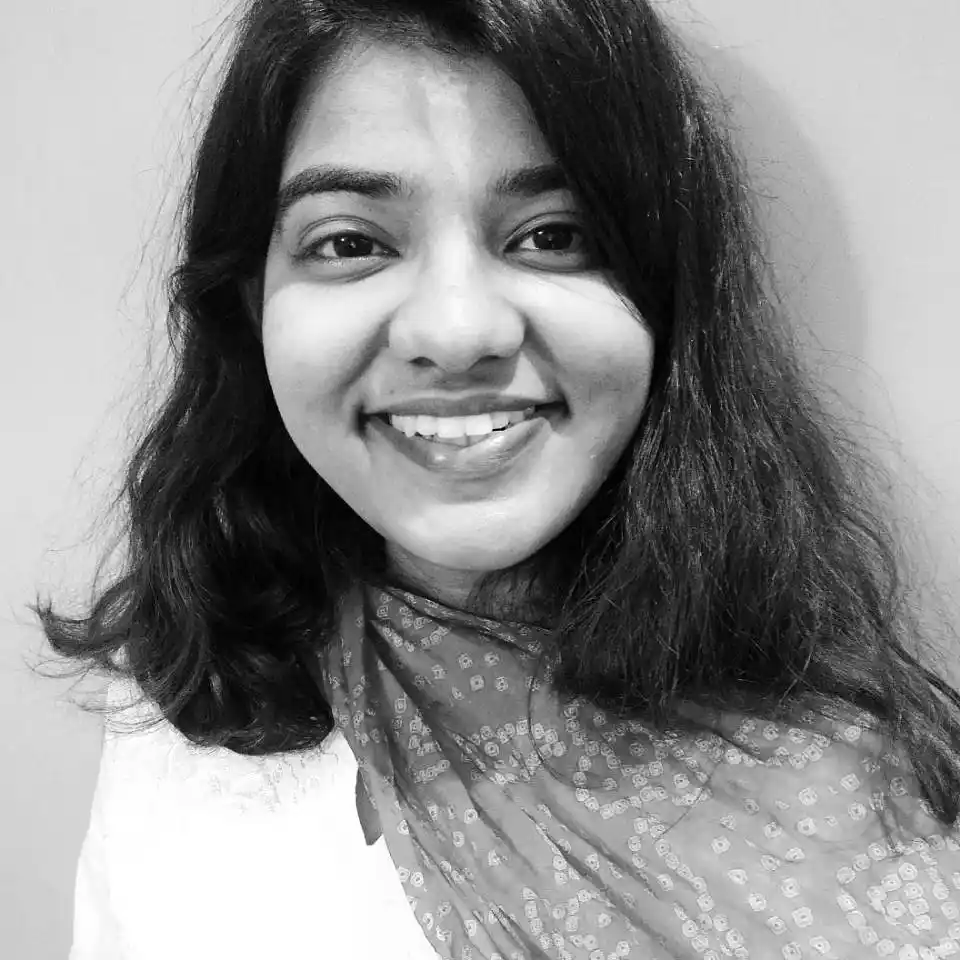 "The fact that there are more A's in her name than in her marksheet suggests that she should have been a writer who crunches numbers and not a number cruncher who writes."