As a proverbial star kid struggling to land five lead roles, we have only one guardian angel. He's the man who taught us that all heroes don't wear capes – some wear Manish Malhotra suits.
Hello, it's me. The bane of Bollywood's existence and the opportunity-snatcher for every outsider: the proverbial star kid. Today is an auspicious day for my #squad in Bandra, for it's the day we celebrate the existence of our guardian angel. The man who taught us that all heroes don't wear capes – some wear Manish Malhotra suits. We know not where he comes from (Carter Road? Malabar Hill?), but he is the hero we star kids have always needed.
His name is Karan Johar. They say "johar" means jewel but for us, he's a "johari". In the desolate coal mines of Bandra and Juhu, he is the only one who can sniff out potential film stars based on how silver their spoons are.
When we didn't have him, we were all bereft: We could afford only one penthouse. Moved by our plight, it was this humanitarian who thought, "Why not make films for NRIs, who buy tickets in dollars and pounds?" He unknowingly freed us from the clutches of the underworld that had taken over Bollywood, using it to launder its ill-gotten money. Next were the dark forces who believed that telling original stories, and doing away with needless item numbers would elevate the reputation of the Hindi film industry.
But he refused to budge, single-handedly, and fearlessly fighting them all with needless movie franchises.
Don't be mistaken. KJo wasn't always sympathetic to the misfortunes of every star kid. Initially, he'd only prefer working with the Khans, Kapoors, and Mukherjis. But that changed when his dear friend, Abhishek Bachchan's career was failing. To this day, KJo regrets not coming to his rescue. "If only I'd cast him in K3G or Kal Ho Naa Ho. If only I'd made KANK or Dostana sooner. If only I'd put him in the 'Best Actors' rapid-fire question on my show…"
Guilt threatened to consume him. That was the moment that changed KJo's life for he decided two crucial things. First, that every star kid deserved a 50-crore launch (regardless of the number of expressions their faces were capable of producing). And second, that every star kid deserved a 50-crore re-launch, should the launch fail. They deserved to be talked about, hyped up, and turned into stars at any cost. Unless they had tacky hairstyles like Harman Baweja or questionable beliefs in numerology like Jackky Bhagnani.
Never again would he discriminate between Varun Dhawan and Tiger Shroff. Never again would he think that Alia Bhatt was less deserving than Kareena Kapoor, unless she lost weight like Bebo. He pushed the audience's patience to limits hitherto unknown by backing a film directed by Manish Malhotra's nephew and starring both Imran Khan and Sonam Kapoor. With Ayan Mukerji, he showed the world that he was willing to give star kids opportunities behind the camera as well. By casting Aditya Roy Kapur in his film only when his brother became an established studio head and married a talented actress, KJo also proved that as long as actors had famous family, the path to Dharma was always open to them.
As long as actors have famous family, the path to Dharma was always open to them.
KJo's greatness also stems from the fact that he didn't half-ass anything. He knew that for a star kid to be taken seriously, appearing only on the big screen wouldn't be enough. They needed to be talked about on the small screen as well.
Just for our lifelong promotions, he created Koffee with Karan. Haters called it a mutual masturbation society but the righteous KJo had the force of modern feudalism and clever propaganda on his side. He called us on his show and curated our dull asses to make us look funny, talented, and relatable. In fact, he was at the forefront of the mission to prove that us star kids have the same struggles as outsiders.
When critics said that we couldn't act, he showed the world our chiselled abs. When we struggled to emote, he assured us that lip-syncing to Vishal-Shekhar and Arijit Singh will cover everything up.
Unfortunately, his fight wasn't without roadblocks. His enemies pounced on the smallest of mistakes he made, like the time when he mistakenly cast a talented Khan from across the border. The humble KJo told them that to err is human, but they wouldn't let him live this down. They made him publicly apologise for this grave error and he eventually vowed that he'd never work with talented actors again.
Once upon a time, star kids were rare. But now, every lane in Bandra has one. Since the ill-fated day when a certain dark force spearheaded a hateful accusation of "nepotism" against KJo, things have gone downhill for us. No longer do we have the luxury of umpteen chances or choices. In this unfair world, all we are afforded is a paltry five lead roles in the first three years. And, if each of those films are complete commercial disasters, we have to suffer the humiliation of playing supporting roles for the next five years.
We had all but resigned ourselves to a life of misery, but KJo still had our back. Like a messiah he came, showed his mighty middle finger to the certain dark force that made him learn a new word (nepotism) and declared that as long as he was alive, he would take care of every star kid ever born.
Boney Kapoor's daughter and Shahid Kapoor's half-brother want a launch? He'd do it in one film. Ranbir Kapoor needs a box office success and Ayan Mukerji wants to work again? He'd back a big-budget fantasy trilogy. Tiger Shroff wants to add the multiplex audience to his fanbase? He'll rebrand and relaunch him in Student of the Year 2. In fact, word is that he's already promised to make SOTY 19 to launch AbRam, Taimur, and Aaradhya together.
Basically, KJo spelt it out like no one did. It is all about loving your parents. Who'd give a fuck about us otherwise?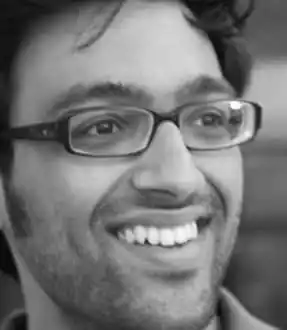 Bhaskar Chawla is a writer, and a lifelong student of screenwriting. He writes about cricket, cinema, television, and life in general. His favourite thing in the world is common sense.