Shah Rukh Khan is looking forward to capping off the year with Anand L Rai's Zero. But in an age when Bollywood seems to have found new King Ks – in Vicky Kaushal and Ayushmann Khurrana – is the original King Khan's dominance over our hearts and screens under threat?
It's been a fascinating year for Bollywood. Deepika Padukone and Ranveer Singh started off the year with Padmaavat – that defied Karni Sena's numerous threats and box-office expectations – and are ending it with a big fat Indian wedding. Veere Di Wedding, a film made by women and for women, found more takers than Race 3, a Salman Khan vanity show packaged for the over-populated Bhaiverse. In between, a horror comedy became the flavour of the season, while audiences guaranteed that the statute of limitations on doing a Namaste to England finally expired.
In fact, this year is proof that Bollywood is finally responding to some long overdue overhaul. And this change is telling in the year's two biggest winners as well: Actors, who haven't been cocooned in Karan Johar launchpads or met Bollywood's standards of attractiveness. Instead, they're two unassuming men, who've shattered the romanticised idea of a leading romantic hero: Vicky Kaushal and Ayushmann Khurrana.
Between them, Kaushal and Khurrana have given Bollywood four box-office successes and everlasting proof of their chameleon-like ability to sink into characters distinctly different from their previous outings. To put it simply, 2018 has begun, ended, and relied on both these acting powerhouses, even though it's also a year that comprises ambitious film outings by the three Khans. Especially Shah Rukh Khan, Bollywood's beloved King of Romance, who's looking forward to capping off the year with Anand L Rai's Zero.
In 2018, SRK – who turns 53 today – has aged just a wee bit. The salt n pepper feels as familiar as his glorious dimple and the actor is just as capable of giving our hearts a flip, as he did a decade back. But in an age when Bollywood seems to have found its new King K – in a Khurrana and a Kaushal no less – is the original King Khan's dominance over our hearts and cinema screens under threat?
Kaushal and Khurrana are just products of their age – the way Shah Rukh once was.
Irrespective of whether you're a fan or not, you can't deny that SRK was born to be Bollywood's king of romance: If "Aur paas" can still manage to speed up our heart rates then "Palat, palat, palat" and his outstretched arms have the power to reduce grown women to giggly, blushing schoolgirls. For a long time, we've blindly assumed that SRK would forever remain the undisputed romantic hero – one who'd keep discovering newer ways of big-screen romance. But even years later, the ageing Khan's romantic rulebook includes the oft-abused templates: outstretched arms, irresistible charm, and romancing actresses 20 years younger. And as evidenced by last year's disastrous Jab Harry Met Sejal, even the title of King of Romance comes with an expiry date.
As a result, SRK's fandom was left oscillating in a deep well of confusion. Just like the actor's film choices in the last few years, which ranged from playing an anti-hero (Raees), a goofy romantic one (Happy New Year), an intense romantic (Dilwale, Jab Tak Hai Jaan) to a troubled one (Jab Harry Met Sejal), a superhero (Ra.One), and an ambitious double role of a commoner and a hero (Fan). And yet, his last superhit was in 2014.
In the last few years, Khan's dwindling relevance as a romantic hero has rested on his larger-than-life legacy. The baggage of being SRK has ensured all his newer roles are almost always laced with indulgence (he literally played himself in Fan) and hat-tips to his older films. The actor's legacy that spans multiple decades and mediums, is in a way his unfortunate shield – one that retrofits unconventional storylines, performances, or projects into the predictable and recognisable brand of Shah Rukh Khan. It's why even the most die-hard fan of the actor is now just in love with the idea of SRK and not the actor.
It's exactly what has propelled Khurrana and Kaushal's meteoric rise as Bollywood's romantic heroes. The two veritable outsiders are as yet, actors devoid of baggage. It's why they come off as actors who have nothing to lose – ones who get into the skin of their characters with sincerity, as if they are aware that it might be their last role.
The new-age romance of Khurrana and Kaushal is believable, and yet impossibly romantic. Unlike SRK's brand of excess, their romantic outings revel in the little things. Like Sanjay Chaturvedi (Kaushal in Love Per Square Foot) dreaming of owning a house in Mumbai and then realising that any dream is better when fulfilled together. Or Nakul (Khurrana in Badhaai Ho) blaming his affectionate parents for him being a disinterested lover and Aakash (Khurrana in Andhadhun) not shying away from using trickery to gain the affections of Sophie (Radhika Apte).
Kaushal and Khurrana are just products of their age – the way Shah Rukh once was. In the efficient hands of Khurrana and Kaushal, the new-age romantic hero is flawed and struggles with emotions. He also doesn't stretch his arms, except ironically. The only question is, with Khurrana and Kaushal's debut on Koffee with Karan just a few weeks away and the anticipated Zero, a month away, can SRK step into their shoes as easily as they've stepped into his?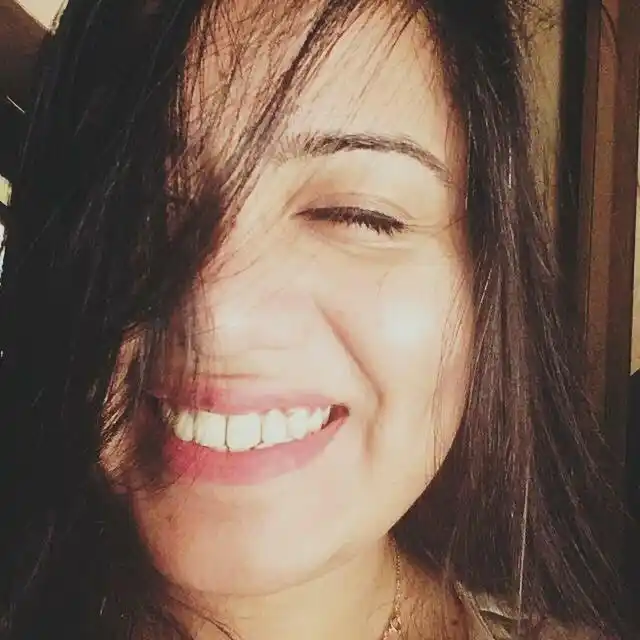 Kadambari is a Lucknowi by heart who breathes Mumbai from the soul and jams on anything Bollywood.