Karwaan has its share of shortcomings but it is resolutely modern – by emphasising that a girl and a guy can just be friends. This road-trip film is also proof that you can find yourself without letting a manufactured love story derail it.
At one point in Akarsh Khurana's Karwaan, Avinash Rajpurohit (Dulquer Salmaan) tells 18-year-old Tanya (Mithila Palkar) that photographing is about capturing a moment, and not "creating a moment out of everything" unlike what Instagram addicts tend to believe. Somehow, it's also the best way to describe the film because through its 120-minute-long runtime, Karwaan ends up doing a bit of both.
In this scene for instance, it captures a clever generational divide between a world-weary, lonely, and almost judgemental 30-something, who's slowly becoming a mirror image of his father, and a millennial, who's stuck to her phone, and whose default currency is rebellion. But it also generates tender moments out of such a simple exchange: shy smiles, awkward body language, and a chance at expression.
That's not to say that Karwaan is flawless – it falters in a few places, especially in its first hour when it desperately tries to manufacture comedy in unfunny situations: Like Shaukat's (the inimitable Irrfan Khan) – a vagrant car mechanic – needless monologue with foreign tourists where he accuses them of not showering. Or milking his orthodox stance on Tanya's "short clothes" as humour. There's a badly used triple talaq reference and a needless sub-plot with gangsters that I suspect only exists so that Irrfan can steal the scene with his deadpan eccentricity. It's hard to fault a director for wanting to include more scenes with an actor who squeezes laughs from the oddest of scenarios, glances, and lines such as "Maiyyat pe romance matt kar."
Despite its shortcomings, Karwaan still manages to be outlandishly novel. It's a feat, considering how cliched road trips can feel in Hindi films. Take Irrfan's filmography (Piku, Qareeb Qareeb Single) and Dulquer's career (Neelakasham Pachakadal Chuvanna, Kali, and CIA: Comrade in America) for instance. But Karwaan, essentially a meditation on mortality, grief, and letting go, feels like an ingenious set up that births a terrific coming-of-age drama. Much of it is because Khurana lets the road trip take centrestage (Avinash Arun's cinematography is dreamy) and derives warm-hearted vignettes from it.
For a film that was stuck in the works for years, Karwaan is resolutely modern – by emphasising that a girl and a guy can just be friends. Avinash and Tanya are two lost souls who find clarity and closure through each other. But the film doesn't exploit their connection as a licence to make them fall for each other, even though they share an infectious chemistry. She's consistently mistaken as his girlfriend, despite their glaring age gap, and they fight and make up.
The temptation to turn a budding romance into a plot point must have been overwhelming. Tanya could easily have transformed into a manic-pixie dream girl, à la Anushka Sharma in Jab Harry Met Sejal and Katrina Kaif in Zindagi Na Milegi Dobara. But the fact that she doesn't is utterly refreshing and a memo Bollywood could do with. Karwaan is also proof that you can find yourself, learn about life and your family, without letting a manufactured love story derail it.
Karwaan also has a mature and thoughtful scene between two former lovers. The premise is incredibly progressive as well: A husband invites Avinash, his wife Rumana's (Kriti Kharbanda) old lover into their house so that she can find some closure. She, on the other hand, has already forgiven Avinash for the rejection years ago, and instead teases him about his dismal skills at bidding adieu. And when they finally part, the camera trains its lens on their warm hug – as much a memento of the passing of time as of the film's depth.
But Karwaan reserves its warmest strokes for its familial narratives. Despite being a film about estranged and dead fathers, it focuses on what it takes to be a parent. And, the lessons that our parents' death inevitably etches onto our lives. For Tanya, it's a carefree attitude; for Avinash, it's the realisation that his father was so engrossed in being a parent that he never got the chance to just be his father. And for Shaukat, it's an innate need to be the saviour.
In doing so, Karwaan leaves you with a touching upshot: That the road to self-discovery is incomplete without passing through the memories of our parents.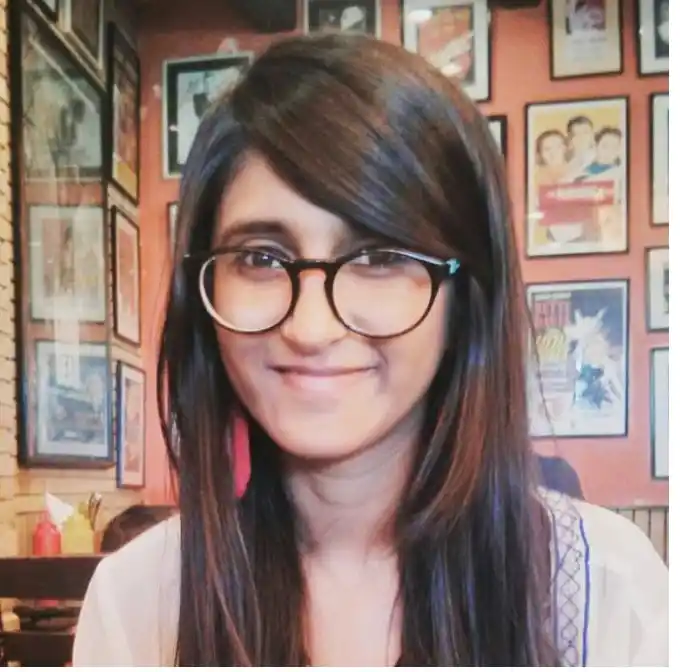 When not obsessing over TV shows, planning unaffordable vacations, or stuffing her face with french fries, Poulomi likes believing that some day her sense of humour will be darker than her under-eye circles.