So inextricable is Kareena Kapoor Khan from Poo and Geet, that even after two decades of Kabhi Khushi Kabhie Gham and a decade since Jab We Met, we are still searching for that precise point where she stopped being herself and started being the two women with an exaggerated zest for life and their own existence.
In the season finale of Koffee with Karan last year, Karan Johar asked Kareena Kapoor Khan, who came on the show along with Priyanka Chopra Jonas, if Kartik Aryan and Sara Ali Khan would make a great pair. In keeping with the playful tone of the show, Khan replied in the affirmative: She added that their match would work more so given that Sara was "classy" and Aryan was "massy," a combination that according to the actress was tried and tested. Jonas posed a follow-up question: Was she implying that Aryan is not classy? There's a two-second pause, Khan widens her eyes when she realises what Jonas is actually trying to get her to say, flashes a smile, and goes, "But Sara is classy," emphasising her point in a roundabout way.
This moment captured on national television, delivered with an animated brashness and a strain of snootiness, is classic Kareena Kapoor Khan, an actress known for not making any effort to adhere to celebrity blandishments. How she manages this specific instance of speaking her mind without making it come across as a nasty insult, is also classic Poo and Geet, two of the most enduring characters in her filmography.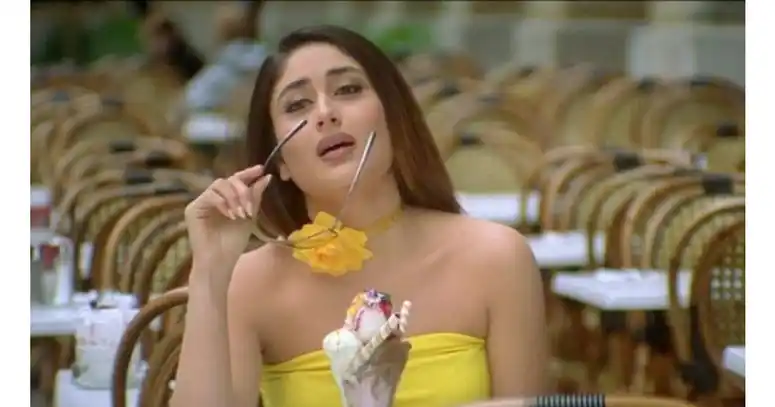 Dharma Productions
The candidness without any regard for consequences is at par with what one would expect from Geet, "a Sikhni from Bhatinda" and it's impossible to watch this episode and not have a mental image of Poo going "Minus!" in your head. So inextricable is Khan from them that even after two decades after Kabhi Khushi Kabhie Gham and a decade since Jab We Met, the world is yet to stop searching for that precise point where she stopped being herself and started being Poo and Geet, two women with an exaggerated zest for life and their own existence.
20 years of Kareena Kapoor Khan
This month Khan, who debuted with a seemingly unlikely launch vehicle, JP Dutta's quasi-tragic Refugee completes 20 years in the film industry. She'd backed out of the flashier Kaho Naa… Pyar Hai for her debut. Khan, who continues to enjoy the same kind of adulation today as she did at the peak of her career, has a frustrating filmography.
Her initial films – hero-led, romantic outings – had the actress shrink herself to accommodate the male lead despite outshining them with her sheer screen presence (Yaadein, Khushi, Main Prem Ki Diwani Hoon). A major chunk of her filmography is also littered with commercially and conventionally "safe" films – big-budget Khans-led studio outings where she essayed underwritten love-interests (Don, Ra. One, 3 Idiots, Bajrangi Bhaijaan). 
In fact, her risk-averseness is so acute that the few times that she chose to challenge herself in her two-decade long career can be easily counted on your fingers. There's Omkara, Ek Main Aur Ekk Tu, Udta Punjab, Kurbaan, and Talaash. Even so, her most tremendous turns are accompanied by a nagging realisation of watching Kareena Kapoor Khan "perform" a character far removed from her own reality. Khan's acting is by no means laboured, but at times her process of inhabiting a role isn't entirely invisible to the viewer.
It's perhaps why two of the actress' most natural, fuss-free performances remain Poo and Geet, characters that are essentially synonymous with the persona of Kareena Kapoor Khan – larger than life, occasionally superficial and skittish but endlessly entertaining. You may not necessarily be inclined to pick Poo and Geet as two of Khan's supreme performances but they are without a doubt, her greatest hits. Are we deriving satisfaction from these performances because the actress is pitch-perfect and hardly misses a beat while essaying the two characters or is it because she really is them? The fact that we know and simultaneously don't know forms much of the charm of the Kareena Kapoor Khan experience.
"Main apni favourite hoon"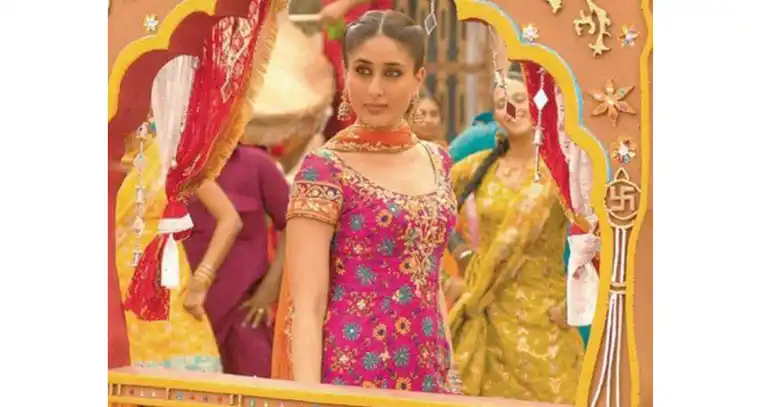 UTV Motion Pictures
Pooja Sharma and Geet Kaur Dhillon are both headstrong women whose chirpiness borders on being annoying. On paper, they seem easy characters to emote, evidenced by the fact that countless filmmakers have, over the years attempted to capture the essence of both Poo and Geet (including Imtiaz Ali himself). But these are roles that are deceptively: Poo's off-hand mention that it's not her problem if all eyes are on her at a temple instead of god, Geet admonishing a police-officer ("Nalayak! Wardi utar ke phenk do") in the middle of a chase scene requires not only a skilled actress but also the weight of a solid personality who can effortlessly make the viewer invest in the person saying these lines.
In Bollywood, this kind of metatextual casting where an actor's real-life persona informs a performance so much that the lines between actor and character blur is employed only for male actors. Think Salman or Shah Rukh Khan, Akshay Kumar, and of late Ayushmann Khurrana. But in an industry where actresses are still subservient to their male counterparts, it is to Kareena Kapoor Khan's credit that characters are imagined around her. And so we continue to watch Poo and Geet with our eyes glued to the screen, memorise their dialogues, and breathlessly echo them with a fervent devotion.
Most actors go through entire careers with one goal: to be part of outings that will outlive them and be regarded as cultural touchstones. But with Kareena Kapoor Khan, in and as Geet and Poo, are instances where the films come second – her performance is the cultural touchstone for an entire generation.
If you've exhausted your quota of rewatching Kabhi Khushie Kabhi Gham and Jab We Met, try:
Ek Main Aur Ekk Tu: The irony is that one of Kareena Kapoor Khan's underwatched outings features one of the best performances of her career. Shakun Batra's near flawless debut that put a refreshing spin on the Hindi romantic comedy, utilises Khan not as a leading lady but as a lead actor who doesn't have to behave like a hero to be one. The film is a worthy indication that both the movies and the actress might be ready to grow up.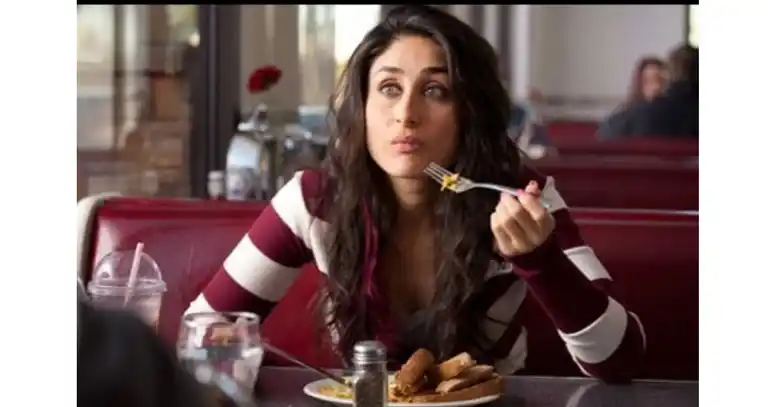 UTV Motion Pictures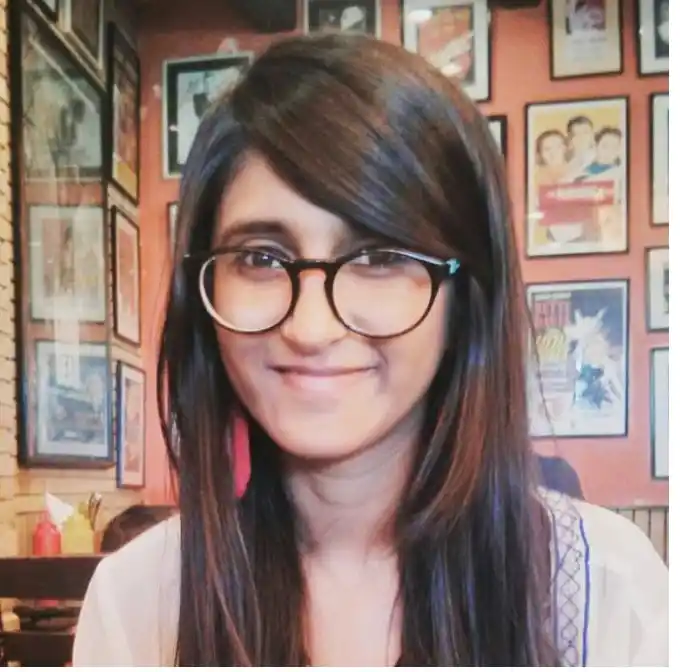 When not obsessing over TV shows, planning unaffordable vacations, or stuffing her face with french fries, Poulomi likes believing that some day her sense of humour will be darker than her under-eye circles.