Even though the legendary Soorma Bhopali role immortalises him, Jagdeep was much more than just the funny guy in that comic subplot. He became the humorous voice in hysterical melodramas, he was the quintessential "hero ka dost" or the solid sidekick propelling the story forward with his bumbling ways, making the lead's exasperatingly flawless personality tolerable.
One of my vivid Rangoli-watching memories is a haunting black-and-white melody "Mere Mehboob Na Jaa" by Suman Kalyanpur (Noor-Mahal, 1965) that often played on the popular Doordarshan show. In the song, a mysterious lady in white walks the corridors of a dilapidated mansion with a candle, while a frightened but curious man follows her around. I must have been seven or eight when I first saw the song on TV and despite its eeriness, I'd be intrigued. I would always wait for the part where the camera focussed on the infatuated follower – a googly-eyed man with striking facial expressions that conveyed a gamut of emotions: fear, apprehension, curiosity, and bewilderment. Almost like watching an animated character. This unmissable actor was Jagdeep, the Hindi film veteran always remembered for his wildly expressive face and innate comedic flair, who passed away earlier this week.
Born in pre-Independence India, Jagdeep's showbiz journey began in the '50s as a child artist. In a long and illustrious career spanning six decades, he made a successful transition from child actor to a promising young performer to a dependable supporting star with a host of memorable characters in his repertoire. Before he found his groove in comedy, Jagdeep like many character artists of his time had lead role aspirations. Noor-Mahal was one of the few films where he got to play the hero's part.
From child artist to comedic genius
Jagdeep's spell as a child actor was abundantly prolific. His film career took off under Bimal Roy, KA Abbas, Guru Dutt, some of the greatest filmmakers of that era. That the youngster had a natural charm and screen presence, helped.
Whether it was Roy's masterwork Do Bigha Zamin (1953), Abbas' critically feted Munna (1954), or Dutt's noir classic Aar-Paar (1954), Jagdeep's characters symbolised the defiance of the marginalised trying to survive an insular city life. As the street-smart shoeshine boy, Lalu Ustaad in Do Bigha… who wears his hand-to-mouth existence good-humouredly, he takes a migrant boy Kanhaiyya (Master Rattan Kumar) under his wing and trains him to be clever about his job and not get exploited.
Similarly, Munna's Lakhiya pastes posters on walls for a living, while Aar-Paar's curiously named Elaichi does several odd-jobs to last – each of these characters speak of the harsh realities of those living on the margins.
Humour was intrinsic to Jagdeep's roles. By the mid-'60s, the actor's profile as a comedian had started developing. Family entertainers Brahmachari (1968) and Teen Bahuraniyan (1968) presented him as a new entrant in the Hindi film comedy scene ruled by his industry seniors like Johnny Walker, Agha, Dhumal, and peers like Mohan Choti and Mehmood among others.
This was a time in Hindi cinema when a comedian's track was integral to a film. Whether the narrative truly needed it or not is another matter. Usually, songs and light-hearted sequences were added to give the audience a breather from the two-hour plus movies with drama-heavy plots and filmi twists. As opposed to Walker's "common man" persona and razor-sharp witticisms, and Mehmood's boisterous flamboyance, Jadgeep banked on goofiness. Many of his roles had him playing a lovable clown who lands in a soup, and gets out of it with hilarious outcomes.
It would be with the role of the fibber extraordinaire Soorma Bhopali in the 1975 blockbuster Sholay that Jagdeep would find phenomenal fame. In a brief appearance, the actor is a scintillating showcase of pure comical genius. The splendid Bhopali accent, Soorma's excited body language aided by Salim-Javed's uproarious dialogues have since turned the character into a major pop culture icon.
In a brief appearance, the actor is a scintillating showcase of pure comical genius.
More than just the funny guy
Even though the Soorma Bhopali act immortalises him, Jagdeep was much more than just the-funny-guy-in-that-comic-subplot. The oddball characters he often portrayed perfecting various accents and mannerisms became a glowing addition to a film's lineup making him one of the most sought-after character actors over the decades. Moreover, his ability to carry off emotional scenes and dramatic bits also made him a more viable option with the filmmakers.
His talent shone through roles as diverse as the clumsy dacoit Machchar Singh in Purana Mandir (1984), a caricature of his Sholay co-star Gabbar Singh; the hero's quick-thinking friend in the Rajshri hit Dulhan Wahi Jo Piya Man Bhaaye (1977); or the quirky cop obsessed with eating boiled eggs in action thriller Khoon Khoon (1973); or even as the tattletale baddie in the nondescript Mandir Masjid (1977).
As far as comedy goes, Jagdeep created a brand for himself that could be both subtle and sparkling as the role demanded. He became the humorous voice in hysterical melodramas, the original "hero ka dost" who propelled the story forward with his bumbling ways, making the lead's exasperatingly flawless personality tolerable.
In the cookie-cutter films of the '80s, Jagdeep too became a part of many forgettable fares and by the '90s, the actor had slowed down his pace. Now in his fifties, he essayed kooky father and uncle roles. Hindi cinema, too, was gradually moving away from the run-of-the-mill stories and familiar tropes.
As the lines between heroes, villains, and comedians blurred, the allure of the comedy star and other such defined cinematic categories diminished. Kader Khan and Johnny Lever would be the last few film comics who commanded a fan following and screen presence. By the turn of the century, the rise of television comics, and later stand-up acts, ensured that the public had many more comedic options to look forward to.
Today, when the audience is inundated with viewing choices — including web shows, funny shorts, and viral videos — there are times when the familiarity of the old and the predictable feels comforting. So each time Sholay or Andaz Apna Apna are playing somewhere, one feels compelled to watch the punch line land or chuckle at the same joke. Because sometimes theatrics, a wacky scene or a throwaway line are all the cheap thrills one needs.
And an artist like Jagdeep excelled at that. Sample this line from Khoon Khoon: "Maine toh sirf drum maanga, aap toh garm ho gaye!" Silly wordplay like this can work only with a performer of Jadgeep's calibre and candour. As one of the last vestiges of the old Hindi cinema as we knew it, Jagdeep's passing is a time to remember and appreciate high-impact performers who worked hard to provide comedic relief in intense stories of over-the-top mainstream cinema. He may have left, but for a Hindi film lover, he's never really gone.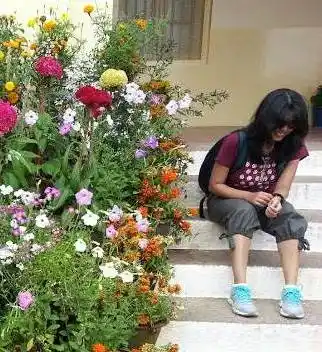 There's Master Bittoo, there's Master Raju, and there's Master Rajoo — who is not Master Raju and is Master Bittoo's big brother. The writer lives for random film trivia like this.