In 2019, there is no reason that an unfunny, sexist film like Jabariya Jodi should get backed by a mainstream production house. The Parineeti Chopra and Sidharth Malhotra-starrer is replete with crass gags on sex, women, and condoms. And at the centre of it, is a headache-inducing romance between two people who love beating up other people.
There's a certain kind of girl that Parineeti Chopra has been repeatedly essaying for the last eight years in film after film, including this week's Jabariya Jodi. It's what I like to call the Flaky Manic Pixie Bubbly Girl, modelled visibly after Kareena Kapoor's Geet in Jab We Met. 
Chopra's version of this girl is made up of tropes that renders her presence in the eight romantic comedies and one romantic drama (out of a filmography of 11 outings) that she has acted in, almost dispensable, akin to a prop. In each of these films, she is less person and more fantasy. The characters she plays are all talkative to a fault, untrustworthy, sexually emancipated, largely ambitionless, terribly behaved (a personality trait that is promptly justified as "feistiness"), have an illusion of agency, and are dressed in stylish clothes that scream out for attention, even when it is at odds with the milieu of the films. There's nothing wrong with playing this antithesis of the coy, demure girl and Chopra isn't the first actress to do so either. In a couple of her earlier films, Anushka Sharma played this stock character as well. But even then, she moved on, choosing to experiment with roles that are at the other spectrum of the "bubbly" image cultivated by these movies. But the trouble with Chopra is that she seems unwilling – and uncomfortable – to do anything else. 
It's been eight years since Chopra debuted with an electric performance in the uneven Ladies vs Ricky Behl. But the actress is still playing the same role (these characters require limited expressions from her: she flashes her wide smile at regular intervals, talks fast in a way that comes off as grating, and follows it up with either a frown or a tomboy attitude), that doesn't do anything for her reputation as an actor, but also more often than not, is the weakest link of a film. More than anything, it feels like a sign of a lazy actor, who is disconnected from reality. In Prashant Singh's Jabariya Jodi, Chopra even plays a character called "Babli", who is a mirror image of Bindu from Meri Pyaari Bindu, who in turn is a love-child of Jasmeet from Namastey England and Gayatri from Shuddh Desi Romance. It doesn't help that she is cast opposite Sidharth Malhotra, another actor who does more of the same thing. Both live up to their images by sleepwalking through Jabariya Jodi.
Set in Bihar, Jabariya Jodi – a colossal misfire – wants to believe that it revolves around the "issue" of groom kidnapping rampant in the state. Yet Singh never quite seems sure of his grasp over either the "comedy" or its social messaging, leaving the audience with a film that is unfunny, pointless, offensive, and incredibly sexist. Jabariya Jodi doesn't really qualify as a film; it's a two-hour long wedding parody. 
Abhey Singh (Malhotra) is the son of a local thug who spends his days punishing men asking for dowry by forcing them to get married to women. Babli, on the other hand, is the typical flaky, stylish (Chopra wears crop tops throughout the film as if it is set in Pedder Road and not Patna) hopeless romantic whose only ambition is to get married: Jabariya Jodi opens with Babli attempting to elope but when she gets stood up, she ends up beating the guy on national TV, becoming a kind of pariah in the Patna marriage market. Not that it stops her from trying to get married. Throughout the headache-inducing 143 minutes of Jabariya Jodi, Babli tries to get married four times to three different guys. No prizes for guessing that it doesn't work out, every single time.
When will Parineeti Chopra stop playing the same role over and over again?
At the centre of the film is the infuriating romance between Babli and Abhey – childhood lovers who get separated when Babli's parents move town – who recognise each other instantly when they meet after years. Both are attracted to each other because of their shared passion of beating up people. One Arijit Singh ballad later, they have sex, and as is natural, Babli claims that she is still in love with him (even though she wanted to marry someone else minutes back) but Abhey realises he isn't. What ensues is a series of misunderstandings and a juvenile game of revenge where Babli and Abhey take turns kidnapping each other and threatening to get each other forcefully married until they realise that they really love each other. This goes on for two hours. Even after that, they decide to proclaim their love by getting married on the same day, to other people. Rooting for this love story feels like an attack on common sense. 
Moreover, every actor – right from Sanjay Mishra, Sheeba Chaddha, Javed Jaffrey, Aparshakti Khurrana to the film's two leads – are horribly miscast. Singh seems to have very little idea about the concept of a script, given that half of Jabariya Jodi is just littered with awful dialogues ("Mere shareer mein baap ka khoon aur maa ka doodh hai," says Abhey at one point), inexplicable plot twists, and crass gags – on condoms, slut-shaming women, sex, and alcohol – that exist for no reason other than to stereotype. Each of these jokes are repeated more than once, just to drive home the torture. And to top it all, we have Malhotra and Chopra collectively murdering the Bihari accent. It's clearly not a good few weeks for Bihar. 
In 2019, there is really no reason that a film like Jabariya Jodi, that suggests forced marriage is a matter of joke, should exist or get backed by a mainstream production house. And yet it does. If anything, it's proof that instead of defending sub-standard films as "silly entertainers", it's time Indian audiences demand more.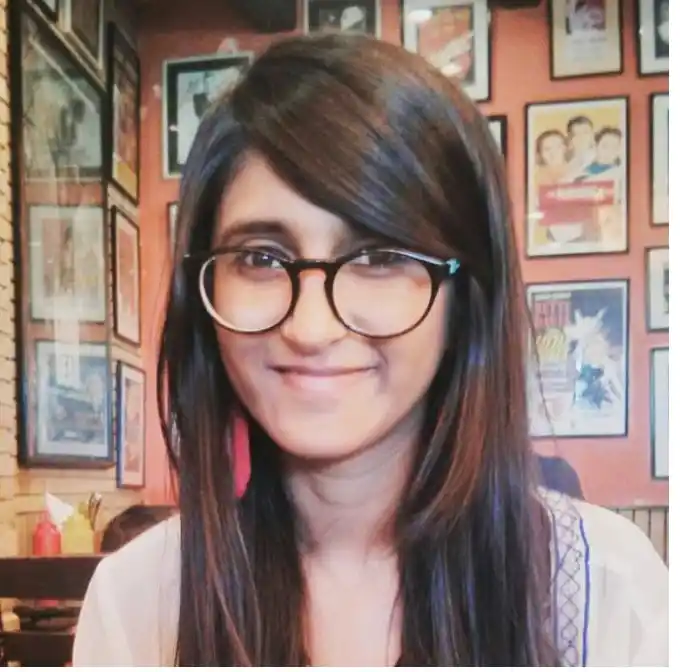 When not obsessing over TV shows, planning unaffordable vacations, or stuffing her face with french fries, Poulomi likes believing that some day her sense of humour will be darker than her under-eye circles.