By the end of Jaane Tu… Ya Jaane Na, Meow and Rats left us with all kinds of #CoupleGoals. But whatever happened to feisty Aditi and chocolatey Jai post the end credits of the film?
A decade ago, Abbas Tyrewala's Jaane Tu… Ya Jaane Na released to almost universal adulation. The landmark film unleashed the short-lived trend of wearing shirts over T-shirts on an entire generation, but it also gave us some timeless tunes and more moody nocturnal shots of South Bombay than a Jai Hind-ites Instagram story. By the end of JTYJN, the baby-faced duo left us with all kinds of #CoupleGoals. But whatever happened to feisty Aditi and chocolate boy Jai after the end credits of the film?
We're sad to report that after the walk into the sunset ended, they landed up straight into the office of a marriage counsellor. We managed to track down the counsellor, who, on the condition of anonymity, has agreed to spill the beans on what the duo has been up to since 2008.
So, Doc. Give us the goss. What went down right after Rats and Meow came back from USA?
Well, 2008 was a glorious time to be Rats and Meow. The couple had a great five-year stint in the Big Apple when jailbreaking iPhones was no big deal. And pedestrian pleasures like riding a horse across Flora Fountain or riding in a horse cart alongside Marine Drive didn't get you flak from pesky PETA activists.
Yes, Aditi and Jai fell in love in a simpler time. Their world wasn't yet marred by the toxicity of social media and their generic Gujju friend Jignesh hadn't yet morphed into a Modi-loving bigot. But soon after they returned, the perils that come with being wedded in your 20s befell the couple and they stopped being the toast of town.
But weren't Aditi and Jai constantly reminded by friends and family that they were meant to be together? Wasn't that part of the reason they got married in the first place?
Of course. But then again, every early 20s couple from Marine Lines to Mira Road is made to buy into the same delusion! It's a trick to get them into a lifetime of monogamy. The difference is, every couple going through their schmaltzy puppy-love phase doesn't end up hitched in a jiffy like Jai and Aditi did. Let's face it, getting married at 21 is borderline insanity unless you're knocked up. Jai and Aditi's union was also sort of doomed from the beginning if you consider Aditi's bloodlust and how she called Jai a "fattu" for simply choosing to remain non-violent in most situations. This taste for savagery didn't do much to help Aditi's equation with her pacifist, jhola chhap mother-in-law.
Oooh. Were there problems between Aditi and Jai's family?
Yep. That's how they began seeing me. Aditi realised that she had married into a home where her mother-in-law regularly talks to a frame on the wall. Not to mention, she'd only known the Rathore side of Jai's family to be boisterous harassers that gyrated around in leather cowboy vests. It was all quite a lot for her to take in; she began to hallucinate that her deceased cat was talking to her from a frame in the wall. But we later found that this was due to her accidentally smoking her mother-in-law's weed.
Of course, Aditi was a stoner! It makes perfect sense. Those droopy eyes, the flawed enunciation, and constant teeth gnashing
Image Credits: Aamir Khan Productions
Of course, Aditi was a stoner! It makes perfect sense. Those droopy eyes, the flawed enunciation, and constant teeth gnashing…
Yeah, in fact, all it took for the whole saas-bahu squabble to cool down was one night of sharing a fatty. Aditi confessed to her mother-in-law about her "Kabhi Kabhi ADHD" condition.
How has Jai taken all this? Why couldn't he be more supportive of Aditi?
The poor chap just doesn't get romance. You must understand, Jai's two boldest moves when wooing a woman have involved him publicly accusing a girl of giving him an STD, and him breaking international immigration laws. One ended in him getting to first base and the other ended in marriage. It was almost inevitable that poor Jai would have a severe anxiety attack in the middle of a How I Met Your Mother binge. Just the other day he confided in me that he feels immense FOMO: He's 26, has been married for five years, and has only had sex with one woman. In a bid to make amends, he even once drunk-dialled Meghna.
Meghna? You mean, Jai's ex-girlfriend who insisted her parents were the ideal couple despite them being in a visibly unhappy marriage?
Yes. That Meghna.
Cool. How's she doing?
She's doing astonishingly well and is a high-ranking government official. Back in 2013, the opposition party noticed Meghna's uncanny ability of putting a delusionally optimistic spin on even the most miserable situations and made her head of their IT cell. Some even attribute the party's 2014 victory to her. Unfortunately, her parents' divorced a few years ago and she's still in denial about how fucked-up her coping mechanisms are. But hey, at least now she's learnt to monetise her misery. And she also shut down Jai's advances in her sassy way by asking, "Jai, what's this? It's the number of fucks I give about you."
Ouch. So what happened with Jai and Aditi finally? Are they still together or did they split?
They did what most Indian couples do when they are positively sick of monogamy and need a desperate release from the monotony of it all: they had kids. Five years and two kids later, they seem to be in a much better place. Mainly because, now they have literally no time to focus on their sex lives, intimacy issues or other deep-seated flaws in their relationship. Meow and Rats are just happy to get two hours to themselves between changing Bow-Wow's diapers and running around for Oink-Oink's pre-school admissions.
Doc, did Pappu at least finally learn to dance saala?
Nope. Still can't dance. But Jignesh and Meghna would later nickname an opposition leader "Pappu". I'm told it's become somewhat of a meme online.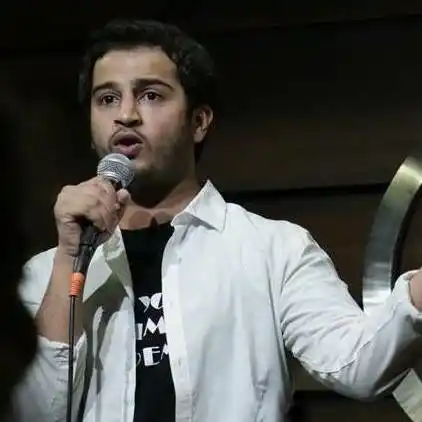 Masking anxiety with humour. Living with his dog, cat, and mediocrity. Creating content aur life se kaafi discontent. Tweeting as @juvenile_jack.