Hours after Irrfan Khan was admitted to the hospital, rumours started doing the rounds that he is no more. At 1 am on Wednesday, an official statement was issued to stop the spread of misinformation.
On Tuesday, April 28, news reports emerged that the actor Irrfan Khan had been hospitalised in Mumbai. Given the fact that all of India is currently under lockdown due to the outbreak of coronavirus, many people who received the news were quick to jump to the conclusion that Khan had contracted Covid-19. That Khan was also admitted into the Intensive Care Unit did little to assuage people's doubts.
Actor #IrrfanKhan is currently in the ICU as he was rushed to the hospital due to sudden health deterioration 😨
We wish him a speedy recovery! pic.twitter.com/JqdVjeQk2a

— Pinkvilla (@pinkvilla) April 28, 2020
However, the assumption that Khan was suffering from the coronavirus was not the truth, rather a product of rumour mills. The speculation did not end there; some rumours circulating even claimed that Khan had died in the hospital. The truth was much different. Khan had in fact been admitted to Mumbai's Kokilaben Dhirubhai Ambani Hospital for a colon infection. Though critical, he is fighting the battle for his health.
The actor's representative addressed the rumours in a statement issued to the media at 1 am on Wednesday. "It's really disappointing to know that there are extreme assumptions being made about Irrfan's health. While we are truly appreciative that people are concerned, it's disheartening to see some sources spread extreme rumours and creating panic. Irrfan is a strong person and is still fighting the battle. We really request you to not fall for rumours and not partake in these conversations which are fictional. We have always actively clarified and shared updates on his health and we will continue doing so."
Latest Press release about #IrrfanKhan's health. Please dont spread rumors. pic.twitter.com/zOwMCqiA2i

— Vamsi Kaka (@vamsikaka) April 28, 2020
The misinformation around Khan's health is especially uncalled for, because he has always been quite frank with the public about his well-being. Even on Tuesday, hours after he was rushed to the hospital, the actor's spokesperson said, "Yes it is true that Irrfan Khan is admitted to ICU at Kokilaben in Mumbai because of a colon infection. We would keep everyone updated. He is under doctor's observation. His strength and courage have helped him battle and fight so far and we are sure with his tremendous willpower and prayers of all his well-wishers, he will recover soon."
Two years ago, in 2018, Khan was diagnosed with neuroendocrine cancer and admitted to a hospital in London. Back then, he took control of the narrative himself, just as he is doing now through his representative. He wrote a letter to the public, sharing how the disease had changed his perspective on life and mortality. "The suddenness made me realise how you are just a cork floating in the ocean with UNPREDICTABLE currents! And you are desperately trying to control it," wrote Khan, addressing his cancer diagnosis. Over the course of the letter, he took his fans and well-wishers on the same journey he had earlier taken to arrive at the realisation that "the cork doesn't need to control the current. That you are being gently rocked in the cradle of nature."
Khan has never been secretive about his battle with illness.
Celebrities who live in the public eye are often secretive, especially about their health, only to protect their privacy and to avoid becoming the fodder for gossip. But Khan has never been secretive about his battle with illness, talking about crushing day-to-day pain and uncertainties of the future. He spoke about terrifying hospital visits and the view from his hospital window, giving us a glimpse into his life.
This is the boldest story Khan has ever told.
Today, the actor is back in hospital and the least we, as fans whom he has opened up to, can do is respect his privacy. Rather than speculating on his health, we could do well to remember his words in these uncertain times, and understand that we are caught up in currents greater than any single individual.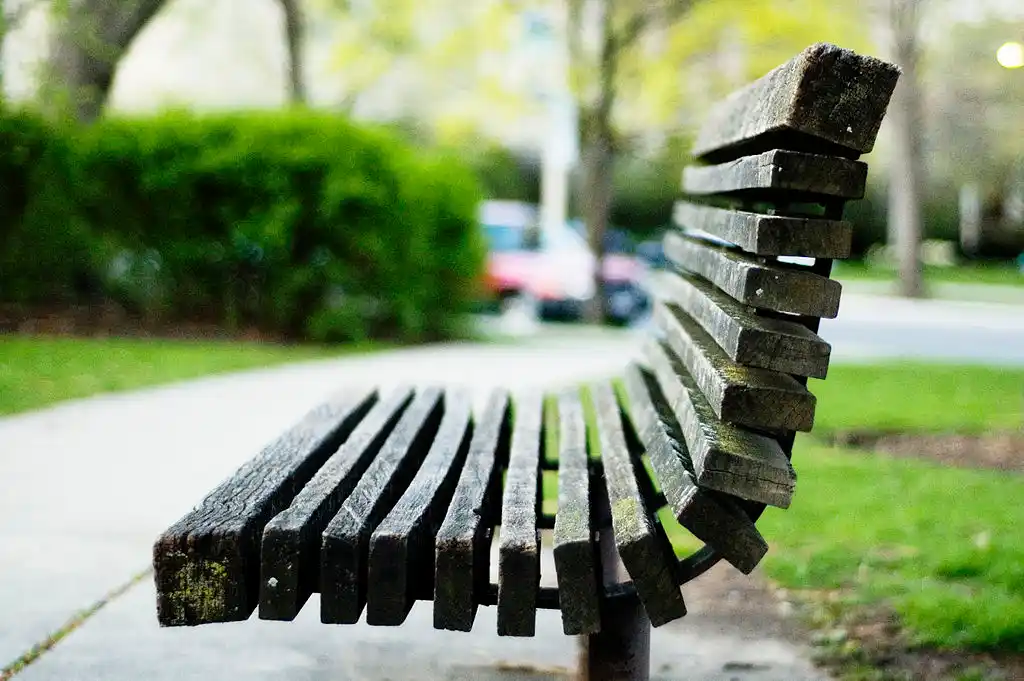 The Arré bench delivers stories that mattress. It hasn't achieved much sofar. But it's getting bedder.