Irrfan Khan envisioned a space where the cult of a character outlived that of the actor essaying him. We'll remember Sajjan Fernandes, Ashoke Ganguli, Roohdar, and Miyan Maqbool like long-lost friends. In an industry captivated by theatrics, this is Khan's legacy: he reminded us of the joys of reading between the lines.
You've seen that 2015 advertisement for Syska LED, the one that plays endlessly before any film starts in an Indian theatre. Irrfan Khan plays an unimpressed Everyman while an overenthusiastic manager tries to sell him the myriad benefits of opening an account with the bank. Khan announces he's not going to put his money in the bank, even though the manager protests that they're an expert on savings. The brand plug comes at this moment: How can you know about savings if you don't use Syska LED lights, Khan asks, matter-of-fact.
It's a ridiculous connection, topped with an in-your-face celebrity messaging that you'd otherwise scoff at. But 53-year-old Indian actor Irrfan Khan, who passed away after a two-year-long public battle with a rare type of Neuroendocrine tumour, wasn't just another celebrity. Unlike other actors who rack up countless endorsements, it didn't feel like he was selling us a product on the presumption that we were infatuated by him. The degrees of pretence – who really thinks Salman Khan wears Dollar Baniyan? – vanished when Irrfan Khan was in the picture. It seemed instead that he was in on the joke with us, mocking the absurdity of an actor willingly turning into a celebrity salesperson.
Today, as tributes pour in for the actor's death anniversary, each more moving than the previous one, it doesn't come across as a surprise that a sizable few chose to remember Khan's Syska ads. Last year, a Twitter user  fished out an old, forgotten Vodafone ad (from the time when it was Hutch) where he convincingly makes a case for a 10-rupee prepaid recharge in case, "you wanted to say I love you to your girlfriend." There is nothing particularly innovative in any of these ads, and yet you find yourself laughing at the preciseness of Khan's delivery, topped off by the trademark eyebrow raise that conveyed how unaffected he remained to platitudes. It is easy to surmise why: Irrfan Khan was the kind of actor who was capable of turning in great performances even in 30-second-long-ads, the rare breed of performer who never switched off, irrespective of the occasion. It's what you like about him in any film that he accomplishes even in these ads, projects that other actors phone in their performances.
In his illustrious, three-decade-long career as a crossover actor, spread across Hindi films, Doordarshan TV series, English-language Indian co-productions, big-budget Hollywood projects, and web series, it has always been impossible not to warm up to an Irrfan Khan outing. The actor has never turned in a bad performance even though he has starred in a host of forgettable films. It's often easy to think of actors, especially the ones in Bollywood, as nothing more than puppets, parroting lines and make-believe emotion that they're instructed to without much feeling. Khan, on the other hand, urged an entire generation to reconsider that: he envisioned the actor as a storyteller who connected the audience to a character without calling attention to himself. Every Irrfan Khan offering is made richer by the things that the actor left unsaid, unlocking a language of emoting that was coded in stolen glances, the smallest of gestures, and through subtle restraint.
Even when the industry dictated that he remain on the sidelines, Irrfan Khan's craft made the industry whole.
In the last two decades, the period when Khan "came of age" for the average Hindi film viewer, starring in films like Maqbool (2003), Haasil (2004), The Namesake (2006), Paan Singh Tomar (2010), Piku (2015), and Hindi Medium (2017), there were three ways you could assess whether a film was worth your time. The first was if it received favourable reviews from critics, the second was if the film's opening weekend box-office collection was steadily rising, and the third was a combination of these two factors, if the film starred Irrfan Khan.
This was true of films where Khan had lead roles (the actor's first leading role came as late as 2001 when he starred in Asif Kapadia's festival darling The Warrior, a film that convinced him not to give up on acting) as well as films where he was nothing more than a passing mention. Yet, the depth of his performances and the effect that their emotional sincerity could invoke in you was indistinguishable: Sajjan Fernandes, the lonely widower in Ritesh Batra's The Lunchbox lit up the screen in ways that were as invigorating as his cameo as a ghost in Vishal Bharadwaj's seminal Haider. Despite their overall finesse, both these films immediately falter if you try imagining them without the quiet but piercing presence of Khan. That's perhaps the most fitting metaphor for Khan's contribution to Bollywood: Even when the industry dictated that he remain on the sidelines, his craft made the industry whole.
In an Instagram post  last year, Homi Adjania who directed Khan Angrezi Medium, which marked the last film of his career, recollected a conversation where the actor had revealed his disinterest in stardom. Some might argue that the commercial mechanisms – a chiselled body and jawline, big-budget projects, and social media theatrics – that guarantee stardom weren't compatible with Khan in the first place. It's both true and the farthest thing from the truth: Irrfan Khan looked nothing like what Bollywood has over the years breathlessly convinced us that a Hindi film hero should look like. He didn't break into dance at the drop of a hat, guarantee an inspiring happily-ever-after, or stretch his hands and instantly sell romance the way Shah Rukh Khan can. But here's the thing: The embrace of stardom hinges on an actor's ability to compromise. If the versatility of his filmography, cutting across language, religion, country, and film industries, is any proof, Irrfan Khan wasn't an actor who compromised, either to the demands of time, box-office profits, or fame.
By not looking like just another stock image in an industry packed to the rafters with actors willing to turn into one, Khan envisioned a space where the cult of a character outlived that of the actor essaying him. If you ask me anything about Irrfan Khan, I'll be able to tell you nothing new. I'll probably write the exact kind of praise that numerous obituaries are already proclaiming about his unanimous likeability, inimitable talent, or how he reacted to his role being cut in Mira Nair's Salaam Bombay.
Khan envisioned the actor as a storyteller who connected the audience to a character without calling attention to himself.
But ask me about Ashoke Ganguli, Yogi, Sajjan Fernandes, Rana Dasgupta, Roohdar, Monty, Umber Singh, Miyan Maqbool, Ashwin Kumar, Raj Batra, Shaukat, or Champak Bansal, and I can tell you something about these strangers that didn't strike you before. How Yogi used his self-awareness as a cloak to hide just how much he craved being liked – bringing a crate of mangoes to impress a date – or how Monty chose to be the laughing stock as a defence mechanism. Or how Ashoke Ganguli and Sajjan Fernandes, both ageing men quietly carrying unspeakable burdens, retreated into themselves so that the world could move on. I could even point you to how the animated faces of Rana, Raj, and Champak, that hint at a history of tragedy, are a stand-in for the pervasiveness of middle-class anxieties. But chances are that you like me, have memorised these characters as if they were long-lost friends. In an industry usually captivated by starry theatrics, this was the legacy of Irrfan Khan: he reminded us of the joys of reading in between the lines and of paying attention.
Maybe that's why even when we all agree that Irrfan Khan was one of the finest actors Hindi cinema had at the moment, we can't seem to come to a consensus about the best Irrfan Khan performance. That's because even when Khan delivered flawless performances in film after film, it felt as if his best was yet to come. That time wasn't on his side will continue to feel like a personal affront, but we can at least remember the journey that Irrfan Khan allowed us to take together.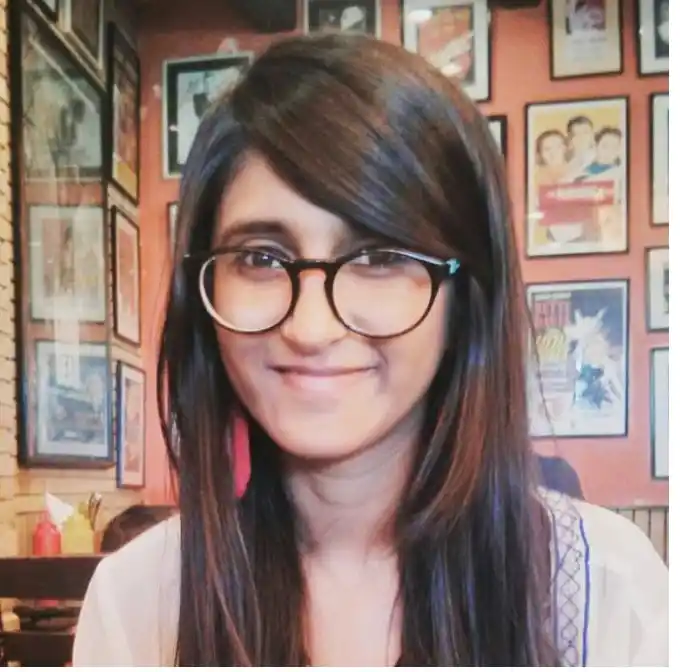 When not obsessing over TV shows, planning unaffordable vacations, or stuffing her face with french fries, Poulomi likes believing that some day her sense of humour will be darker than her under-eye circles.