Housefull 4, much like its predecessors, is a collection of crass jokes stitched into a completely brainless plot. From the first frame to the last, everything about the movie screams "why". It's pointless to ask why Bollywood is still making such atrocious films, but why on earth are we still watching them?
Shame. That's the predominant emotion raging through me as I walk out of the theatre, having endured the 145-minute-long assault on sanity, common sense, and the art of storytelling that is Housefull 4. One of Bollywood's most profitable film franchises, the last three Housefull films have collectively raked in over ₹5,000 million. And if the delighted whoops and shouts of laughter that echoed in the auditorium at the morning show were anything to go by, that eyebrow-raising number is likely to balloon as the movie reels in the hopped-up-on-sugar Diwali crowd. We've burned through almost a fifth of the 21st century — let this sink in for a minute: babies born at the turn of this millennium are already (hopefully) voting adults — and yet our understanding of what constitutes mass humour is couched comfortably in crass innuendo, exaggerated accents, ill-conceived transphobic jokes, oafish behaviour, and a coarseness of thought that is, frankly, depressing at this point.  
Housefull 4, much like its predecessors, is a collection of cringe-worthy jokes stitched into a completely brainless plot that further meanders into increasingly bizarre subplots. The only silver lining, if one can even call it that, is that it is not as terrible and offensive as it could have been, and probably would have been, had original director Sajid Khan not been implicated in multiple #MeToo accusations. The makers of the film seemed to have made a visible attempt to tread a little lightly on overtly sexist humour — at least in comparison to the previous three instalments. For a full 15 seconds, Housefull 4's three leading ladies are even allowed to snap out of their two default — deer-in-headlight and prop — modes and become warrior princesses defending the honour of their kingdom. Such feminist. Much wow. 
The film begins with brothers Harry (Akshay Kumar), Roy (Riteish Deshmukh), and Max (Bobby Deol) falling in love with sisters Kriti (Kriti Sanon), Pooja (Pooja Hegde), and Neha (Kriti Kharbanda) and soliciting their father Thakral's (Ranjeet) blessings to marry them. Thakral — a man so creepy and lecherous he can probably make even the women in the audience feel a little violated — disapproves of these middle-aged men romancing these "aadhi umar ki ladkiyan", but swiftly agrees when his daughters are saved by said middle-aged men from running horses. And by saved I mean these damsels find themselves incapable of moving out of the way of galloping horses until a manly man pulls them out of harm's way. A family "gola" (globe) is summoned and the gola decrees the three destination weddings will be held in Sitamgarh in India. 
Once in Sitamgarh, Harry is transported to 1419, and remembers his previous birth as the awful Prince Bala. Most of the first half is dedicated to an elaborate flashback involving Bala's ploy to woo the eldest princess of Sitamgarh — Madhu, who reincarnates as Kriti in the present day. Along the way he encounters Dharamputra, the present-day Max (get it, Dharam Putra?) and Bangdu, or Roy, who fall in love with Princess Madhu's two younger sisters Meena and Mala. The three couples are killed just before they're married, and have ostensibly reincarnated to finish their incomplete love stories. But there's a twist — Harry, Max, and Roy have paired up with the wrong girls from the past, and since only Harry knows the truth of their rebirth, it is now up to him to convince the remaining five that they are not in love with the person they think they're in love with. 
Because what's a Housefull film without at least some degree of grossness?
To be fair to the film, that could have been a funny premise. While Bollywood is no stranger to punar janam, this could have been an entertaining tangent to a much-exploited trope. Housefull 4 also has a couple of surprisingly earnest performances. Kriti Sanon tries valiantly to lift the film despite the limitations of her role and the script, and her scenes make for some of the most bearable portions of the film. Rana Daggubati's rage-fuelled Gama makes you flinch with fear every time he appears on screen, but it's a shame that he's been made to look like a poor second copy of Game of Thrones' Khal Drogo. 
But every last glimmer of potential is quickly squashed under a barrage of unfunny jokes that range from asinine to insensitive. One recurring "joke" is the lewd half-burp-half-grunt sound that Thakral lets out every time he looks at a woman who isn't his daughter. Another includes hiring actors who vaguely resemble the British royal family to dance with the three couples — a sequence that ends with Harry planting a kiss on the Queen's mouth. Yet another involves pigeon and pig poop. It would have been okay if the makers had limited themselves to more of such witless jokes, but sadly, that's not the case. 
Because what's a Housefull film without at least some degree of grossness? A major sub-plot of the movie revolves around an ageing — and somewhat pitiful — Johnny Lever going from a weirdly accented hotel manager, Winston Churchgate, to a transperson who constantly harasses and molests Chunky Pandey's Akhri Pasta — who is possibly the most irritating character in the film. Naturally then, words like "namard" (not a man), accompanied by penile humour and sheepish guffaws, get thrown around liberally. Worse, Princess Meena tricks Dharamputra into marrying her by pretending that he raped her in a drunken stupor. And then there are the three women who literally have just one job — to grin coquettishly as Thakral lecherously stares at them! Not to mention the scores of blonde women who magically appear to gyrate suggestively in skimpy clothes behind Akshay Kumar whenever he breaks into a dance, even if the year is 1419.
From the first frame to the last, everything about Housefull 4 screams "why". It's pointless to ask why Bollywood is still making such atrocious films, but why on earth are we still watching them? No one knows why Akshay Kumar does what he does, but why are promising actors like Sanon, Daggubati, and Nawazuddin Siddiqui — he makes a late special appearance — sullying their legacies-in-the-making? The sad part is, while the sane-minded among us grapple with these questions, the powers-that-be at Nadiadwala Grandsons Entertainment and Fox Star Studios are probably green-lighting the fifth instalment, with Kumar leading yet another group of 40 and 50-something men crudely hitting on 20-something women, in yet another outlandish setting. How does one not feel shame at the thought?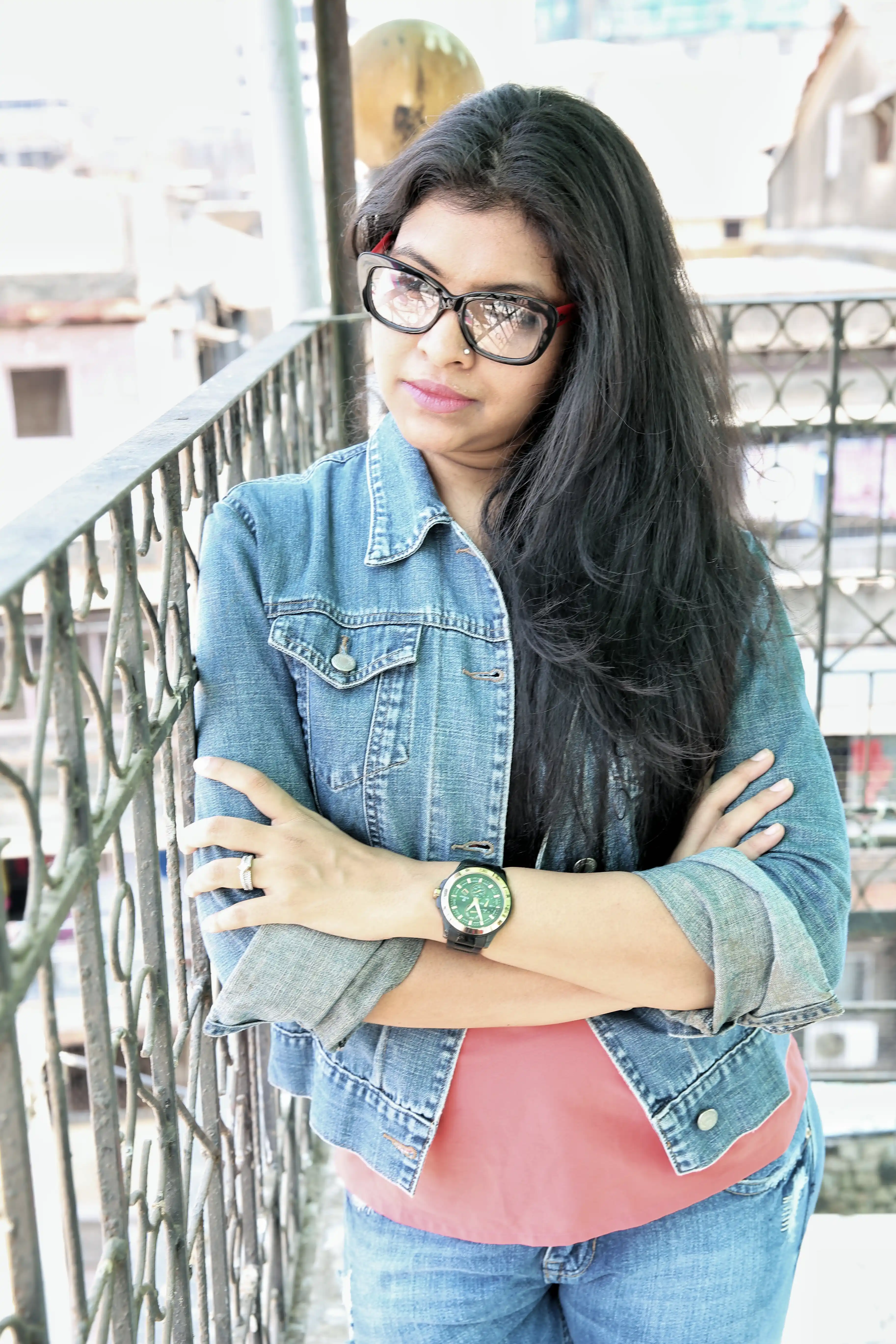 Sonali Kokra is a journalist, writer, editor and media consultant from Mumbai. She writes on feminism, gender rights, sexuality, relationships, and lifestyle. In her 12-year-long career, she has written for national and international magazines, newspapers and websites. She was last seen as the lifestyle editor of NDTV, and HuffPost.com, and has published a coffee table book on Shah Rukh Khan.