Words do no justice to the versatility of Tabu, but her performances certainly do. She is ethereal as the courtesan Saeeda Bai in Mira Nair's A Suitable Boy, and in Andhadhun, her eccentric and evil Simi steals the show.
Being Tabu is no easy feat. In fact, it took even Tabu a while to become Tabu.
She started as a gawky teen in her awkward debut in Dev Anand's Hum Naujawan (1985), with her girl-next-door face. The first two decades of her Bollywood career were uneventful; she often played the demure lassie to the dashing hero – roles that couldn't be further from her personality and oeuvre.
Think of her running about the pianos in Raah Mein Unse with Ajay Devgn or prancing about in those horrendous outfits in the synthetic Ruk Ruk Ruk. Even back then, even though the '90s made a lot of garbage palatable, there was a sense that Tabu was too good for the men she was paired up with, too good for the trash she was forced to do… before she could become Tabu.  
It was only with Astitva (2000) that she came into her own. The Mahesh Manjrekar film that went on to win the National Film Award for best Marathi feature film, truly gave us a glimpse into what Tabu was capable of – and perhaps only Tabu could be capable of.    
This was at the beginning of the noughties when her peers were busy playing the perfect heroines – Preity Zinta was channeling her inner manic-pixie dream girl yet again in Kya Kehna; Aishwarya Rai was playing the coy, adarsh daughter and the dreamy lover in Mohabbatein. But Tabu made the tough choices, she decided to be picky. So after Hera Pheri, she gave us Chandni Bar, the only tolerable Madhur Bhandarkar movie in his filmography.
Words do no justice to the versatility of Tabu, but her performances certainly do.
Yes, Tabu also went down the path of Golmaal. But she also went the Haider way. In Vishal Bhardwaj's masterful retelling of Shakespeare's greatest tragedy Hamlet, Tabu played the scheming – but also cornered – wife, and the mother whose relationship with her son flirts dangerously with the illicit. Set in the troubled background of Kashmir, Tabu brought a tragic, undefinable, mad quality to her role.
Could anyone else have done it? Could anyone else step into Bhardwaj's Shakespearean universes? Could anyone better the pitch-perfect Lady Macbeth/Nimmi in Maqbool or the turbulent Gertrude/Ghazala in Haider?
Now, at the close of more than two decades after the noughties, when many of her contemporaries have either faded into oblivion or have staged half-assed comebacks, Tabu is still around. She never really left the arena to really have to make a comeback. Yes, there were a few lean years after the highs of Cheeni Kum and The Namesake in 2007, some excursions into Telugu cinema. Even when she resurfaced in the mainstream with Life of Pi in 2012, there was no PR machinery at work, urging us to pay attention to her, as there was with Madhuri Dixit, Aishwarya Rai, Kajol, and their many comebacks.
Tabu might take a few steps, but they are almost always significant ones. Her start to 2018 was dismal with Missing, a dampening thriller, but the finesse with which she played her character could chill anyone to the bone. And Andhadhun was a role written for her.  
That's the beauty of her performances. Once you see her sink into a character, it is impossible to imagine any other actor stepping into the role.
Her role in Cheeni Kum is often glossed over, as people talk about her other powerful performances. I, on the other hand, will always be smitten by the smiles and counterattacks with which she makes a man twice her age fall in love with her. Who would've thought that an Indian audience, accustomed to watching Raj spread his arms wide in the Alps, would fall for a love story so unconventional? But there was Tabu flirting with both Amitabh Bachchan and us in every frame, matching the megastar beat for beat.
Words do no justice to the versatility of Tabu, but her performances certainly do. In Drishyam, you see her crumbling from a tough police officer to a mother who begs to know what became of her son. In Fitoor, an otherwise disappointing take on Charles Dickens' Great Expectations, Tabu took on a role rejected by Rekha, and one wondered if she could be the Miss Havisham we envisioned. While Aditya Roy Kapur and Katrina Kaif failed to match up to Pip and Estella, Tabu made an exemplary Begum Hazrat Jaan. Her angst, helplessness, and commitment to her role provided some grace for the doomed film.
This is Tabu's legacy – her tragic characters have deep, even more tragic layers. She is that crazy diamond that will keep shining on. Happy 48th birthday, superstar. Remain Tabu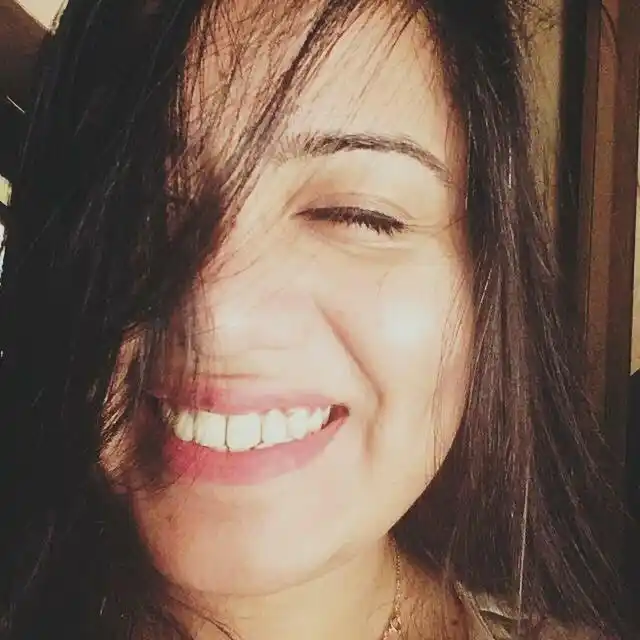 Kadambari is a Lucknowi by heart who breathes Mumbai from the soul and jams on anything Bollywood.