You can be divided on whether Gully Boy is the finest film of the year, but it goes without saying that it is the best choice for the Oscars. An Oscar entry for Best International Feature Film doesn't have to be an accurate representation of Indian cinema, it just has to have the financial might to sustain an Oscar campaign.
Last year, Netflix reportedly spent over 20 million on its frenetic Oscar campaign for Alfonso Cuarón's Roma, the eventual winner of Best International Feature Film (formerly known as Best Foreign Language Film) at the Academy Awards. Sure, that number might have been inflated by the fact that the streaming giant was also relentlessly pursuing a "Best Picture win" for Cuarón's autobiographical outing. Yet given its history with award campaigns and its near endless budgets, it wouldn't be wholly inaccurate to assume that Netflix could have afforded spending the same amount of money had Roma been contending only for Best Foreign Language Film. Essentially, $20 million is the uncurbed financial and promotional might that every film that was competing in the category had to stand up against.
In comparison, Rima Das's Village Rockstars, India's official entry for the Oscars last year, a National Award-winning Assamese film that Das directed, wrote, shot, edited, produced under a budget of ₹30 lakh, had to resort to crowdfunding to afford an Oscar publicity run. A typical pre-Oscar run-up includes hiring a high-profile publicist in America, holding screenings for Academy members, organising press meets, and developing impactful marketing strategies and promotional materials. In general, these are things that warrant the assistance of legacy studios that are acquainted with the intricacies. Village Rockstars, on the other hand, was a product of indie-filmmaking in the truest sense of the word, effectively functioning as an one-woman team. Das, a debut director neither had the luxury of being backed by a studio nor could she rely on a reference point for mounting such an aggressive campaign.
So even after the Assam government contributed ₹1 crore, Das wasn't able to generate ₹3 crore that she would have needed to run a "decent campaign" for the film, an amount that would have been loose change for Roma. Village Rockstars crashed out of the race soon after. This unequal playing ground for a film with limited means at an awards ceremony that thrives on glitz, excess, and an intense amount of lobbying, was summed up by Das who claimed that the government should think twice before "nominating small films by independent filmmakers" for the Oscars.
Last week, the Film Federation of India (FFI), the body authorised to select one Indian film in any language for the consideration of a Best International Feature at the Oscars, did just that. It selected Zoya Akhtar's Gully Boy, a Hindi coming-of-age underdog tale soundtracked by the electric origins of Mumbai's gully rap movement, as India's official Oscar entry.  The film was chosen over 27 other submitted films which included Hindi films Andhadhun, Article 15, Uri: The Surgical Strike, Tamil films, Super Deluxe, Vada Chennai, and even Das's second Assamese feature, Bulbul Can Sing.
It selected Zoya Akhtar's Gully Boy, a Hindi coming-of-age underdog tale soundtracked by the electric origins of Mumbai's gully rap movement, as India's official Oscar entry.
Gully Boy is comparatively more lavish than Village Rockstars: It has an estimated budget of almost ₹100 crore and became one of the biggest hits of the year, making more than double its budget at the box-office. Aparna Sen, the head of the jury of this year's selection committee called the energy of Gully Boy "infectious", adding that it's a film that would "speak to the audience". She isn't very off-mark in her assessment; it's nearly impossible not to be enthralled by the film's ambition, even when it is far from being perfect.
While there was unanimous appreciation for the selection of Village Rockstars last year and for Newton, the year before (Manish Mundra, the film's producer had famously tweeted that the Centre was yet to reimburse the team eight months after they'd promised funds for the pre-Oscar promotional expenses), Gully Boy's selection met a hesitant reception. 
Since Friday, there has been a flurry of criticism against it, which can be distilled down to two predominant arguments: The first is that Gully Boy, although effective, isn't technically the finest film of the year, and the second, argues that its selection reveals a major flaw in the very structure of film appreciation in the country. 
For a majority of people, the fact that FFI disregarded the achievements of regional cinema and failed to acknowledge one of them as India's official Oscar entry, especially in a year where they outshone Hindi films didn't add up. Although, these criticisms were directed more toward questioning the FFI's credibility than countering Gully Boy's competence, the underlying implication and emotion was that the movie may not be the most deserving choice as India's official entry. 
Out of all the films that were submitted for consideration, Gully Boy then, is the film that best fulfills all these logistical qualifications.
As valid as both these reactions are, it's also worth noting that they represent a performance of cinephilia, typical to Indian audiences, that tends to easily dismiss on-ground realities in favour of taking an idealistic moral high ground. In this case, for instance, this myopic criticism casually neglects the massive costs that any film is mandated to incur to even be considered for being India's official Oscar entry. For starters, to submit a film to the FFI, its producer is required to pay a fee of ₹70,000, an amount that is not conducive to independent and regional films. Incidentally, half of the films that were offered up as better candidates for India's official Oscar entry, are films that weren't submitted. 
It's precisely this gaze that is mistakenly convinced that an official Oscar entry has to foremost shoulder the responsibility of being an accurate representation of Indian cinema. When in fact, sending any film to the Oscars is largely a producer-led affair. The most it needs to do is tick a few boxes that cater to the preferences of the Academy and be acutely aware of how to stand out. In such a scenario, selecting a film that can afford the expenses that come with an Oscar run isn't just necessary, but also the only way to go. 
So even though we can choose to remain divided on whether Gully Boy is actually the finest film of the year, it's almost delusional to ignore the fact that Gully Boy is possibly the best choice for an Oscar entry. Not only is Zoya Akhtar fluent in presenting a film to a global audience and influential enough to command attention, but she also has the uninterrupted backing of a production house that is willing to go all in. Out of all the films that were submitted for consideration, Gully Boy then, is the film that best fulfills all these logistical qualifications.
To say that Gully Boy might have a good chance to be in the final five of the Best International Feature Film nominees might be a stretch, but it can certainly set a compelling precedent for how an Indian film should go about in crafting an Oscar strategy. For a country that is yet to figure out selection mechanisms that aid filmmakers instead of punishing them, that might just be the push that could eventually matter.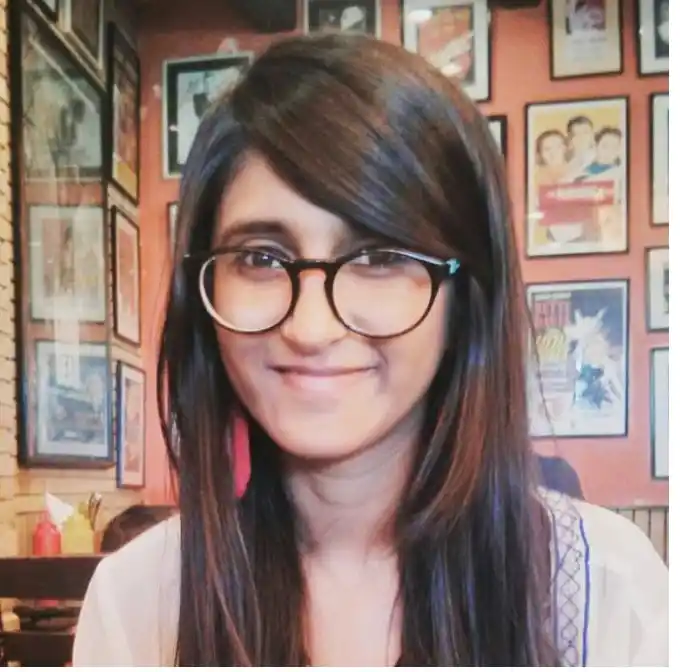 When not obsessing over TV shows, planning unaffordable vacations, or stuffing her face with french fries, Poulomi likes believing that some day her sense of humour will be darker than her under-eye circles.