The dullness of Ghost Stories dilutes the urgency of a horror anthology. In the times that we live in, horror is everywhere you look – in state-sanctioned violence, in the militarisation of the police force, the othering of minorities, and in the clampdown of dissent. It's probably why Dibakar Banerjee's segment stands out: the director doesn't just make a film, but also a statement.
Getting Zoya Akhtar, Anurag Kashyap, Dibakar Banerjee, and Karan Johar together to spearhead an anthology – right from Bombay Talkies (2013), Lust Stories (2018), to now Ghost Stories – is an exercise in inventiveness. For one, it's a clever way to incite the Indian audience's interest in shorts, a format that is oft-overlooked. It is also an impeccable showcase of the versatility that has come to define – and upend – the last decade of mainstream Hindi filmmaking. After all, these are four directors, whose intent and ambition thrive on being distinct from each other. The surprising pleasures of allowing this quartet to build their own branches off one shared theme under 30 minutes was evident in Lust Stories, a collection that dissected a primal emotion in its naked glory. Each of those outings, irrespective of what they fell short of, boasted of a voice – one that was afforded a leash of life amid the commercial trappings of storytelling.
The shorts in Ghost Stories have their fair share of stories and ghosts, but they severely lack that same voice. The recklessness, that made the two previous collaborations so thrilling, is non-existent here. The problem with Ghost Stories is less to do with the fact that these directors – barring one – seem hesitant to experiment with the theme but more to do with the fact that the insipidness of their shorts strip the theme of any purpose. In its third installment, the anthology feels less like an adventure and more like an obligation.The 140-minute-long Ghost Stories opens with Akhtar's short that is undone by its complete reliance on atmospheric horror. Spread over two nights in an eerie Bombay house, the plot revolves around an abandoned, paralysed old lady (Surekha Sikri) and a lonely, young nurse (a fine Janhvi Kapoor) who is entrusted with keeping her company. Aided by the self-sufficient cinematography (the camerawork is by Tanay Satam) that judiciously plays with the idea of space and reflections, Akhtar builds a predictable, technically competent tale on the cyclical nature of neglect. Yet the flatness of the narrative and the final twist, leave very little for the director to chew on. The segment not only feels abrupt and underwhelming, but is also Akhtar's least coherent outing.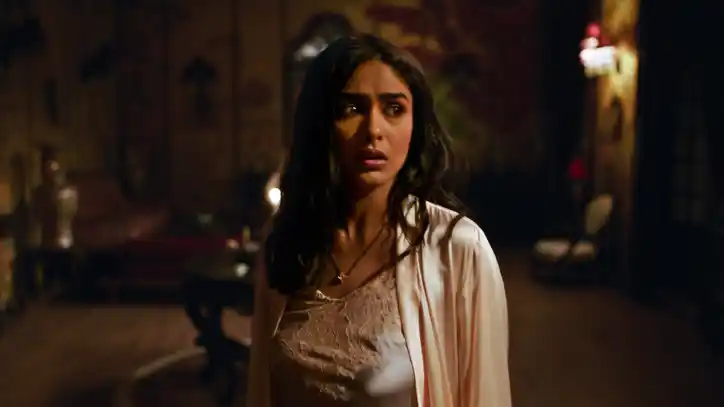 Like Akhtar, even Karan Johar interprets the idea of a horror anthology far too literally for one's liking. His segment is replete with old women, ghosts, and the afterlife. And similar to his Lust Stories segment, this outing too boasts of an arranged marriage and a dissatisfied wife but is devoid of the self-awareness that made the director playing to his strengths an enjoyable affair. Here, Johar's spin on his evergreen catchphrase "It's all about loving your family" – a newly-wed wife discovers that her husband talks to his dead grandmother – is grossly underdeveloped and juvenile. Even worse is how it underserves the lead actors: bringing Avinash Tiwary and Mrunal Thakur together would have been inspired casting if their performances weren't limited by Johar's vision.
On the other hand, Kashyap's segment is too self-absorbed by its need to incite fear to be read as an effective story. This tale of the paranoia of child-bearing that casts motherhood as a mental breakdown sacrifices plot for gimmicks and a consistent narrative for metaphors. The trouble is that neither are as smart as they seem. If anything, they distract from Sobhita Dhulipala's selfless performance as a pregnant woman consumed by her own fears. Even if one were to justify Kashyap's indulgence as his visual grammar, it's hard to ignore the fact that the provocation is often derivative.
The dullness of these three shorts dilutes, in a sense, the urgency of a horror anthology. In the times that we live in, horror is everywhere you look – in state-sanctioned violence, in the militarisation of the police force, the othering of minorities, and in the clampdown of dissent. That, three of the most perceptive filmmakers of our country chose to look past this normalisation of dystopia and instead serve generic, outdated horror tropes is telling of Hindi cinema's inherent reluctance to take a leap when it really matters. It's probably why Dibakar Banerjee's segments in these three installments have consistently stood out: the director keeps utilising the freedom of the format to not only make a film, but also a statement.
In his Ghost Stories short, Dibakar Banerje e interprets horror instead of blindly replicating it.
In his Ghost Stories short, Banerjee interprets horror instead of blindly replicating it. His zombie apocalyptic survivor tale of a man-eat-man world acts as a prescient commentary of an India that preys on its own: exploiting the suppression of voices, identities, and citizens as a weapon. The plot follows an education officer being dropped off in an isolated rural town with only two survivors – a young girl from "big town" and a boy from "small town". There's a communications blackout and the rest of small town is dead, victims of the cannibalistic makeover of the big town. The political subtext is right there in the methods of survival: Don't speak, don't move, and eat other humans. In other words, don't protest injustice and remain a blind spectator. The spookiest moment of the film arrives in a sequence that mines abject fear by underlining just how easy it is to radicalise even the sanest of humans, culminating into a closing sequence that is chilling in its matter-of-fact approach.
It is perhaps the only short out of the four – in the same fashion as Jordan Peele's Get Out – whose subtext makes its text even richer and not the other way round. (The people who eat other humans begin losing their eyesight, a plot point that can be read as an allegory of how blind the government-endorsed perpetrators have become to their own crimes). That Banerjee manages to hint at the internet shutdown in Kashmir, mob lynchings, and the steady erasure of minorities to pave the way for a Hindu Rashtra under one hour is unquestionably commendable. But more importantly, that he takes it upon himself to remind the country that you don't always need ghosts to live out a modern horror story, is nothing short of a miracle.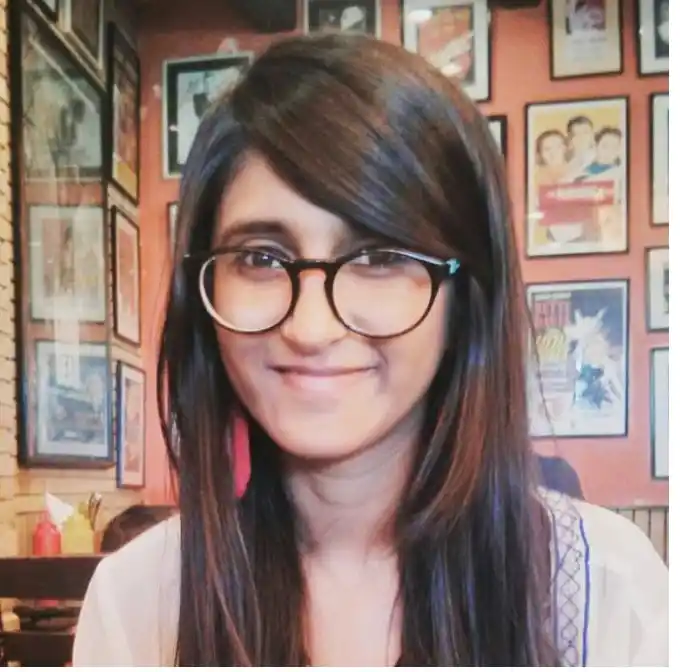 When not obsessing over TV shows, planning unaffordable vacations, or stuffing her face with french fries, Poulomi likes believing that some day her sense of humour will be darker than her under-eye circles.