This week, screenwriter Gazal Dhaliwal will introduce to the world her most anticipated heroine in Ek Ladki Ko Dekha Toh Aisa Laga, the first mainstream lesbian romance poised to go down in Bollywood history as a watershed moment. It marks the end of her decade-long struggle to be "seen".
When Gazal Dhaliwal was five years old, she was certain about two things: First, that she didn't feel at home in the body that she was born in, and second, that she would grow up to be a Hindi film heroine. So when she found herself unable to alter the former, she drowned herself into preparing for the latter. As soon as her mother would step out of the house, Dhaliwal would sneak into her room and wear her dupattas, twirling and posing in them as if a camera were perpetually filming her.
Almost 30 years later, Dhaliwal has in a way, realised those two dreams of her five-year-old self. Armed with the name of the condition that made her a prisoner in her own body – gender dysphoria – Dhaliwal opted for a sex reassignment surgery in 2005, 25 years after being forced to identify with a gender she craved to escape. And although, Dhaliwal didn't become the archetypal heroine, she did end up as the girl who gets to write heroines for a living.
This week Ek Ladki Ko Dekha Toh Aisa Laga will introduce one of the most anticipated heroines in what looks like the first mainstream lesbian romance, poised to go down in Bollywood history as a watershed moment. In fact, when Dhaliwal started writing the script two years ago, it was yet to be commissioned. She wrote the first draft of the film – inspired by PG Wodehouse's Damsel in Distress – in just two months. And when the first teaser of the film – in which Sonam Kapoor is rumoured to play a gay lead – was released, Dhaliwal shared it with a caption where she revealed that the widely anticipated film had been "several decades" in the making, implying that it might just have the autobiographical leanings of its transwoman writer.
A few weeks ago, Dhaliwal made her leanings quite evident by doing something that in Bollywood speak, could easily be interpreted as self-destruction. Barely a month before the release of arguably her biggest film, Dhaliwal directly acknowledged – and spoke out against – the sexual assault allegations facing Rajkumar Hirani, one of Bollywood's most connected and successful directors, and who was until recently, also the co-producer of Ek Ladki Ko Dekha Toh Aisa Laga.
And although, Dhaliwal didn't become the archetypal heroine, she did end up as the girl who gets to write heroines for a living.
She called out the calculated silence that engulfed the accusations and made public her desire for the victim to receive justice. It felt like a striking display of spine by a rank outsider who could have chosen to remain quiet. And yet, Dhaliwal refused to follow the diktat of the industry's powerful men, who have benefitted from Hirani's work and are in a position to hold him accountable, but refused to so much as bat an eye. But Dhaliwal, who is just four films old, doesn't seem to be confined by any pressures, yet.
It's also the first thing that strikes you about Dhaliwal when you meet her in person. She is as measured with her opinion as she is candid, freely dissecting the hierarchies and tradition in Bollywood. "I've been working in Bollywood and writing scripts since 2009, but it took an inordinately long time for my work to start coming out, because neither did I know anyone in the industry nor am I good at networking or marketing myself," she told me. It's why she had to "audition" for Lipstick Under My Burkha before writing the dialogues for the film in 2013, "No one knew what I had done because none of the films I'd worked on had released, so Alankrita sent me two sample scenes and suggested I write the dialogues for those scenes before they decided to hire me," Dhaliwal said.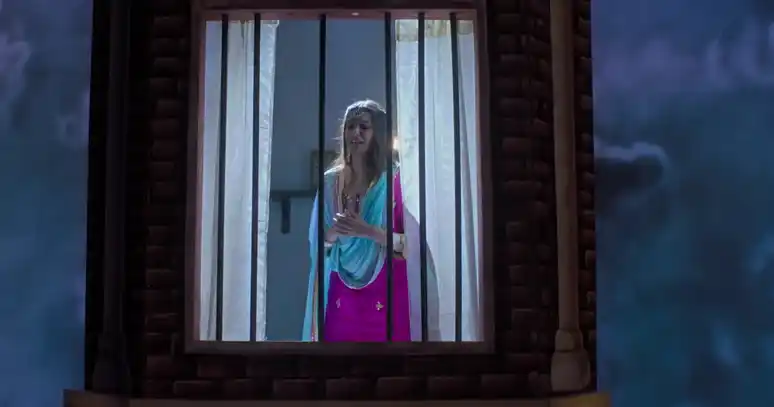 Vinod Chopra Films
Chances are that you may have heard of Dhaliwal only about two years ago after Lipstick Under My Burkha. It's not surprising given that her decade-long career is marked by conventional struggles like scripts and projects scrapped at the last minute. But Dhaliwal was resilient: She locked herself in her house for 27 days to write her first script and then went about distributing it around production houses in Mumbai. "I dropped my script with receptionists, knowing that it could very well be stolen but also hoping that someone would read it. Although, no big director read my script, it still managed to inspire a Hindi film. That's some luck," she adds. That first script, she tells me, was titled "Happy Birthday" and revolved around a "dysfunctional Punjabi family", and is yet to see the light of day.
At the same time, her writing career is also underlined by serendipitous chances: A chance introduction with director Tanuja Chandra birthed an eight-year-long association with her "friend and mentor" and resulted in two films – Qarib Qarib Singlle in 2017 and a short film, Monsoon Date last year – and set in motion her Bollywood debut. It was Chandra, who recommended Dhaliwal to her brother-in-law, Vidhu Vinod Chopra, who got her on board to write additional dialogues for the 2016 film, Wazir. And Chopra carried it forward by introducing Dhaliwal to his sister, Shelly Chopra Dhar, who directs Ek Ladki Ko Dekha Toh Aisa Laga. It's a fascinating arrangement: a Bollywood outsider accelerating the fate of veritable insiders.
"Just because I am a woman, doesn't mean I can only write strong female characters."
As one of the rare openly queer female writers, Dhaliwal is an anomaly in Bollywood, an industry that already boasts of abysmal representation of female writers and an even worse track record in offering newer perspectives – and ownership – in storytelling. That's the vacuum Dhaliwal fills, having experimented more with three films than most Hindi film writers boast of in a lifetime. Dhaliwal's protagonist in Monsoon Date, was a transwoman; her female protagonist in Qarib Qarib Singlle subverted the Bollywood stereotype of romantic heroines: In the film, Jaya (Parvathy) was a headstrong 35-year-old widow. And now, Ek Ladki Ko Dekha Toh Aisa Laga envisions a brand of LGBTQIA+ friendly romance that could represent a community that has rarely seen themselves as heroes in mainstream cinema.
And yet, Bollywood continues to regard her no differently than any other outsider: Dhaliwal is yet to work with the industry's big names or have her distinct voice nurtured in an industry far too comfortable with sticking to templates. She tells me about the director who refused to let her write a film because "she was a woman" and about being approached for projects only when it is "sensitive" or "female-oriented". "Just because I am a woman, doesn't mean I can only write strong female characters. It's 2018, the onus of writing rounded female characters shouldn't just be on women writers. It's as ridiculous as me saying that I need to find a man to write a male character," she tells me. To her, the biggest challenge lies not in how the industry sees her or judges her story, but in what they refuse to acknowledge: That she doesn't need to blend in to stand out in Bollywood.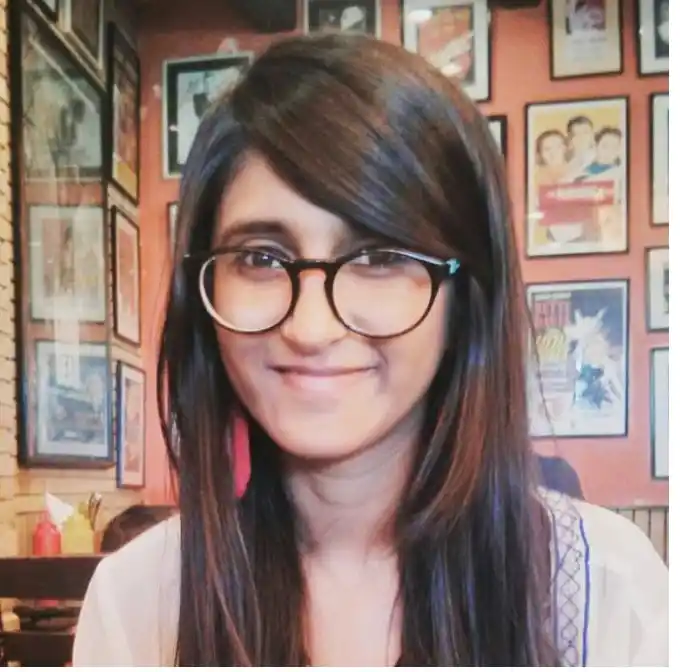 When not obsessing over TV shows, planning unaffordable vacations, or stuffing her face with french fries, Poulomi likes believing that some day her sense of humour will be darker than her under-eye circles.