The unprecedented success of Badhaai Ho has catapulted Gajraj Rao straight into the spotlight. Although, the actor is no stranger to the Hindi film industry, it's only in the 25th year of his career that he has become a film's driving force and is afforded as much screen time as the lead, Ayushmann Khurrana.
It's a wonderful time to be Gajraj Rao. The actor – in his late 40s – has starred in two comedies this year, essaying starkly different characters. In Abhinay Deo's Blackmail, Rao was Chawla, a private detective devoid of a conscience who double-crosses and blackmails his clients with a genial smile. And in Amit Sharma's Badhaai Ho last week, Rao essayed Jeetender Kaushik, a fifty-something ticket collector for Northern Railways and the patriarch of a Delhi family, whose wife gets pregnant.
In the film, Rao effortlessly straddles three roles – a romantic husband, a mild-mannered father, and a responsible son – offering us a peek into the different inner lives of all his personae. If as the middle-class government servant, he hesitates before tipping generously, then as the father of two adult sons with diminishing authority, he's exceedingly earnest in his efforts to impress his elder son's girlfriend. Rao becomes Jeetender Kaushik – a man accused of loving and making love to his wife, rejecting the societal expectation of being merely an asexual caregiver – with such heartbreaking sincerity that it's impossible to not be moved. It's a feat that hasn't gone unnoticed. Badhaai Ho opened to unanimous appreciation (you'd be hard pressed to find one unflattering review) and housefull theatres, despite competition from a millennial-oriented Namaste England. In its very first weekend, Badhaai Ho has earned almost 50 crores.
The unprecedented success of Badhaai Ho has also prompted Rao's newfound spot under the arclights. Although, the actor is no stranger to the Hindi film industry; he's been around for so long, he's qualified to be addressed as a veteran. Rao debuted with Shekhar Kapur's Bandit Queen in 1994 and over the years, continued doing bit roles in Mani Ratnam's Dil Se, Sudhir Mishra's Hazaaron Khwaishein Aisi, Anurag Kashyap's Black Friday and No Smoking, and Meghna Gulzar's Talvar.
Yet, it's only in the 25th year of his career that Rao became a film's driving force: In Badhaai Ho, the actor – cast opposite the much older Neena Gupta – is one of the film's four leading protagonists, afforded as much screen time as Ayushmann Khurrana. "Incidentally, it was Ayushmann who recommended me for the role," Rao tells me over a telephonic chat, shedding light on what is being considered one of the year's best casting decisions.
Maybe Gajraj Rao can have the best of both worlds.
Despite this recent validation – his phone has been constantly ringing and the film tickets are being sold in black, he says – Rao is surprisingly aware that his extended screen-time is an anomaly in Bollywood. Ensconced in a bubble of ageism, the industry has routinely exploited older characters as fillers or for comedy. "Neenaji and I were very conscious of not overdoing our chemistry," Rao admitted. "We didn't want to contribute to the Bollywood stereotype where the love between two older characters is just for laughs." Instead, in Badhaai Ho, the love between Jeetender and his wife (he has a nickname for her: Babli) is allowed to be a romance. It's warm, caring, and most importantly, equal – overpowering the chemistry of the film's younger actors by a mile.
In fact, there's a brief moment in Badhaai Ho that neatly encapsulates the family comedy's progressive gaze toward its theme as well as its older protagonists. In the scene, Jeetender and his wife return from the doctor's clinic after being apprised of her unplanned pregnancy. They stop the car midway and discuss their options. His solution is abortion – a reaction to the societal shame he expects and the added responsibility at an age apt for retirement. She disagrees, even though her embarrassment as the traditional Indian caregiver, is greater.
But Jeetendra doesn't force her or argue with her; instead he comforts his teary wife by delivering the film's most poignant line that underlines female agency: He tells her that the decision to have their child is entirely upto her. "We were very conscious of the feminist message that would be disseminated in the scene," Rao says. "Amit didn't want it to be patronising and I didn't want to deliver it in a way that would look preachy." And there's none of that – the attention to tenderness in the scene is evident.
Rao is offered countless roles of fathers round the year, but he is only interested in the fathers who aren't defined by their parenthood, "If a father is also a scientist, I don't mind playing him." Perhaps, Rao's fascination for multi-faceted roles comes from real life: The theatre actor has also been a freelance journalist with Navbharat Times and Dainik Hindustan, written scripts for news channels, been an advertising professional, assisted Pradeep Sarkar on ad films, directed ads, and now owns a production house that makes TVCs. He is also a bonafide internet celebrity, having acted in two widely popular web shows.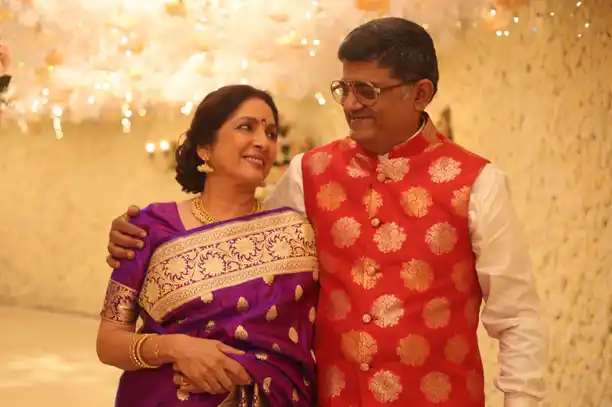 In Badhaai Ho, the love between Gajraj Rao's Jeetender and Neena Gupta's Priyamvada is allowed to be a romance.

Image credit: Chrome Pictures/Junglee Pictures
Yet acting has never been his full time-job. "From the beginning, I knew that I didn't want my family to struggle financially just because I have a passion for acting," he says. It's a sound plan to survive an industry that glorifies the idea of "struggle", especially for character actors like him who are meant to get their due later in life.
But it's a decision that's led to some heartbreaks for Rao. "I was being considered for Circuit's role in Munnabhai MBBS, but I had to turn it down because it meant not having a regular income for six-eight months because I'd have to quit assisting Pradeep Da." Yet, Rao doesn't regret turning down a role that could have defined his career, when he says, "Arshad Warsi did an amazing job and in hindsight I couldn't have danced or done action stunts because I have spondylitis."
Instead, he is content looking at the bigger picture: "Having a production house gives me the luxury of doing roles only if they appeal me. Not the other way round." To illustrate his point, he tells me about the time when he had a dozen offers to play a corrupt cop after Talvar, right from senior commissioner and investigating officer to sub-inspector and hawaldar. Rao refused all.
In his next film outing – a black comedy directed by Rajesh Krishnan – Rao plays a politician, while his director wishlist includes "Ritesh Batra and Karan Johar". After Badhaai Ho, which has well and truly showcased what he is capable of, it might not be such a distant dream. Maybe Gajraj Rao can have the best of both worlds.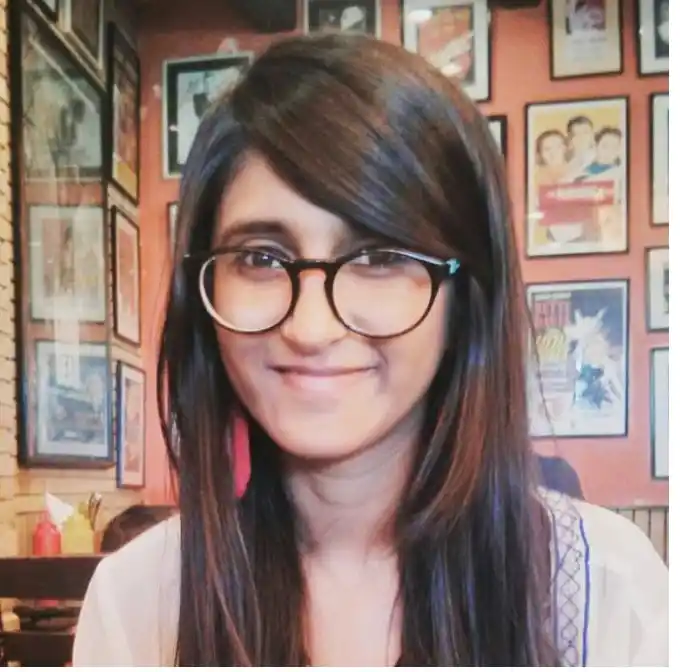 When not obsessing over TV shows, planning unaffordable vacations, or stuffing her face with french fries, Poulomi likes believing that some day her sense of humour will be darker than her under-eye circles.