Basu Chatterjee, one of the pioneers of middle cinema through the early '70s and '80s, passed away due to age-related ailments. Chatterjee was loved for films like Chhoti Si Baat, Chitchor, and Rajnigandha.
Basu Chatterjee, the man who along with filmmakers like Hrishikesh Mukherjee and Basu Bhattacharya pioneered middle cinema through early '70s and '80s, is no more. 90-year-old Chatterjee had been suffering from age-related ailments for the past few years. He passed away on Thursday, June 4, in his sleep at his Santa Cruz (Mumbai) residence. The legendary filmmaker's last rites will be performed at the Santacruz West crematorium today at 3 pm.
Ashoke Pandit, president of the Indian Film & TV Directors' Association, was the first one to break the saddening news on his Twitter timeline.
I am extremely grieved to inform you all of the demise of Legendary Filmmaker #BasuChatterjee ji. His last rites will be performed today at Santacruz West (Opp Police station )crematorium at 3 pm.

It's a great loss to the industry. Will miss you Sir. #RIPBasuChaterjee pic.twitter.com/2Jlu3AqdVX

— Ashoke Pandit (@ashokepandit) June 4, 2020
Speaking to The Quint about his role model, Pandit fondly called Chatterjee "the RK Laxman of Indian cinema".
Pandit's words ring true. Chatterjee's demise is the end of an era in film.
Just read about the demise of #BasuChatterjee… it's not only the passing on of a legend but also the end of a film genre in every sense of the word.

Few understood the power of storytelling as well as Basu da.

Thanks for the memories 🙏

— Gautam Chintamani (@GChintamani) June 4, 2020
Film director and biographer Ram Kamal, an avid fan of Chatterjee's work, remembers the icon for "changing the style of narrative in Hindi cinema."
This is a big loss! You will be missed for your simple and yet memorable films. I have been an ardent fan of your work and loved the way you changed the style of narrative in Hindi cinema. We will miss you #BasuChatterjee sir! #RestinPeace 🙏🕉🙏 https://t.co/qX7c5Y0HXa

— Ram Kamal । राम कमल (@Ramkamal) June 4, 2020
Suparn Verma recalls the master of storytelling as "an institution of filmmaking".
A master passed away today. An institution of filmmaking. RIP #BasuChatterjee thank you sir 🙏🏼

— Suparn S Varma (@Suparn) June 4, 2020
Producer and lyricist Amit Khanna, who has worked on multiple projects with Chatterjee in the past, bid adieu to his old friend.
Basu Chatterjee, an extraordinary film maker, humanist,friend passes away. He directed two films for me and I wrote songs for several of films. What are reportoire of films
Rest in peace Basu Da

— Amit Khanna (@amitkhanna) June 4, 2020
Perhaps, words will fall short to describe the beauty and realism of Chatterjee's works and hearts he touched upon.
Basu da 💔 https://t.co/M3qMUNrNUr

— Anurag Kashyap (@anuragkashyap72) June 4, 2020
An inspiration to many aspiring filmmakers, Sudhir Mishra remembers the legend as the man who paved his own way with a cinema unlike others.
.Everyday brings with it some bad news! You were part of my childhood Dada .Humane,gentle , witty !These days you are the main inspiration for a lot of young film makers . They are mimicking your films.N they lie when they say different films didn't work in the past .Yours did ! https://t.co/irSDH4Nhdh

— Sudhir Mishra (@IAmSudhirMishra) June 4, 2020
Best known for films such as Chhoti Si Baat, Chitchor, Rajnigandha, Piya Ka Ghar, Khatta Meetha, Shaukeen and the TV series Byomkesh Bakshi among others, Chatterjee's filmography presented the middle-class in a developing and urban India with a lot of empathy. His genius lay in the balance of humour and realism that he brought to every film, by presenting the stories that centred around the common man.
Sri #BasuChatterjee, The man who has been one of the change makers of Indian cinema, will be alive forever through his stupendous body of work! Rest in Peace Sir 🙏 pic.twitter.com/wvMfSu0FQl

— Jeet Gannguli (@jeetmusic) June 4, 2020
Rest in peace, legend.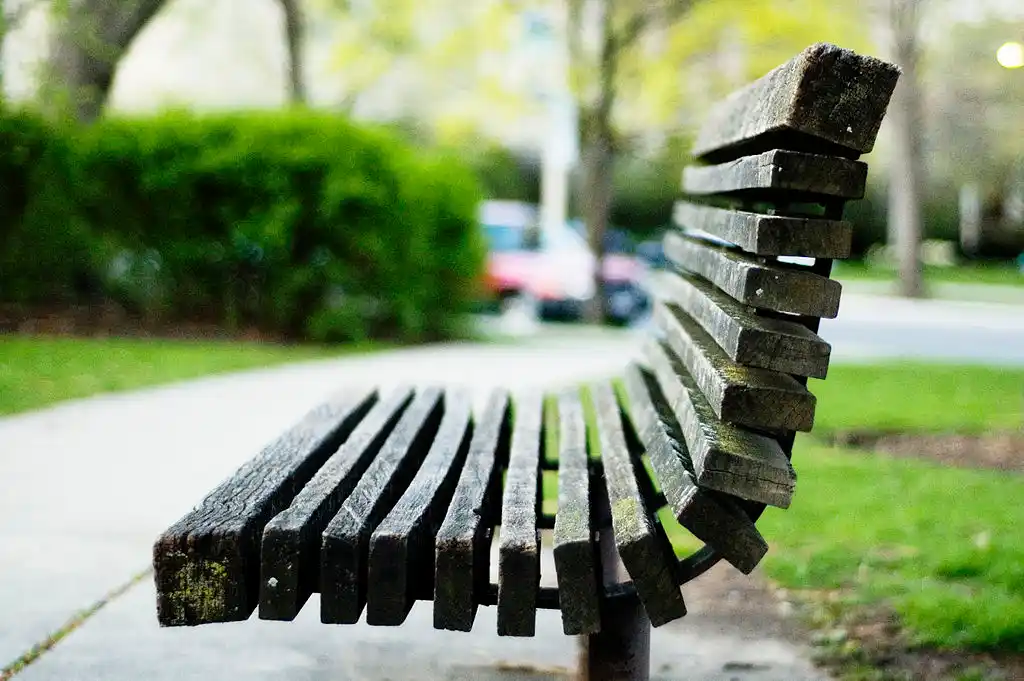 The Arré bench delivers stories that mattress. It hasn't achieved much sofar. But it's getting bedder.