Don is one of Amitabh Bachchan's slickest film.The 1978 blockbuster took mofussil funk to new heights with its chhora Ganga kinare-wala act, before the realists came and spoiled the party.
Ifirst remember watching Don as a four-year-old at Defence Cinema in Navy Nagar circa 1978. It was not a blast – it was an electric, emotional experience. The image of a poor circus artist, portrayed by Pran, escaping the bad guys on a vertiginous tightrope between skyscrapers, holding on to his two kids, is etched in the blue screen of my memory. Much the same way, the process of creating Amitabh's best film as a '70s superstar was a precarious gamble for the film's stakeholders.
For starters, the film's producer, the National Award-winning cinematographer Nariman Irani, was in deep debt – ₹12 lakh to be precise – thanks to a 1971 turkey, Zindagi Zindagi, starring Sunil Dutt and Waheeda Rahman. He was barely making ends meet as a cameraman, and that was not helping him get out of hock. It was the troika of Amitabh Bachchan, Zeenat Aman, and director Chandra Barot who cajoled "Bawa", as he was affectionately called, to take on one last gamble: A super-stylish flick that would set the cash registers ringing.
Irani took on the gamble. At this point, I wish I could tell you that this tale had a happy, uplifting takeaway. But fate is a cruel mistress: Bawa met with a fatal accident during the making of Manoj Kumar's Kranti six months before Don's release.
With that terrible precedent, what hopes could one have from the film? According to legend, Don was a flop on its release in May 1978. And to salvage it, its co-producers decided to slide in "Khaike Paan Banaras Wala" at the last minute. The song, composed by Laxmichand Shah or Babla, the 74-year-old who pioneered the genre of "disco dandiya", became an instant chartbuster, thus paving the path for the film's iconic status.
But this story about the song that allegedly brought Don back from the box-office dead is just that – a story. I spoke to Shah recently, who told me that he has no idea how this theory started doing the rounds. "Some claim that 'Khaike Paan Banaras Wala' was originally recorded for the Dev Anand starrer, Banarasi Babu," he said. "That is not true. We had a lead character who was a Banarasi and felt that it would add to the film's appeal. So, after 'Yeh Mera Dil' and 'Main Hoon Don', which also I composed, I created 'Khaike Paan Banaras Wala'". Shah, who is the younger brother of the composer duo Kalyanji-Anandji, worked as a rhythmist in the film industry and believes it is the clever mix of a roto-drum set and the tabla that gives the song its special edge.
There's a lot more to Don's enduring appeal that goes well beyond the song.
Revisiting Don at 44 is an even more exhilarating experience: the slick, pulpy thriller still reflects the dualities that jangle the nerve ends of our troubled nation – the rich versus poor divide, the rural versus urban chasm, the modern girl versus the desi male, good versus evil. However, what sets Don apart is that it didn't choose the furrowed-browed mofussil realism that has plagued so much of new Bollywood.
Close on the heels of the debacle of Satyam Shivam Sundaram, where she'd made a botched attempt to elevate herself from sex symbol to faux-thespian, Don put Zeenat in her place: as the nation's most glamorous diva.
Instead, Don made these dualities fun: With smugglers in safaris, vamps in hyper-feline contact lenses, double agents with the single-mindedness to dick over their peers in style (Om Shivpuri as a cop-cum-impostor deserves a posthumous Padma Shri here), and a much-coveted red diary that is as slippery as a Bombay duck plucked out of the Arabian Sea.
By the late '70s, the double-role trope was not new to Bollywood. Seeta aur Geeta, Ram aur Shyam, and lot had already juxtaposed the country bumpkin with the urban slickster. What struck a chord across the Indian hinterland was Amitabh, the home-grown Allahabadi superstar, playing an unabashed paan-chewing, happy-go-lucky bhaiyya from Uttar Pradesh in cosmopolitan Bombay. At one moment, he was swinging his hips in a checked lungi and faded orange shirt to "Ee Hai Bambai Nagariya Tu Dekh Babua"; at another, he had transformed into the suave Great Gambler who could drive women wild. However, unlike the double role flicks above, Don and Inspector Vijay were not twins separated at birth; together, they comprised a schizophrenic entity that somehow pulls it together via a rabid, chaotic plot. Their contrasting energies are much like how India rambles on with its many contradictions.
This was a superstar at the high noon of his craft. The chhora Ganga kinare-wala that we continue to fall in love with, even in 2018.
I can't even begin to recount what Zeenat Aman did for Don. Close on the heels of the debacle of Satyam Shivam Sundaram, where she'd made a botched attempt to elevate herself from sex symbol to faux-thespian, Don put Zeenat in her place: as the nation's most glamorous diva. From her androgynous get-up as Roma, the good girl fighting the bad guys with her karate chops, to her dazzling shimmy in "Jiska Mujhe Tha Intezar", the actress defined seduction for a generation.
"Yeh ladki jungli billi ki tarah furteeli aur khatarnak hain, aur mujhe jungli billiya pasand hain," applauds Don on first casting his eyes on Roma in his den. "This girl is as sharp and dangerous as a wild cat. And I love wild cats." So much of the national press was obsessed with Amitabh's alleged affair with Rekha in the late '70s that it often glossed over the sizzling chemistry he shared with Zeenat. Rekha and Amitabh might have been all heart and soul, but Zeenat and Amitabh were all flesh and blood.
There is only one question that remains. Is Don the slickest film to emerge from Amitabh's heyday?
In my books, it isn't, but it is certainly his best. Films are as much about style as the zeitgeist they capture: The do-or-die gusto with which Don was produced gives it a raw, crowd-sourced feel, from Helen's sexiest cabaret act ever to Iftekhar's earnest cameo as a police officer. And like the best films, it evoked a time and place in the nation's history — a socialist circus, perfect for the summer of 1978.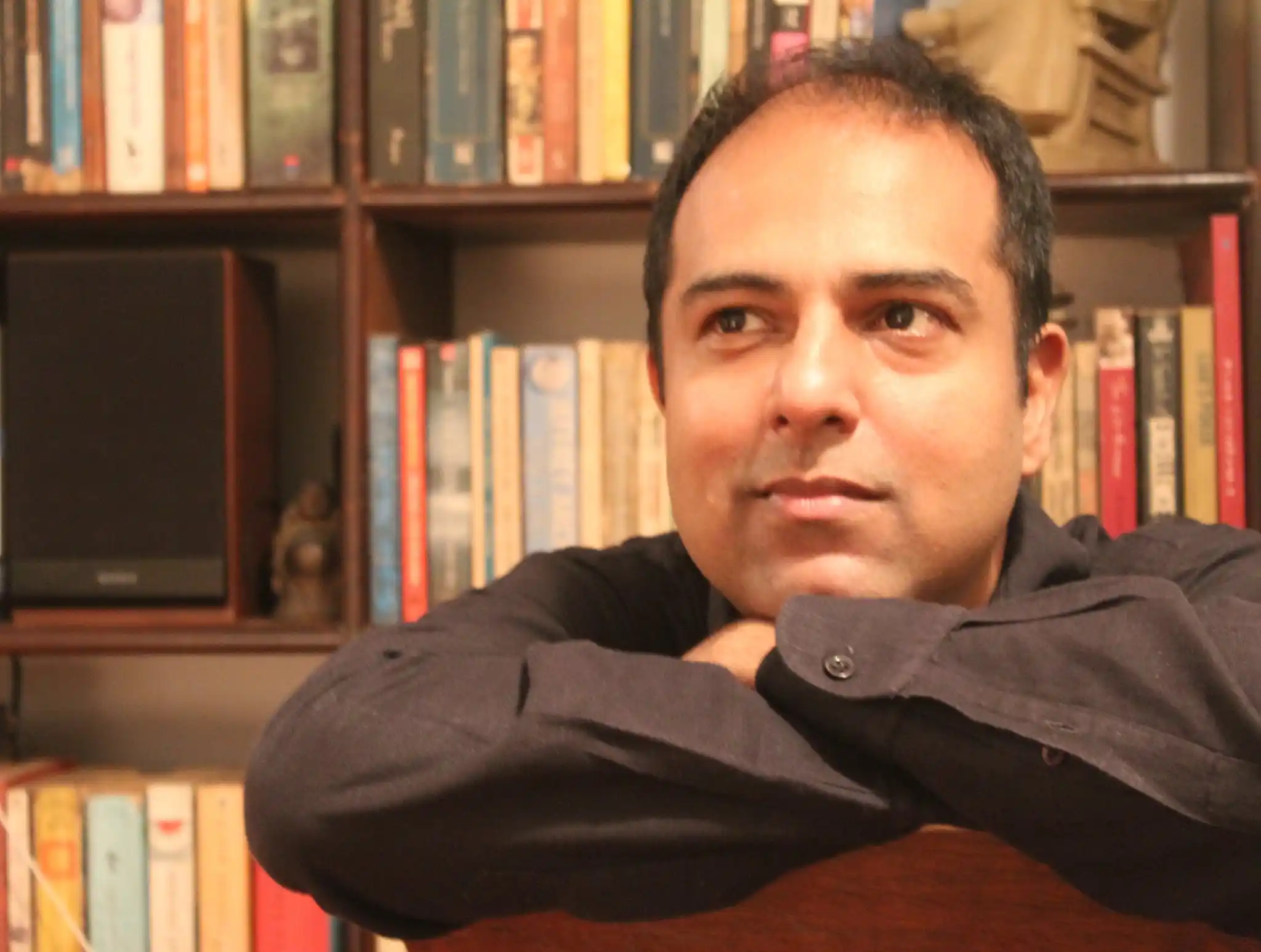 Vishwas has survived the vinyl player, the cassette tape, the VHS recorder, the LaserDisc hype, the CD revolution, the Discman that always skipped, the DVD library, the floppy that was doomed from the word go, the iPod that everyone showed off and the mp3 player that commuters used to ignore each other on Western Railway before settling down with his Macbook Air to sate his ravenous appetite for pop culture