Laxmmi Bomb, widely speculated to be releasing in September, has been pushed back to a Diwali release. Is it a way of avoiding the worst of the boycott of Bollywood, following Sushant Singh Rajput's death?
Sushant Singh Rajput's death brought Bollywood to a reckoning with its own culture of nepotism. The audience seems to have become antagonistic toward Bollywood's establishment, as the boycott of Alia Bhatt-starrer Sadak 2 last month proved. Could this uproar be the reason that Akshay Kumar's Laxmmi Bomb has delayed its upcoming OTT release?
He's afraid it'll meet the same fate as Sadakchap 2. #Laxmmibomb pic.twitter.com/864qpRKWMF

— A☆ (@Ablacious_21) September 7, 2020
Laxmmi Bomb was originally expected to release on streaming platforms thanks to the coronavirus pandemic keeping theatres closed. According to a few reports, the movie was to be released on 9 September, to coincide with its star Akshay Kumar's birthday. Although Disney+ Hotstar had announced towards the end of June that Laxmmi Bomb would be released on its platform, no official release date was revealed.
Disney+ Hotstar announced in the end of June that Laxmmi Bomb would be releasing on the platform, though an official release date was not revealed.https://t.co/YopeeXJ2VQ

— News18.com (@news18dotcom) September 7, 2020
Now a Pinkvilla article claims that according to a source, the movie will be further postponed for a Diwali 2020 release.
EXCLUSIVE: Akshay Kumar's Laxmmi Bomb to hit OTT on Diwali 2020; will clash with Varun Dhawan's Coolie No 1 – https://t.co/s1Hsai5WQ6

— Pinkvilla (@pinkvilla) September 5, 2020
Even without an official release date, Laxmmi Bomb has found itself in the spotlight before, and not always for the best reasons. Akshay Kumar's transgender avatar was heavily criticised for exploiting the lack of onscreen representation of the community. Now with the repeated delays in Laxmmi Bomb's release, some are speculating they are an attempt to avoid backlash amid the public's anti-Bollywood sentiment.
I will Boycott #LaxmmiBomb like any other Bollywood Release.

I Hate Entire Bollywood.#UnitedForSSRJustice pic.twitter.com/awKeGpqsQM

— Reeshika 🦋 ( Justice for SSR ) (@Moody___girl__) September 7, 2020
While the nepotism debate continues to rage on, another possible reason is director Raghava Lawerence's need to reshoot some scenes for continuity purposes. "Why would Akshay fear a backlash? He is among the most loved actors of Bollywood today. Rather, the reason for delay is more on the technical front," a source said to Bollywood Hungama.
Reportedly, on seeing the final edit, #LaxmmiBomb director #RaghavaLawerence and his team felt that they need to shoot few patchwork scenes for continuity purposes. The film will not be released on September 9 as reported earlier. #AkshayKumar #KiaraAdvani pic.twitter.com/VOPXWV75MI

— Filmfare (@filmfare) September 4, 2020
Some excited Akshay Kumar fans thought the delay hinted at the possibility of Laxmmi Bomb skipping OTT altogether for a theatrical release…
After Knowing #LaxmmiBomb Pulled Out Of OTT Platform..

Me And Akkians Be Like – pic.twitter.com/Qb2tL3iCgN

— Jethiyaa(New Id) #AK53 (@Lal_Jethiya2) September 7, 2020
Can't wait to see #LaxmmiBomb on the big screen now 😍 Thank you for making this possible.@akshaykumar pic.twitter.com/jnlFKGxPVt

— फियरलेस राधीका🥀 (@BeingRadhika8) September 7, 2020
While others weren't too optimistic either way.
Release wherever you want but…#LaxmmiBomb pic.twitter.com/SbRMpNsZsa

— Nishant Raj (@KindredNishant) September 7, 2020
Clearly a boycott that's meant to be, will be.
#LaxmmiBomb pic.twitter.com/mwQtO6Jf5j

— AbhishekGTaak (@AbhishekGTaak) September 7, 2020
Will Laxmmi Bomb replace Sadak 2 as the latest film audiences are boycotting?
Public To Canadian @akshaykumar's #LaxmmiBomb : pic.twitter.com/zN9X2fFzPW

— Jai RCB 🚩 (@BeiingRadhe) September 7, 2020
Why is this so funny? Credit to whoever created this😂🙏 #LaxmmiBomb #UnitedForSSRJustice pic.twitter.com/r9kxLkmq1d

— Preety Borah Marak (@BorahMarak) September 7, 2020
While Hindustan Times have reported that the Akshay Kumar-starrer will certainly release on an OTT platform, citing all speculations thus far as "absolutely fake stories which have no meaning", will Laxmmi Bomb meet an explosive start?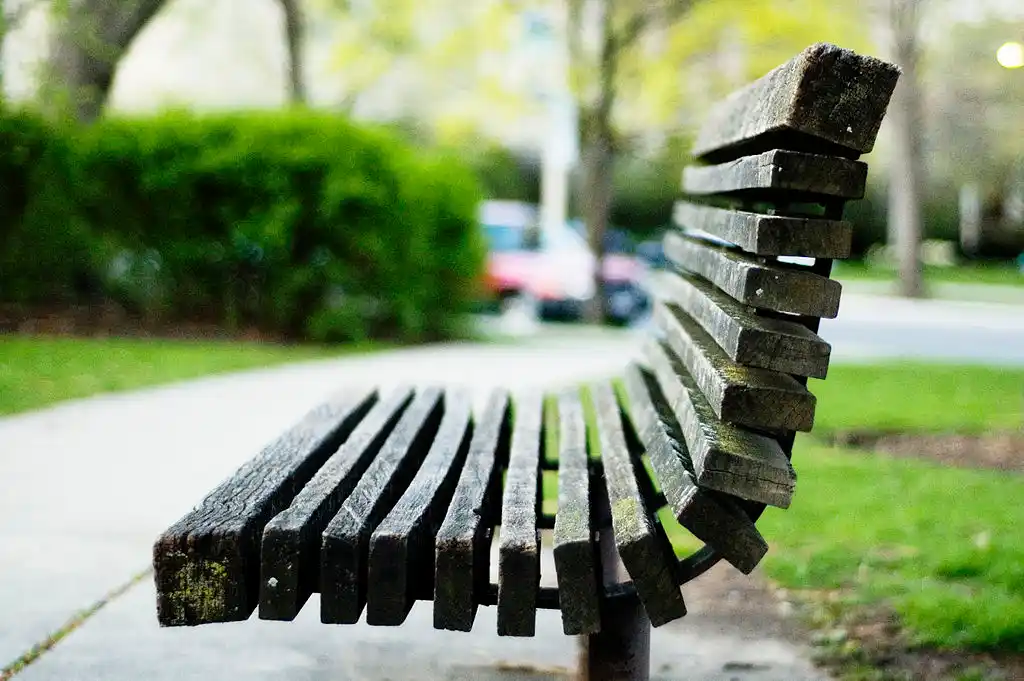 The Arré bench delivers stories that mattress. It hasn't achieved much sofar. But it's getting bedder.