Spoiler alert: Dhadak is as terrible as anyone who has watched Sairat expected it to be. If there's anyone who can take the ignored issue of caste and ignore it even further, it's a Karan Johar production. The result is a risible, candyfloss film that embodies everything Sairat mocked.
Two years ago, Nagraj Manjule's Sairat burst into national consciousness, a scalpel hidden within its folds. The film might have worked the festival circuit but it's tragic that it largely remained a Maharashtra phenomenon, because it is a pop culture landmark in more ways than one. And because its box-office popularity meant that the film would have to be remade in Hindi for the rest of the country. As a Karan Johar production.
Spoiler alert: It's as dishonest as anyone who has watched Sairat expected it to be.
Sairat afforded its universe an unwavering Dalit gaze – one that most romantic films, including Dhadak, almost always disregard. We're used to seeing romantic leads who are divided by class or parental opposition or long-standing family feuds. But Sairat's leads are Parshya, a "fair" Dalit boy (Akash Thosar) and Archi, a dusky, upper-caste girl (Rinku Rajguru), who fall in love, marry, and ultimately pay the price for their blatant disobedience toward the "moral boundaries of caste".
That gaze isn't just limited to Sairat's two protagonists. The film's most crushing example of caste oppression comes when a Dalit professor is slapped by Prince, Archi's brother, exposing the daily injustices that the "lower castes" quietly endure. Dhadak, however, reduces this scene to a vacuous moment where a professor is slapped by a boy (technically not even a student) just because he has a bad temper.
It's exactly what we expected. If there's anyone who can take the ignored issue of caste and ignore it even further, it's Karan Johar's Dharma Productions. The result is a risible, candyfloss film that embodies everything Manjule mocks in Sairat. To make things worse, it's also a soulless romance. Think of a Bandra kid trying to convince himself that he too has his set of struggles because he didn't have organic avocado for breakfast – that's Dhadak in a nutshell.

In Shashank Khaitan's Dhadak, Jahnvi Kapoor exhibits her blank face .

Image credit: Dharma Productions
The characters in Shashank Khaitan's Dhadak live in a utopian version of Udaipur where no one is poor, and class and caste do not exist. The film shuttles between four cities and three languages, and still manages to do justice to none. In it, a rich Madhur (Ishaan Khatter), who pretends to be middle-class but often forgets it, falls in love with the very rich Parthavi (Janhvi Kapoor). Since the two lovebirds have no class or caste divide that can prove to be an obstacle, Parthavi's perennially angry father (Ashutosh Rana, who has been constipated since 2002's Raaz) decides to disapprove of the pairing over something as trivial as Madhur living in the Bandra East or West Delhi of Udaipur. Enraged by the discrimination, the couple elope to Kolkata via Mumbai via Nagpur because #NotAllBandraites. This is the most amount of emotional heft and drama that the film can accomplish in its 137-minute-long runtime.
In an interview before the film's release, Janhvi revealed Khaitan's meticulous directorial process. Apparently, it involved frequently yelling "Just ham" to them during important scenes. Unfortunately for Khaitan, his leads are secretly wax statues so they can't even execute that simple request. When Janhvi's face isn't looking like it's a love-child of Innisfree face masks and Estée Lauder's hydrating face serum (it looks shinier than my future), it's scrunched up awkwardly. If not that, then it's her eyebrows enunciating most of the acting. Ishaan, on the other hand, tries to channel the pained look of someone whose gym membership has been cancelled and runs with the broodiness of a star kid who hasn't yet been signed by KJo.
Where Sairat was nearly three hours of unflinchingly putting its leads through the hoops – living in a Hyderabad slum, merciless poverty, and systemic violence – all Dhadak accomplishes are faulty expressions. Much of the film's second half revolves around Janhvi being in distress, except she ends up looking perpetually shocked. Perhaps it's the realisation that she was offered a film despite her non-existent acting skills. Ishaan's version of sadness is no better: He stares vacantly at a wall, then at Janhvi eating chaat with her boss, and reaches the pinnacle of vacant staring while meeting his estranged brothers-in-law. The two times that caste is reluctantly mentioned in Dhadak, it is quickly passed off as an afterthought. Unfortunately, it's also the best evidence of the issues mainstream Bollywood films reduce to a mere footnote.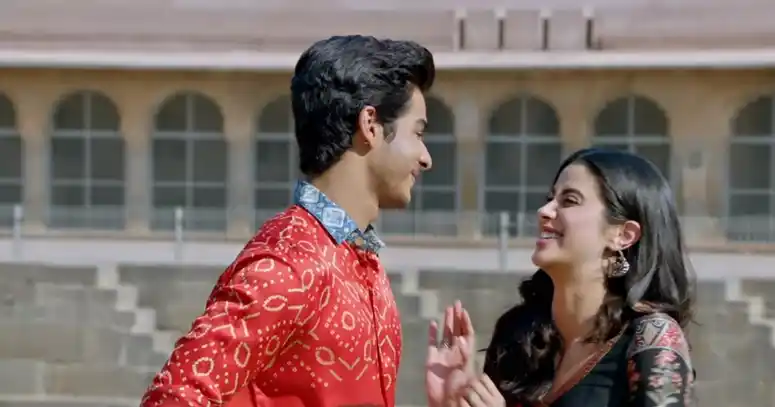 Dhadak is the Sairat remake that we could have lived very well without.

Image credit: Dharma Productions
But to its credit, Dhadak does come packed with a pertinent life-lesson: A slap solves everything. Before Madhur slaps Parthavi on the road, she is perpetually irritable and sad but right after her cheek meets the force of Ishaan's perfectly manicured hand, Parthavi learns to smile again. It's a wholesome memo that we certainly need at a time when India reels from the daily aftermath of male violence.
Every frame and plot twist of Dhadak feels like it's the work of a wannabe artist who is mistakenly convinced that his duplicate of Michelangelo's paintings are even better than the original. That is precisely how watching Dhadak feels.
But the unkindest cut is that Dhadak doesn't merely spoil the essence of the spine-chilling end of the original with a terribly bloated update. For a film that ends with a warning about the ills of honour killing, it even manages to get that somewhat wrong. For a second, I naively thought that the film was trying to make a point about caste, by not using last names in the end credits. But I was soon proven wrong when I realised that barring the surnames of the two "star kids", everyone's names were left intact. I can only deduce that the idea was to encourage viewers to look at the newcomers in isolation, minus the privilege of their famous last names.
Just like this stunt, Dhadak feels like a family craft project which earnestly believes itself to be impossibly smart. But is actually the most vapid and least self-aware exercise of all time.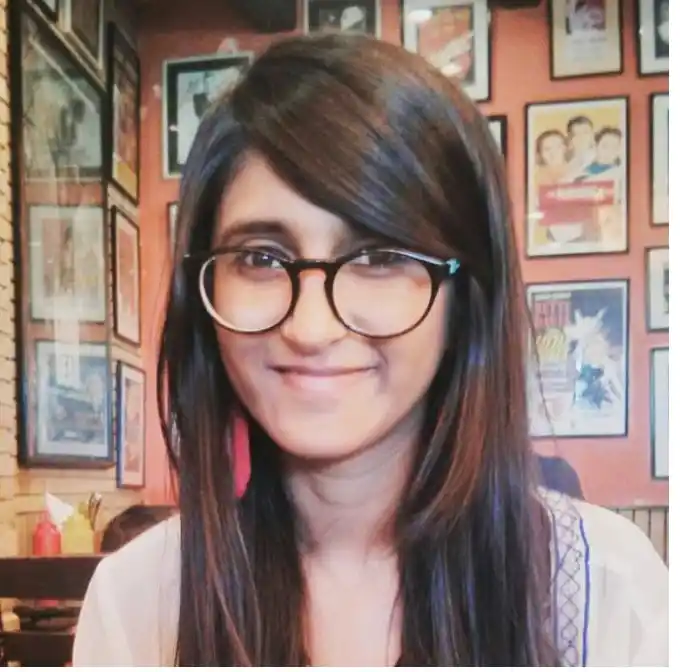 When not obsessing over TV shows, planning unaffordable vacations, or stuffing her face with french fries, Poulomi likes believing that some day her sense of humour will be darker than her under-eye circles.